Battleground for Our Children
From Cheryl Sacks, prayersaturated.school
|
August 18, 2022
I Prayed
have prayed
Lord God, as schools open across the country, we pray that Christians on every campus would invite Your transforming presence into their schools.
I still remember the first time I heard about what was really happening in our Arizona schools. I didn't know that teachers used their own money to buy students essential clothing like underwear, or that schools didn't have the resources to maintain buildings. I had no idea that teachers gave out canned goods on Fridays so that kids could eat over the weekend. I didn't know about the number of students who were homeless, struggling academically, overdosing on drugs, or attempting to take their own lives. Even the churches right next door to these schools knew nothing about what was going on inside those walls!
So when four young men—Mike, Matt, Jon, and Keith—showed up at our ministry offices to ask if we would help them with an initiative to pray inside the schools of Arizona, I knew it was a God assignment! We all heard the Lord say the same thing: "Invite My transforming presence into the schools."
View Comments (8)
We began meeting with the principals of targeted schools. One of the first things we did when meeting with principals was to ask forgiveness for not taking time to find out the needs of their school. We said we were sorry for not praying and doing what we could to meet their school's tangible needs. Then we asked them how we could pray for their schools. I remember sitting in the office of one principal and asking him, "What is the biggest problem your school faces?" He broke down in tears. "That's an easy question to answer," he said. "There's no hope here!" We knew God wanted to change this!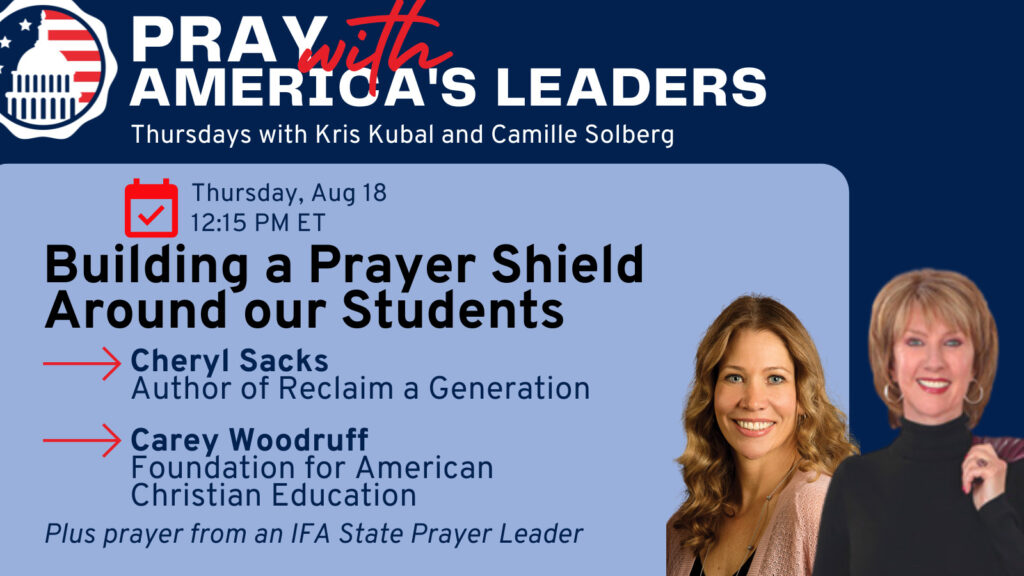 So we rented school auditoriums and prayed and worshiped in 26-hour prayer vigils in schools all across the state. I'll be the first to admit, this was a stretch. We struggled to step out in faith to raise the money to rent the auditoriums—and then labor all night in intercession every weekend that fall! With broken hearts we cried out to God for food for the students, more teachers, money for repairs of the buildings, new sports equipment, and better test scores. In the midnight hours we worshiped and contended together against suicide, depression, and despair. . . .
The problems we discovered are not unique to Arizona. Most schools face similar issues. Beyond the physical and financial needs—and they are great—our schools desperately need the healing power of Jesus. No wonder it seems hopeless.
Secular institutions can't solve a spiritual and moral crisis or give kids what they need most: an encounter with the Lord. The good news is, we've seen what God can do. Miracles happen when we
invite His transforming presence into our schools!
We know of teens who, after coming to our prayer gathering at their school, changed their minds about killing themselves. At least two of them had planned to take their own lives at school that very night. Instead they heard the worship, came inside, and ended up giving their lives to the Lord.
When stories of what God was doing in schools got out, things began to change. The eyes of the community were opened. The Holy Spirit awakened the Church. Now families and churches are getting involved in adopting schools for prayer and practical service everywhere across the state. They are providing backpacks, food, tutors, and mentors. In one school, at the request of the principal, we created a Serve, Watch, and Pray program. About 80 members of a nearby church signed up to serve as volunteers on campus, and we trained them how to"watch and pray" on the job.
You may not be a church leader or have the time or connections to launch a major prayer initiative. What can you do?
Grab a prayer partner and go for a prayerwalk around a school.
If you have school-age children or grandchildren, pray with them about their school during a mealtime or before bed. When you are dropping off or picking up your child at school, arrive early and pray over the students and teachers you see—and anything else God puts on your heart.
Here are some vital issues for which every school needs prayer:
• Protection from evil: Pray Psalm 91 over the school and ask the Lord to station His angels all around. Ask God for protection not only from shootings and violence but also from bullying, drugs, gangs, and evil spirits that come to steal, kill, and destroy (see John 10:10).
• Overcoming hopelessness: Declare, in Jesus' name, that all thoughts of suicide, depression, hopelessness, and despair are broken off (see Jer. 29:11). Pray with expectation and confidence that students will experience salvation and the joy that comes from knowing Him.
• Prospering in school: Ask the Lord to place each student with the teachers and classrooms where that particular student will prosper. Ask Him to send godly influences to the young people to encourage them in their studies and their walk with Jesus Christ.
• Contending for purpose and destiny: Ask God to raise up young people with godly purpose and destiny to contend for righteousness and justice at their schools (Amos 5:24) because our schools are gates of cultural influence in our nation. Ask Him to raise up those who, like David, will fulfill the purpose of God in their generation.
There may be principals, teachers, and students in your community who feel there is no hope. But we know the answer that can result when the Church comes together and seeks God for His blessing and transformation in our schools. We just need to take the initiative.
CHERYL SACKS is a best-selling author, conference speaker, and prayer mobilizer. Her "Prayer-Saturated" book series—including The Prayer-Saturated Church, Prayer-Saturated Kids, and The Prayer-Saturated Family—has helped tens of thousands of individuals and families go deeper in prayer. Cheryl has launched a nationwide back-to-school prayer campaign, which includes a strategic prayer guide —"Reclaim a Generation: 21 Days of Prayer for Schools" (prayershop.org). This is an urgent call for individuals and churches to pray for our kids and schools every August. You can learn more about Cheryl and her husband Hal's ministry at prayersaturated.school and prayersaturated.life.
Cheryl's heart is to see families healed, restored, and empowered by the Holy Spirit, to ignite the spiritual awakening and revival fires He wants to bring to their homes, schools, and nation. Cheryl and her husband, Hal, are founders and leaders of BridgeBuilders International Leadership Network, a transformational prayer ministry located on the Arizona Christian University campus in the Phoenix, Arizona, area. They reside in Phoenix, Arizona. They have a married daughter and three beautiful grandchildren.
Partner with Us
Intercessors for America is the trusted resource for millions of people across the United States committed to praying for our nation. If you have benefited from IFA's resources and community, please consider joining us as a monthly support partner. As a 501(c)3 organization, it's through your support that all this possible.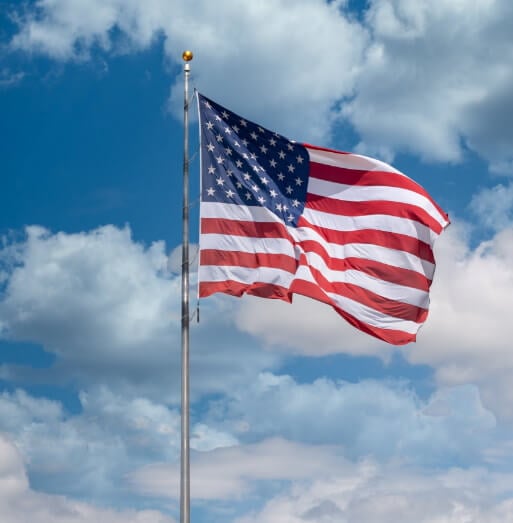 Become a Monthly Partner
You can post a prayer to share with others.
Alan V
August 20, 2022, 8:11 am
Lord God, as schools open across the country, we pray that Christians on every campus would invite Your transforming presence into their schools. We pray that Your prayer army would support Your young workers.
David C
August 19, 2022, 7:44 am
Isaiah 54: 13(NAS)"All your sons and daughters will be taught of the LORD; and the well-being of your sons will be great." We declare and decree that our sons and daughters will be taught of You, Jesus, and their well-being will be great. We have not seen the righteous forsaken and our descendants do not beg bread. All day long we are gracious and lend, and our children are a blessing. Our children are saved, healed and delivered by the mind of Christ and the Spirit of the Lord. Father, may they receive from You a spirit of wisdom and of revelation in the knowledge of You. We pray that the eyes of their hearts be enlightened, so that they will know what is the hope of Your calling, what are the riches of the glory of Your inheritance in us, the saints, and what is the surpassing greatness of Your power toward us who believe. May our children truly understand their authority in You, Jesus- our position with You. Father, You raised us up to be seated in the heavenly places with Christ Jesus. Praise the Lord! Praise the Lord! Thank You Jesus! Amen. Psalm 37: 25-26, 2 Corinthians 3: 17, 1 Corinthians 2: 16, Ephesians 1: 15-2: 10
Priscilla M
August 18, 2022, 8:12 am
God's reminder to me of what can be done if we ask!!!!! Lord God, as schools open across the country, we pray that Christians on every campus would invite Your transforming presence into their schools. Father God as I read these words today that was printed for us to be aware of serious lack in our school systems it reminded me of what I discovered several years ago, about what some teachers were paying out of their pocket to give some students school supplies to have so they could function. Short story here to explain what is really going on in the school systems. When I personally found out this was being done in KY, I also discovered it was serious in Illinois schools also. I was working at the time as far back as 2005. I worked for a Investment firm. I personally sent out a letter to our clients making them aware of the crisis as to what many teachers were doing and paying out of pocket for supplies for some students. God laid on my heart to help the teachers and student that had a need. I started a school supply donation from clients who were willing to help the teachers and the need of students; for many years. I shared the donations to teachers I knew that would give these much needed supplies to students. I spent much prayer time asking God to open the hearts of givers ready to donate. I cried when at the end of the donations each year of what was collected to help teachers not to pay out of pocket money for supplies to some students. God did the blessing, I also found out from the clients stories how their own daughters, and grandchildren who were teachers was taking their own money to help students have supplies. My prayer Father God is for people to be aware of the hidden crisis of what is really happening in our schools and what some teachers are doing above teaching the requirements. I am not working now so I have lost my base of supporters for school donations. God place in hearts of many to make them aware of what is needed in our school systems besides the push of CRT, the school boards wokeness, some of the teacher agendas of pushing lies instead Reading, math, history, Language Arts, Science, spelling just the fundamentals. God I see, hear of the stories that break my heart of what some students are going through, this is not America caring, this is America of hurting soul's. We need your presence back in our school systems, we need your words of Hope in teachers hearts, school boards, administrative workers to start caring about the children who will be adults someday. I am asking God for parents to be aware get more involved in their children activities not just the sport side of school, which is also important, but learning is most essential. Holy Spirit speak to peoples hearts moms, dad's, relatives, neighbors people who really care about the children and our schools to be aware of what is really going on in our school systems. Any small help God can make something bigger if we include Him in the plans. Pray see where God leads you in stepping up to the plate to be aware and help the teachers and students that have a need for our help. This post is part sharing and praying to make people aware small things matter!!! Thank you Jesus for reminding me of what is needed in our schools and that some teachers have a BIG HEART to really take their teaching jobs seriously. I ask Father God since you see and you love all children to make a breakthrough of miracles that only you can provide for the school children and the dedication of Teachers!! Thank you Jesus for your spirit of love to help the Student and Teachers, waiting for Miracles of change to happen, I know you will make it happen because you are our provider. 🧎‍♀️🧎‍♀️🧎‍♀️🧎‍♀️🧎‍♀️🇺🇸👱🏽‍♂️👩‍🦰👨🏾‍🦰👨‍🦱🧑🏻‍🦰🧑‍🦱 For the children.