Why a Symbol of Unity Divides Us
Nancy Huff, IFA Contributing Writer
|
August 18, 2022
Why a Symbol of Unity Divides Us
Nancy Huff, IFA Contributing Writer
|
August 18, 2022
I Prayed
have prayed
Father, You have set before us life and prosperity, death and destruction. blessings and curses. We choose life and blessings so and ask you to heal our land ( Deut 30:19-20).
Analysis. Americans painfully watched as angry crowds maliciously dismantled the monuments and statues of our nation's founders. They burned flags while our institutions of learning from K-college disparaged our history. So why should we be surprised at the recent attacks on the Pledge of Allegiance to our nation's flag? Last week at a Fargo, North Dakota school board meeting, members voted 7-2 not to recite the Pledge of Allegiance at their meetings. One board member, an atheist, found the phrase "under God" offensive, saying, "Given the word 'God' in the text of the Pledge of Allegiance is capitalized…the text is clearly referring to the Judeo-Christian God, and clearly does not include any other faiths such as Islam, Buddhism, Hinduism." He argued that "We are a nation under many or no gods." Therefore, the pledge constitutes a non-inclusionary act. Following CRT protocol, the board member said the phrase "liberty and justice for all" was inaccurate since not everyone in this nation has liberty and justice.
View Comments (8)
How did we go from viewing the flag as a symbol of unity and freedom to refusing to honor the flag and refusing to recite the Pledge of Allegiance in our public schools? How did the flag become a symbol of blind nationalistic pride and division?
In his book, The Breakdown of Higher Education, John M. Ellis faults our education system. Ellis writes, "The unpleasant truth is that a whole nation has handed over control of the college teaching of its history to people who have an almost deranged hostility to it. They think it is greedy, racist, undemocratic, and morally below other nations… These radical campus historians keep students ignorant of anything that might show the country in a positive light. Consequently, our colleges graduate students with little knowledge of how to preserve the heritage of America and its unprecedented position of strength and benevolence in the world."
In the beginning, the American flag served to unify the people of our nation. Initially, the thirteen original colonies flew the flag of their respective colony. During the War for Independence, General George Washington, as well as other members of the Continental Congress, saw the need to create one flag under which the thirteen colonies could unify and commissioned Betsy Ross, a local seamstress, to the task. Once completed, the thirteen colonies used the red, white, and blue flag to rally troops as one united front in their battle for independence.

For centuries the flag underwent multiple revisions as other states joined the union, but it remained as a symbol of unity in battle and peace. The flag also represented hope to new immigrants who came to our shores seeking a better life than they experienced under former oppressive governments.
The flag remained a symbol of hope for almost 200 years. Beginning in the 1960s our nation changed, making it clear that a person's patriotism may depend more on where the person was educated than what this country has done wrong.
So what do those who disdain the flag and the Pledge of Allegiance suggest as a unifying replacement?
In 2018, an Atlanta charter school board attempted to drop the Pledge of Allegiance from their morning programs and instead asked the students to recite their school mascot chant, the "Wolf Pack" chant. Administrators felt the school chant would unify the students more than the Pledge of Allegiance. After push-back from the local community, the school reversed course.
Barbara Kingsolver, author of the Poisonwood Bible and a liberal social justice proponent, expresses her disdain for the flag and her desire not to unite but fragment the American people in her famous essay "And Our Flag Was Still There." Kingsolver would like to replace the flag as it represents multiple wars, slavery, and social injustice in which the country has engaged. Instead, she proposes each American replace the flag with an item that symbolizes what patriotism means to that individual. Kingsolver's divisive and weak suggestions include using strips of cloth ripped from the uniforms of public servants who lost their lives in rescue attempts of injured and panic-stricken people. She also suggests that perhaps one could donate blood to the Red Cross as a replacement symbol of patriotism.
While Kingsolver's suggestions may appeal to some, they have no unifying properties.
It's painful for those who love America, warts, and all, to encounter hate and distrust because of our patriotism. We realize America is engaged in a great struggle to recapture the virtues that made her great.
We also realize an educational system gone rogue lies at the root of what we face today.
We can change America. We make her more robust whenever we express our patriotism by reciting the Pledge of Allegiance, standing for the national anthem, and voting. Every effort we make to restore education in America to promote virtue, faith, love of God, and salvation through Jesus, enables us to restore America at its roots.
What do you think? Will you join IFA in praying, and taking action, to restore education in America?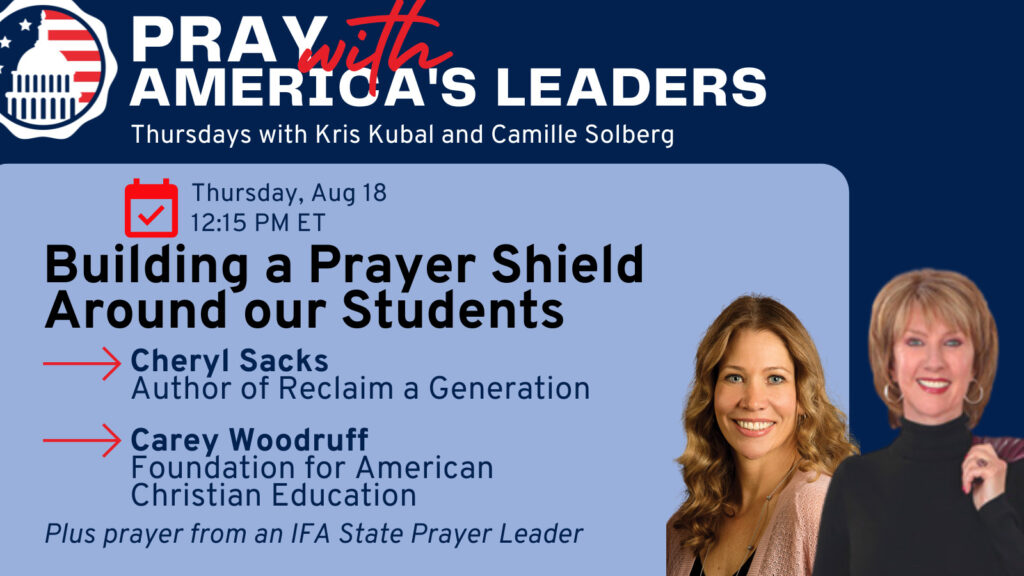 Nancy Huff is an educator with a mission to equip believers to pray strategically for the Cultural Mountain of Education. She has authored Taking the Mountain of Education: A Strategic Prayer Guide to Transform America's Schools, Safety Zone: Scriptural Prayers to Revolutionize Your School, and Decrees for Your School. She leads prayer groups to pray at key educational locations across the U.S. For additional information, go to: https://takingthemountainofeducation.com. Photo Credit: Aaron Burden on Unsplash.
Partner with Us
Intercessors for America is the trusted resource for millions of people across the United States committed to praying for our nation. If you have benefited from IFA's resources and community, please consider joining us as a monthly support partner. As a 501(c)3 organization, it's through your support that all this possible.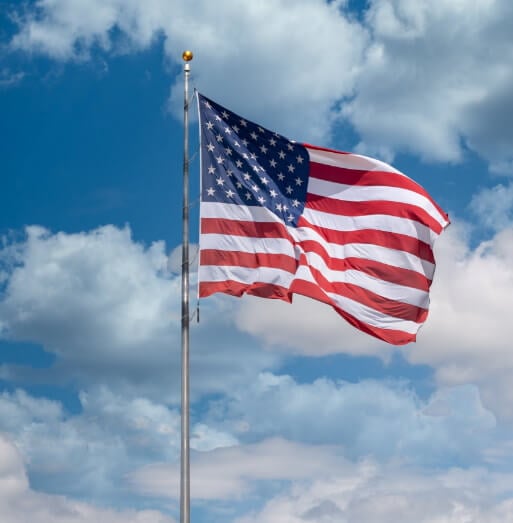 Become a Monthly Partner
You can post a prayer to share with others.
Alan V
August 20, 2022, 8:17 am
Father, You have set before us life and prosperity, death and destruction. blessings and curses. We choose life and blessings so and ask you to heal our land ( Deut 30:19-20). What You have declared good is good. Woe to them who put hot for cold, and bitter for sweet. Sin, to show itself exceeding sinful takes that which is good, like love of country, and corrupts with it.