An Open Letter to President Biden
From Rev. Timothy James Mercaldo
|
September 1, 2022
An Open Letter to President Biden
From Rev. Timothy James Mercaldo
|
September 1, 2022
I Prayed
have prayed
Father, we pray that You would call America back to You and back to prayer. Use President Biden to promote unity in our land, God.
IFA is sharing with you a Facebook post that is an open letter to President Biden in advance of his speech on the "Soul of our Nation." We invite you to read and share your ideas in the comments.
Mr. President,
View Comments (16)
It is my understanding you are going to present a pre-written speech tonight on the "Soul of our Nation." You have stated this on the whitehouse.gov website.
"WE ARE LIVING THROUGH A BATTLE FOR THE SOUL OF THIS NATION."
JOE BIDEN, APRIL 25, 2019
Before you address this issue tonight, here are some of my thoughts as a "We The People" member of the United States of America "Body Politic."
As an American citizen, born in Fort Wayne, Indiana (America's Heartland) and a resident of New York City for 55 years…and as a Christian for over 50 years and a Christian minister of over 35 years…I would like to comment on the "Soul of our Nation"…and make an appeal.
I can only imagine what political nomenclature you will use tonight to describe what you undoubtedly will define as the "lost soul"' of America; yet, I fear you will utterly "miss the mark" in your comments based upon your career as politician and previous speeches.
As citizen Rev. Timothy James Mercaldo, I speak for thousands upon thousands of Americans who know that our true "soul antidote" for the enmeshed disease destroying our "corporate soul" is NOT "political." And to be clear, I am a believer in the power and necessity of politics for "good" and "bad" in the administration of our nation, both locally and nationally.
However, let me state clearly and passionately that our underlying "soul solution" is NOT political…it is "Spiritual." And since there is such confusion about what "spiritual" means in our relativistic and syncretistic American culture, I will define the term "spiritual" as simply and specifically as possible…based on our American Founders' worldview.
From the very beginning of our American Republic, "spiritual" has found its unique and only source in the Judeo-Christian Bible. And while the Bible has been diminished, misapplied and often misquoted (especially by politicians), it contains the cure to our "lost American soul."
There are two historical examples of "American soul-sickness" being cured by the Infinite-Personal God Whom you, Mr. President, profess to follow as a Roman Catholic.
They are referred to as "The First and Second Great Awakenings." And, they took place in the mid 1700's and then again at the beginning of the 1800's. America had drifted culturally from God and His blueprint for truly loving and healthy living. So He sent men and women to expose and confront the reality of our national sins and their obvious consequences (i.e., slavery, inattention to poverty, sexual perversion, substance abuse, etc.) God "moved upon" the hearts of scores of Americans who realized their desperate need to turn away from their sins and return back to the God of their Fathers.
This "desperation" and "repentance" (change of mind and heart in alignment with God's biblical plan and purpose) was central to bringing healing to our Nation and restoring our "National Soul."
Mr. President, your words tonight will likely point to symptoms of our "soul sickness" in America. Your proposed solutions of climate policies, increased taxes, "green" energy and ever-increasing federal programs are NOT the answer.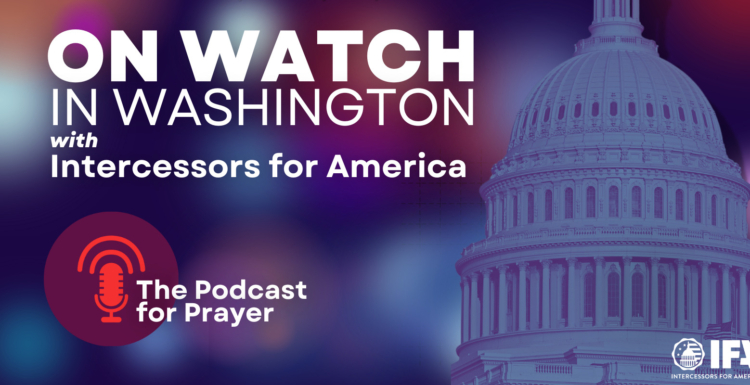 The "Lost and Divided Soul" (Soul=mind, will and emotions) of our American Nation will never be healed and united by predictable speeches and failed attempts to force policies on us.
The true healing and unity we need so desperately right now can ONLY be found by turning back to the God of the Bible in true submission to His will and purpose for our lives, personally and nationally as American citizens.
No amount of public policies or "Executive Orders" will authentically address our "National Disease." This ultimately has nothing to do with you or Donald Trump, for that matter.
We are broken as a Nation. We need a doctor to fix us. And that "Doctor" is the "Great Physician." Only He can heal the root problem of our Body Politic. I appeal to you and urge you to change your disposition and align yourself with your predecessor, President Abraham Lincoln. Here is what he wrote and established decades ago and is all the more applicable today…please, Mr. Biden – with all due respect – consider calling all Americans to a day of prayer for the sake of our "American Soul." Please read and consider what President Lincoln did when America was in National crisis. Are we not in a National crisis now?
———————————-
A DAY OF NATIONAL HUMILIATION, FASTING AND PRAYER
March 30, 1863
By the President of the United States of America – Abraham Lincoln
"A Proclamation
Whereas the Senate of the United States, devoutly recognizing the supreme authority and just government of Almighty God in all the affairs of men and of nations, has by a resolution requested the President to designate and set apart a day for national prayer and humiliation; and
Whereas it is the duty of nations as well as of men to own their dependence upon the overruling power of God, to confess their sins and transgressions in humble sorrow, yet with assured hope that genuine repentance will lead to mercy and pardon, and to recognize the sublime truth, announced in the Holy Scriptures and proven by all history, that those nations only are blessed whose God is the Lord;
And, insomuch as we know that by His divine law nations, like individuals, are subjected to punishments and chastisements in this world, may we not justly fear that the awful calamity of civil war which now desolates the land may be but a punishment inflicted upon us for our presumptuous sins, to the needful end of our national reformation as a whole people? We have been the recipients of the choicest bounties of Heaven; we have been preserved these many years in peace and prosperity; we have grown in numbers, wealth, and power as no other nation has ever grown.
But we have forgotten God. We have forgotten the gracious hand which preserved us in peace and multiplied and enriched and strengthened us, and we have vainly imagined, in the deceitfulness of our hearts, that all these blessings were produced by some superior wisdom and virtue of our own. Intoxicated with unbroken success, we have become too self-sufficient to feel the necessity of redeeming and preserving grace, too proud to pray to the God that made us.
It behooves us, then, to humble ourselves before the offended Power, to confess our national sins, and to pray for clemency and forgiveness.
Now, therefore, in compliance with the request, and fully concurring in the views of the Senate, I do by this my proclamation designate and set apart Thursday, the 30th day of April, 1863, as a day of national humiliation, fasting, and prayer. And I do hereby request all the people to abstain on that day from their ordinary secular pursuits, and to unite at their several places of public worship and their respective homes in keeping the day holy to the Lord and devoted to the humble discharge of the religious duties proper to that solemn occasion.
All this being done in sincerity and truth, let us then rest humbly in the hope authorized by the divine teachings that the united cry of the nation will be heard on high and answered with blessings no less than the pardon of our national sins and the restoration of our now divided and suffering country to its former happy condition of unity and peace.
In witness whereof I have hereunto set my hand and caused the seal of the United States to be affixed.
Done at the city of Washington, this 30th day of March, A. D. 1863, and of the Independence of the United States the eighty-seventh."
ABRAHAM LINCOLN.
By the President:
WILLIAM H. SEWARD, Secretary of State
——————————
Mr. President – as a citizen of the "Divided States of America," I ask you genuinely to call us to pray and suggest September 11 as such a day to focus on our "spiritual needs" in order to root out the "sins and encumbrances" that are the true cause of our "American Lost Soul"…please…do this before it is too late, if it isn't already.
Yours,
Rev. Timothy James Mercaldo
How are you praying for revival? For President Biden? Share below.
(From Rev. Timothy James Mercaldo on Facebook. Photo Credit: Getty Images)
Partner with Us
Intercessors for America is the trusted resource for millions of people across the United States committed to praying for our nation. If you have benefited from IFA's resources and community, please consider joining us as a monthly support partner. As a 501(c)3 organization, it's through your support that all this possible.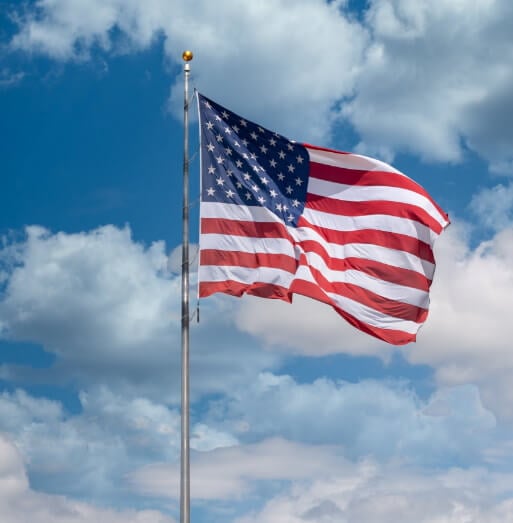 Become a Monthly Partner
You can post a prayer to share with others.
Gretchen C
September 1, 2022, 5:33 pm
Father, we pray that You would call America back to You and back to prayer. Use President Biden to promote unity in our land, God.