CRISIS AT THE BORDER–THE LATEST NEWS
From Multiple Sources
|
March 26, 2021
CRISIS AT THE BORDER–THE LATEST NEWS
From Multiple Sources
|
March 26, 2021
I Prayed
have prayed
Father, we need Your help and protection over our borders. Give President Biden and Vice President Harris Your wisdom as they navigate this crisis.
According to MSN News, "President Joe Biden put Kamala Harris in charge of resolving a surge in migration on the U.S. southern border that's overwhelming federal immigration authorities, handing the vice president the first major assignment of her tenure.
View Comments (6)
Biden announced Harris's assignment on Wednesday, with both Democrats and Republicans in Congress warning of a burgeoning humanitarian crisis as growing numbers of migrant children try to enter the U.S.
"I can think of nobody who's better qualified to do this," Biden said at the White House. "When she speaks, she speaks for me." . . .
The move was meant as a display of trust in Harris's leadership, according to a senior administration official who discussed the matter on condition of anonymity. Harris's law enforcement background as the former attorney general of California was an important factor in the choice, the official said.
"This new surge we are dealing with now started in the past administration, but it is our responsibility," Biden said. . . .
Harris's assignment is similar to a task Biden took on as former President Barack Obama's vice president in 2014 and 2015 when unaccompanied minors from the region first began arriving in the U.S. in large numbers.
Harris will have two goals in her new role, according to another senior administration official. She'll develop strategies to stop the flow of migrants and establish better relationships with Mexico as well as Guatemala, Honduras and El Salvador — three countries that make up the Northern Triangle where most migrants travel from. . . .
Federal Agency Investigating Biden's Order to Stop Border Wall Construction
According the Epoch Times, the Government Accountability Office (GAO) confirmed reports it is investigating President Joe Biden's move in January to freeze construction of the border wall along the U.S.-Mexico border.
Former President Donald Trump, who made border wall construction a key 2016 campaign promise, started building the wall amid legal battles and fights with Congress. On his first day in office, Biden used his executive authority to stop building the wall even after Congress approved $1.4 billion for the measure as part of a $900 billion stimulus package bill to offset losses incurred by the COVID-19 pandemic in December. . . .
Some senators, who spoke to Politico, noted that Biden was a member of the Senate for decades and should know the rules.
"He was in the Congress a long time," Sen. Roy Blunt (R-Mo.) told the political news website. "He knows it's the Congress's job to authorize how the money is spent and the president's job to spend it efficiently."
The president suspended construction on his first day in office, on Jan. 20, and also rescinded several other Trump-era immigration rules. Biden termed the border wall wasteful spending. . ..
The president's order further stipulated that "no more American taxpayer dollars" should be "diverted to construct a border wall," adding the federal government would conduct "a careful review of all resources appropriated or redirected to construct a southern border wall."
Meanwhile, more than 60 Republican House lawmakers and four GOP senators wrote to GAO on Tuesday.
"We are writing to be added as co-requesters of a March 17, 2021 letter, signed by 40 United States Senators, requesting the Government Accountability Office's legal opinion on the actions of the Biden Administration to suspend border wall construction and to order a freeze of funds provided by Congress for that purpose, which we believe violated the Impoundment Control Act," the lawmakers said in a letter to the GAO.
Republicans have seized on Biden's immigration orders, including the president's support of a pathway to citizenship for 11 million illegal immigrants living in the United States, and said the orders are responsible for the surge along the U.S.-Mexico border.  . . .
The border crisis "is the result of President Trump's dismantlement of the safe and orderly immigration processes that were built over many, many years by presidents of both parties," Mayorkas said in a TV interview Sunday.
But Trump, in a rare interview this week with Fox News, said Biden is actively working to "destroy" the United States with his orders.
"You can't take millions of people, they'll have millions of people before this mess is over," Trump said. "We want people to come in, but they have to be able to help our country. They have to come in through merit and they have to come in legally," the former commander-in-chief remarked. . . .
Did Biden say "surge the border"? Watch for yourself . . .
Thank you for watching and sharing this. Please make sure you're following 🙏

— Raheem Kassam (@RaheemKassam) March 17, 2021
Unaccompanied Minors Overwhelm California's Foster System
According to Daily Mail, "California foster parents are being asked to care for a staggering 26 or more unaccompanied migrant children per household, DailyMail.com can reveal.
On March 12, foster parents Travis, 45, and Sharla Kall received a voicemail amid the crisis at the Mexico border.
'This is an emergency message, please respond to this urgent message from the Community Care Licensing Division (CCLD),' the voicemail obtained by DailyMail.com said. 'CCLD would like to know how many available beds you have to serve additional youth.' . . .
The couple received an email with the same urgent message, containing links for them to communicate how many available beds they have – ranging from zero to '26 +.'. . .
'Usually the maximum amount of children you are allowed to foster at any one time is six,' said Travis, who currently fosters two four-month-old twins with his wife, while also caring for their biological twins, aged six.
'We called our case worker and she told us that everyone was calling her because they had got that same call,' said the small automotive business owner from Orange, California.
'She said there was a big influx of children coming in, but she didn't know where from,' he added.  . . .
The couple were shocked that the request was being made.
'At any given point in time there are 30,000 plus children in the L.A. County foster care system alone,' Sharla said.
'So to ask us already certified foster parents to take on children from another country when we can barely take care of our own foster crisis doesn't seem beneficial to either side because either way someone loses a bed,' she added.
Travis, who along with his wife runs a non-profit fighting against human trafficking, believes this is just the tip of a sinister iceberg.
'I consider it human trafficking,' he said. 'It's not the burden of taking kids in because we have the heart for it, but these are kids that were taken from the border for a money scheme and now they're going to use us resource parents to take care of them.'
In a request for comment, the California Department of Social Service said: 'In the case of unaccompanied minor children who cross the border, responsibility for their care falls under the U.S. Department of Health and Human Services or the U.S. Department of Homeland Security.
'Should any unaccompanied minors in this situation be placed by the federal government in licensed children's residential facilities or homes in California, our role at CDSS is to ensure licensed facilities meet California's health and safety standards.
'In response to a request from HHS for an expedited effort to determine which licensed facilities may be willing to assist, CDSS sent out a survey to licensed homes.' . . .
Biden has kept intact an emergency measure enacted by the Trump administration during the pandemic that allows the government to quickly expel them to Mexico, though adults who bring young children are generally allowed to enter through South Texas.
The Biden administration is not expelling immigrant children unaccompanied by a parent or legal guardian. Several hundred a day are crossing the border, going first to often packed Border Patrol stations while they await placement in the HHS system.
The number of unaccompanied minors crossing the border illegally has surged. CBP Chief Gloria Chavez of the El Paso Sector said that illegal crossings by unaccompanied minors were up 96 percent in the sector for January and February compared to the same period last year. . . .
Share your prayers about the border crisis in the comments below!
(Photo Credit: Getty Images.)
Partner with Us
Intercessors for America is the trusted resource for millions of people across the United States committed to praying for our nation. If you have benefited from IFA's resources and community, please consider joining us as a monthly support partner. As a 501(c)3 organization, it's through your support that all this possible.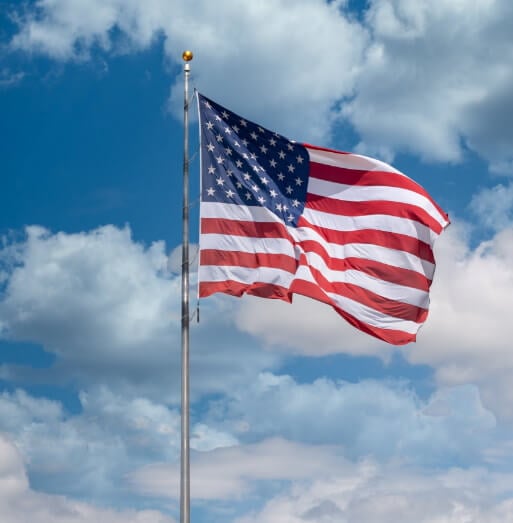 Become a Monthly Partner