A ROUND OF APPLAUSE FOR VP PENCE
From Boston Herald
|
April 8, 2020
A ROUND OF APPLAUSE FOR VP PENCE
From Boston Herald
|
April 8, 2020
I Prayed
have prayed
Father God, thank you for Vice President Pence and the good example he is to all of us. Strengthen, direct, and protect him.
Since no one in the mainstream media would ever dare write this, allow me: I'd like to give a round of applause to Vice President Mike Pence. . . .
We've always known that the vice president is a religious man. I mean, how could we forget? Since the day he was picked as VP in 2016, the media has never missed an opportunity to mock him for being an evangelical, born-again Christian. . . .
View Comments (9)
You might be thinking, but wait — isn't making fun of people for their religious beliefs politically incorrect? For the most part, yes. But there is one major exception.
Religious intolerance is a big no-no in 2020, unless said religion has anything to do with Christianity.
In which case, mocking isn't just acceptable — it is encouraged. . . .
In February, President Trump appointed Pence to head up the coronavirus task force. The late-night TV show hosts (who try to be funny) and the network news anchors (who are funny by accident), had a field day.
Jimmy Kimmel's writers came up with this one, "Why is Mike Pence in charge? What is his plan to stop the virus, abstinence?"
Don Lemon's disgust for Pence's devout ways was even less subtle. The CNN host panicked over the horrifying idea that the VP would pray over the pandemic. "Is that the person you want in charge of the coronavirus outbreak? Someone who needs to pray on something instead of looking at science? Come on. Let's be real about it. Let's be honest about it. Is that the person you want in charge?"
Strangely, I could not find any examples of Lemon doubting Nancy Pelosi's ability to lead because of all of her "praying" for the president.
But by far the most outrageous of all the questions was this whopper by ABC's Byron Pitts, who asked the VP, "When you talk to God in your moments alone, do you find yourself worrying at all that people you represent and care deeply about have died and will die who did not need to because of steps the federal government did not take soon enough?"
Can you imagine a member of the mainstream media ever asking a Democrat such a loaded question? Of course you can't. It is hard to imagine things that would never happen.
The only questions Joe Biden ever received as VP were about his bromance with President Barack Obama. And maybe, "When will you do another BuzzFeed video?"
The double standard is mind-blowing, but the hypocrisy doesn't seem to faze Pence. That is the remarkable difference between Trump and Pence. Whereas Trump punches back, Pence turns the other cheek. Pence never shoots from the hip. He never loses his temper.
And right now, with the world running low on patience and hope, Pence's demeanor is not just reassuring — it is admirable.
Mike Pence has been mocked because of his conviction and underestimated because of his good nature. But make no mistake, his faith has not been shaken.
This week, a nurse posted a photo of her and her colleagues. In their blue scrubs and surgical masks they stood atop the helipad of their hospital in Nashville, Tenn.
They were praying.
Part of her caption read, "We could feel God's presence in the wind. Know that you are all covered in prayer."
What a comforting thought.
In a world that can seem covered in panic and hate, a powerful uniter survives.
Despite what the noise might have you believe, we are all — Democrats and Republicans — covered in prayer.
(Excerpt from Boston Herald. Commentary by Grace Curley.)
This is what we are all about at Intercessors for America. Prayer. For more than 45 years, we have been calling Christians to pray for the nation. In this crisis, we are doing what we had already been doing.
Here's how you can engage in coronavirus intercession through IFA:
Join a prayer call. To get the most up-to-the-minute notices about calls, text ALERTS TO 313131.
Visit the IFA Coronavirus Prayer Wall. New names are added each day to cover in prayer. More than 100,000 prayers have been posted.
Sign up for IFA emails to receive the news Christians need to pray about and opportunities to send prayers to elected officials. Click sign up at the top of our home page at ifapray.org.
Partner with Us
Intercessors for America is the trusted resource for millions of people across the United States committed to praying for our nation. If you have benefited from IFA's resources and community, please consider joining us as a monthly support partner. As a 501(c)3 organization, it's through your support that all this possible.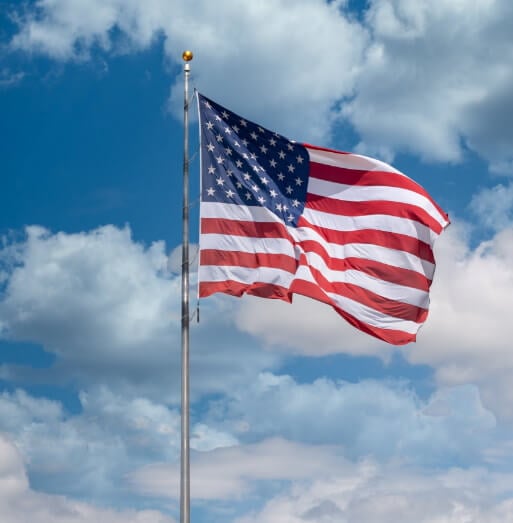 Become a Monthly Partner