WHOLENESS AFTER ABORTION–AN IFA INTERCESSOR AND RESTORED LIFE
Kim Potter, IFA Contributing Writer
|
September 24, 2020
WHOLENESS AFTER ABORTION–AN IFA INTERCESSOR AND RESTORED LIFE
Kim Potter, IFA Contributing Writer
|
September 24, 2020
I Prayed
have prayed
Lord, we ask that You bring healing to all women who have received abortion. Thank You that You are the God of all comfort, please be near those women.
Abortion is a hot topic of late and many of us agree, it's about time.  Yet each time I hear a pastor or church leader fiercely speak out against abortion, I cringe.  Not because I disagree with them.  Abortion is a sin and has brought a terrible curse on our nation.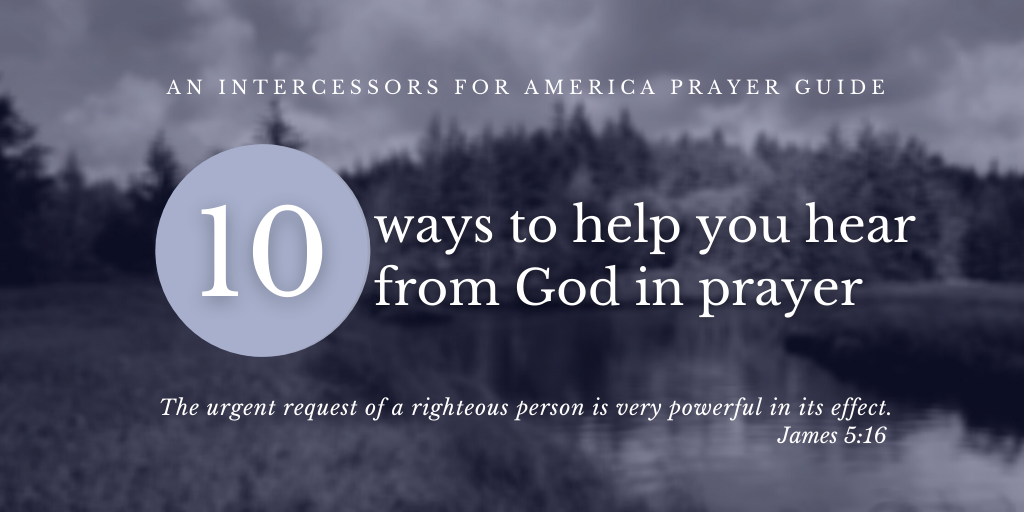 View Comments (13)
I cringe because my heart goes out to the one in four women who have made that choice and live with the regret of it.
One in four. Think about that. Many of them are sitting in the pews next to us, hiding their dark secret. I wonder how they feel each time the issue of abortion is attacked with such passion?  I can only imagine. My heart breaks for them, both women and men (we don't often think of the men affected) who have been tormented for years because of a devastating choice they cannot undo.
My question is; how can we confront the sin but still embrace the one who sinned? How do we restore and bringing healing to their soul for a regret that cannot be undone?  And how do we do that without causing that wound to be torn open afresh?  The truth is, we can't.
The wound must be opened one more time, cleaned out and washed away by the precious blood of Jesus. Only then will healing come.
That's where IFA intercessor Stephanie Reinhart of Restored Life comes in.
Restored life was birthed out of a desire to help women and men with post abortion healing and restoration.
They not only assist in the recovery from the destructive aftermath of abortion on a personal level, they also equip churches and ministries to bring healing and restoration to those in their congregations.
According to Stephanie, many churches do not offer the resources needed for successful post-abortion ministry.  Restored Life works closely with Lovelife.org to equip churches and leaders to break the walls of silence of those who have experienced abortion.  They encourage the church to awaken to this tragedy and to teach a two-sided message on this subject; how to confront the tragedy of abortion while bringing healing to those who have made this choice.
"In women over the age of 50, statistics show nearly 50% have experienced abortion and its residual effects."  Stephanie shared.
"Some of the symptoms these women face, are emotional deadening, anger, rage and even suicide. Statistics reveal that twenty-six percent of women who have had an abortion attempt suicide," Stephanie continued.
While those are the national statistics, ministries like Restored Life and Lovelife.org are changing those by pouring out the love, forgiveness and healing power of God into the lives of those who have been traumatized by their choices.
Restored life offers recovery ministry both in person and online.  Within their vast resources are one-on-one ministry, group studies, private counseling and weekend retreats.  They will even connect you with other resources in your own city.
Debilitating regret is a terrible thing and part of the trauma of abortion.  Most who have been through an abortion never speak of it again. Not to another living soul. They keep it hidden inside—their dirty little secret. Yet, satan thrives in darkness and whatever we keep hidden, keeps us in bondage. It's time to surrender the secret.
Surrendering the Secret is a unique program Restored Life uses which empowers the participant to allow the light of God into their heart, into the dark places.  As they surrender their secret regret, God removes the pain and loss, causing them to arise and emerge victoriously.
God's power is available to heal and restore and make whole!  This is the passion and ministry of Restored Life and Stephanie Reinhart.
If you are reading this and have kept this secret of your past, it is time to be healed. Call Stephanie at Restored Life. Her services are completely confidential and provide a safe place for a wounded soul.
Pastors, this is a great resource for your church and your people and any who need restoration to wholeness after abortion.
Kim Potter is a writer and the founder of A New Thing Ministries, which sends a daily teaching to thousands of people all around the world. Her articles have appeared on The Elijah List, Charisma, Spirit Fuel and iBelieve.com. Kim's message is one of hope. She speaks to the heart of those who have grown discouraged or disappointed by the circumstances of life, imparting hope. For additional information, or to receive her daily writings, go to www.anewthingministries.com.  To sign up to take back your city go to: city-by-city.org   (Photo by Kat J on Unsplash.)
Pray about who you know who may need to know that restoration is possible after abortion and then share!
Partner with Us
Intercessors for America is the trusted resource for millions of people across the United States committed to praying for our nation. If you have benefited from IFA's resources and community, please consider joining us as a monthly support partner. As a 501(c)3 organization, it's through your support that all this possible.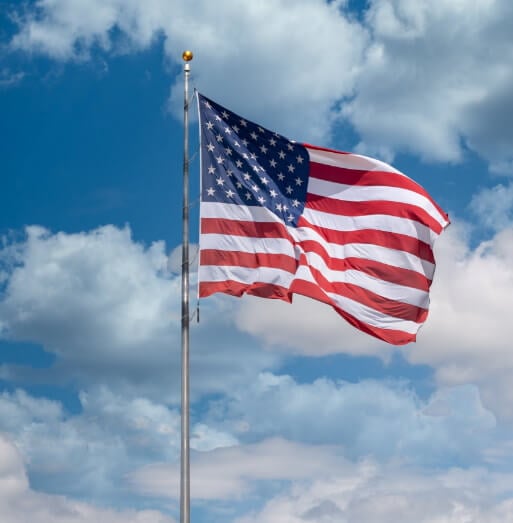 Become a Monthly Partner