A Push To Enhance Truth In Testimony
Aaron Mercer, Contributing Writer
|
December 4, 2021
A Push To Enhance Truth In Testimony
Aaron Mercer, Contributing Writer
|
December 4, 2021
I Prayed
have prayed
Lord, may our land be one committed to light and truth.
A leading congressman believes lawmakers should know when a witness testifying before one of its committees might be influenced by foreign cash. And now he's rallying colleagues to legislation that would enhance such disclosure.
"Congress works best when all the cards are face up on the table," said Rep. Jim Banks (R-Ind.), Chairman of the powerful House Republican Study Committee.
View Comments (2)
One spark for this Truth In Testimony Reform Resolution comes from concerns that adversarial global powers like China are strengthening their influence in intellectual circles directly or through intermediaries.
"The danger of foreign interference continually presents itself, especially with the rising influence of China… We must ensure the integrity of our legislative body by exposing any possible ties to foreign governments," said Pastor Bob Fu, President of ChinaAid.
Indeed, Banks notes that one U.S. commission recently found China-connected funds flowing to a number of prominent think tanks — DC institutions often regarded as relatively disinterested intellectual resources for policymakers.
But it's not just China.
Seven years ago the New York Times reported on a $5 million deal the government of Norway made in an attempt to sway U.S. officials to increase funding for a foreign aid program. That arrangement wasn't with a "K" Street lobbying shop in the nation's capital. It was with a think tank.
Actually, the Times found that at least $92 million had flowed from foreign actors to dozens of U.S. think tanks between 2011 and 2014. And the report posited the amount was likely more.
That article also suggested the funding might influence think tank content and activities. For example, one scholar who had worked in connection with the Brookings Institution, told the Times, "If a member of Congress is using the Brookings reports, they should be aware — they are not getting the full story…. They may not be getting a false story, but they are not getting the full story."
Revelations like this were a red flag stirring a Republican-led House of Representatives to act in 2015. They tightened up a Newt Gingrich-era rule requiring disclosure of foreign financial connections when a think tank's employee is asked to provide testimony at a congressional hearing. Earlier this year, the Democrat-led House updated the rule again.
But the foreign funding continues. A 2020 report by the Center for International Policy found that at least $174 million in foreign-source donations went to major U.S. think tanks between 2014 and 2018.
Of these donors (Norway was at the top of the list), the report notes, "While these are often democracies with interests closely aligned with those of the U.S., a significant number of these foreign donors are undemocratic, authoritarian regimes whose aims often diverge significantly from U.S. interests."
Again, one of the risks that study finds with such overseas funding is that it can influence think tank reports and congressional testimony. So it makes sense for lawmakers to know more about the funding behind the witnesses and reports meant to inform their deliberations. However, organizations are still finding loopholes in the current hearing witness rules, so potential foreign influence remains murky.
The Truth In Testimony Reform Resolution by Rep. Banks would cast a wide net to facilitate more extensive disclosure. One loophole it seeks to close is the practice of witnesses claiming to speak just for themselves rather than their affiliated organizations. It also would make sure "fellows" at think tanks know they are not exempt from these rules and that disclosures are not limited merely to funding connected to a hearing's narrow subject matter. The Banks resolution would also give special attention to disclosures from those serving as paid consultants for individuals in countries President Donald Trump had designated as "foreign adversaries" (China, Russia, Iran, North Korea, Venezuela, and Cuba).
"The Truth in Testimony rule has a long conservative tradition going back to Speaker Gingrich, and its past time we expose malign foreign influence and take the masks off individuals who testify before Congress while taking money from foreign countries. I urge my colleagues to pass this rule as soon as possible," said Rep. Jim Banks.
What do you think about this bill?
Aaron Mercer is a Contributing Writer with two decades of experience in Washington, D.C.'s public policy arena.
Partner with Us
Intercessors for America is the trusted resource for millions of people across the United States committed to praying for our nation. If you have benefited from IFA's resources and community, please consider joining us as a monthly support partner. As a 501(c)3 organization, it's through your support that all this possible.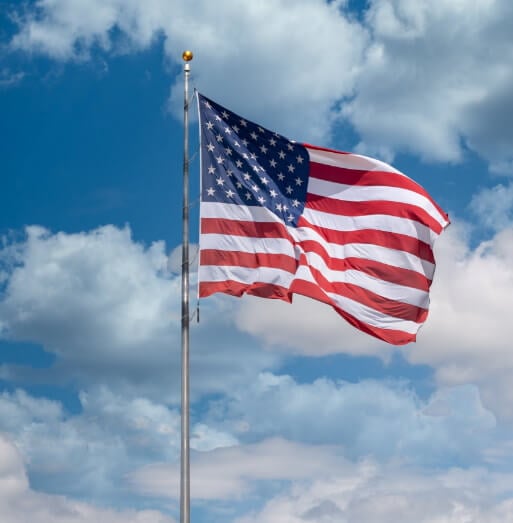 Become a Monthly Partner
You can post a prayer to share with others.
Alan V
December 4, 2021, 9:25 am
Lord, may our land be one committed to light and truth. We cannot be loyal to the truth without first being loyal to You. You are the truth. You are light which dispels the darkness. Because we drifted from You, we are eaten up the constant lying and false prophets. Only You can turn this around, Lord. Show mercy I pray. In Jesus name amen.