Prayer Points As the Supreme Court Convenes on the Dobbs Case
IFA Staff
|
December 3, 2021
Prayer Points As the Supreme Court Convenes on the Dobbs Case
IFA Staff
|
December 3, 2021
I Prayed
have prayed
Lord God, we cry out for the unborn children who have no voice to speak for themselves. Have mercy on them Lord and may the justices rule with righteousness and mercy.
Today the Supreme Court justices will convene to determine how they are voting in Dobbs v. Jackson Women's Health as well as who will write the various opinions of the Court.
Please be praying for all of our U.S. Supreme Court Justices: Associate Justice Samuel Alito, Associate Justice Clarence Thomas, Chief Justice John Roberts, Jr., Associate Justice Stephen Breyer, Associate Justice Sonia Sotomayor, Associate Justice Brett Kavanaugh, Associate Justice Elena Kagan, Associate Justice Neil Gorsuch, and Associate Justice Amy Coney Barrett.
View Comments (4)
Our boots-on-the ground contacts in Washington, D.C., are urging us to pray especially for the votes of Associate Justices Neil Gorsuch, Brett Kavanaugh, and Amy Coney Barrett, who are expected to uphold the Mississippi case but who are under a lot of pressure to switch their vote. The bigger question is whether they will overrule Roe and Casey entirely.
Chief Justice John Roberts will likely be the swing vote in this decision. he appeared ready to uphold the Mississippi law, but he focused primarily on the 15-week ban, rather than overruling Roe and Casey.
Let's Pray:
Lord, today we humble ourselves before You; we repent on behalf of the Church and nation for the sin of killing more than 60 million babies in the womb; cleanse our blood-stained land and lift this blight off America.
We stand in the gap today and ask that You who hold the hearts of kings in your hand (Proverbs 21:1) would bring conviction and revelation to our U.S. Supreme Court Justices and remind them of the weighty consequences of their decision.
We pray for Justices Breyer, Sotomayor, and Kagan – that their hearts would turn and recognize the value of the lives of these unborn children. We pray especially for those Justices who have conservative and Christian convictions or leanings: Justices Thomas, Kavanaugh, Gorsuch, Barrett, and Chief Justice Roberts that they would not bend to pressure from their colleagues on the inside or others on the outside.
Lord, bring about a verdict from our Supreme Court Justices that will overturn Roe v. Wade and break the curse of innocent bloodshed over America. In Jesus' Name. AMEN.
How are you praying? Please share in the comments.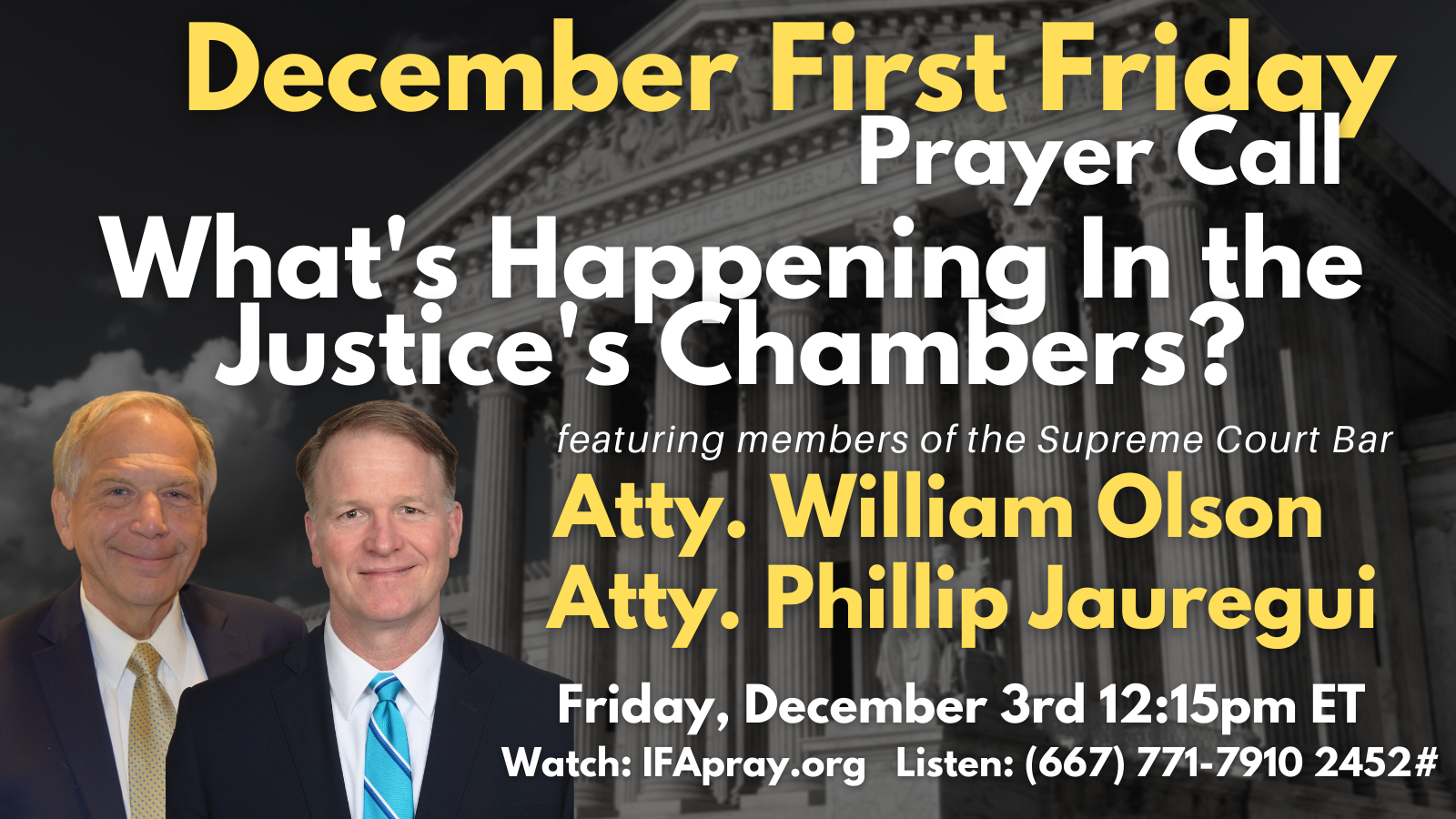 Partner with Us
Intercessors for America is the trusted resource for millions of people across the United States committed to praying for our nation. If you have benefited from IFA's resources and community, please consider joining us as a monthly support partner. As a 501(c)3 organization, it's through your support that all this possible.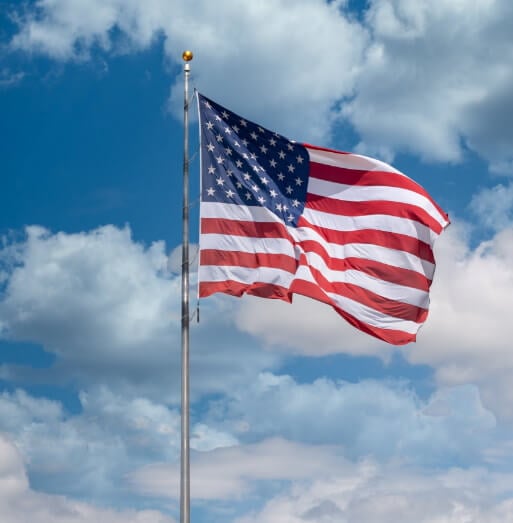 Become a Monthly Partner
You can post a prayer to share with others.
Pamela M
December 3, 2021, 1:48 pm
My Lord and Savior, I am appalled at the arrogance of the Supreme Court and their defensiveness that someone would challenge the "Highest Court" in the land, but we have seen examples of such haughtiness throughout the Bible, and under what seemed insurmountable odds, we have seen these "kingdoms" fall. Lord, You are the Supreme Judge and You have authority over the Supreme Court. They are created beings, but You are the Creator. You have the final say. You are Lord of all. My eyes are on You. When the din of noise dies down and the "circus" leaves town, You remain. "May Your Kingdom come. May Your will be done in this situation as it is in heaven".