Tennessee
State Prayer Call:
Last Sunday of the Month at 7:00 PM EST
(605) 313-5735
Access Code: 7590487
State Leader(s):
Mikhael Armao and Kyle Armao
State Motto:
Agriculture and Commerce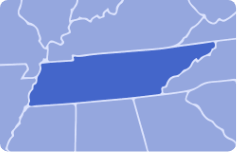 Download State Prayer Guide
Post Your Prayers For Tennessee
Submitted Prayers For Tennessee
Cynthia H T
June 24, 2022, 7:56 pm
Heavenly Father thank You so very much for the victory you gave us in overturning Roe vs Wade today! I'm thankful my state of Tennessee is a trigger state and new laws regarding abortion are coming soon. I pray for our hearts in this state to completely turn from ending life in the womb. Every woman needs our prayer and help. Let us know how we can engage in love those considering abortion. We know it never ends well and leaves a lifetime of heartbreak. Forgive us!!! We repent from our wicked thoughts and actions to holiness, purity, righteousness and love in Christ Jesus. Lead us on Your paths of righteousness and LIFE! Fill us with Holy Spirit and action plans to help those find You. Help me help in Tennessee! In Christ Jesus My Lord and Savior, Cyndee Taylor.
Pamela M
June 8, 2022, 7:17 am
In the name of JESUS CHRIST of NAZARETH I come before you FATHER GOD thanking YOU for love, mercy, grace and forgiveness. Thank YOU for Calvary! I know YOU are in control and ask for YOUR will to be done. Guard us and guide us and supply the needs of YOUR people. YOU are the GOD of all flesh and there is nothing too hard for YOU! Thank YOU for hearing our cries…😔💔🙏🏻
Pray For Tennessee Leaders