Nebraska
State Prayer Call:
Every Monday at 10:00 AM CT
(667) 930-7344
Access Code: 4582290
State Leader(s):
Charyl Lentz
State Motto:
Equality before the law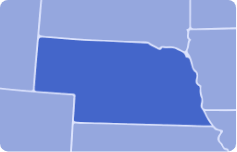 Download State Prayer Guide
Post Your Prayers For Nebraska
Submitted Prayers For Nebraska
Charyl L
May 25, 2022, 2:41 pm
I'm getting emails, checking to see if we will be having our prayer meeting on Memorial Day, YES-we will! MIGHTY WARRIORS OF GOD https://ifapray-my.sharepoint.com/:v:/g/personal/nepray_ifapray_org/EUJHyysSxFNLqRfvmkyDkVABL8FuqgvEtd-1sG9BtqN17Q?e=9AgzR9
Charyl L
May 25, 2022, 1:32 pm
We have a WIN but the fight isn't over: Per James Roguski, Activist freedom fighter and others, have made a huge difference by taking on this fight to expose the WHO for what it is! "The massive response from people all over the world in opposition to the amendments to the International Health Regulations, along with the legal actions in the UK (and a whole lot of prayer) seems to have resulted in 12 of the 13 amendments to the International Health Regulations being REMOVED FROM CONSIDERATION. NOW IS NOT THE TIME TO RELAX. NOW IS THE TIME TO WORK HARDER THAN YOU EVER HAVE. It is imperative that we do not let our guard down. Our freedom relies on it, literally! OAN, a fast growing network who has proven to be more trustworthy than any mass media network, also did a report on this subject on May 18th, a day before Tucker and Fox news." God Bless all you pray warriors. P L E A S E post prayers on our wall, as we grow in masses across Nebraska and share, share and share!
Pray For Nebraska Leaders