YOUR ASSIGNMENT MATTERS
IFA Staff
|
June 20, 2020
I Prayed
have prayed
Father, thank you for the gift of intercession. Thank you for using us. May we be faithful in interceding for all leaders in our nation at this time.
The recent shocking decisions by the Supreme Court have shaken many of us. (If you missed hearing about these tragic and impactful decisions, read IFA's article here.)
"How could the Supreme Court take that liberty?"
View Comments (13)
"Has Justice Gorsuch been compromised?"
"How can a Christian justice rule in favor of that?"
Those were some of the laments and comments on the articles we featured outlining the Court's recent decisions. We were all thinking it.
How could Justice Gorsuch vote contrary to biblical values by validating LGBTQ choices as a civil right? The truth is, we don't know how he came to that conclusion.  In fact, we don't really know what is going on in the hearts and minds of our leaders, justices, and officials, even with those who profess a faith in Christ. There is immense pressure from all sides on these decision-makers. Political pressure. Relational pressure. Spiritual pressure. Even dark and threatening pressure that is hard to believe is happening. There are factors weighing on them that no one–not even sometimes their closest confidants–can know.  But God does. They may not even have the strength to cry out to God, but we can on their behalf.
And because God knows what is gnawing at the heart of a justice, or tugging at the pockets of a congressman, our spirit-led intercession for them can make a difference. Our persistent, continual intercession for our leaders can bring results we may never know about, but they are effectual nonetheless.  On the flip side, sometimes seeing the results of the lack of intercession is even more noticeable. Are we seeing that now?
Have we worried more and prayed less? Isn't it true that some leaders are just easier to pray for? Our assignment, intercessors, to pray for all leaders, is critical. Paul knew that leaders needed intercession to be able to fulfill their role as leaders of the land–the instruction he gives in 1 Timothy 2:1-2 is very clear. And the result is clear as well.
First of all, then, I urge that supplications, prayers, intercessions, and thanksgivings be made for all people, for kings and all who are in high positions, that we may lead a peaceful and quiet life, godly and dignified in every way.
Things are not very peaceful at the moment.
The spiritual battle we wage through our intercession is more critical and needed than ever. Leaders today have the full force of the spirits of darkness coming against them. Our heavenly position out of the way of the pull and tug of the daily decisions allows us to intercede on a higher plane and viewpoint. But as broad and strategic as our prayer can be, intercession can also meet the most intimate need of those we are uplifting. And in those moments, they are seeing God answer in a personal way–powered perhaps by your intercession.
One thing is for sure. We are not going to see fewer spiritual battles for the heart of our nation. As we ramp up for the 2020 election, it is guaranteed that warfare will increase and at breakneck speed. Who would have guessed the things that are facing us today? For example, those who prayed persistently for Vice President Pence may not have known what they were praying him up for–heading the coronavirus task force.  Intercession is an amazing miracle: The work of the Holy Spirit prompting us to pray. The love of the Father toward those we are covering. And the redemptive power of Jesus that can break in and affect a situation. We as intercessors are a part of that miracle. What a privilege. What an honor. What an assignment. Keep praying. It matters.
SHARE BELOW HOW YOU HAVE SEEN INTERCESSION AFFECT A SITUATION OR PERSON. We love to hear from you!
(Kris Kubal is the Director of Strategic Resources and Engagement for Intercessors for America.)
Partner with Us
Intercessors for America is the trusted resource for millions of people across the United States committed to praying for our nation. If you have benefited from IFA's resources and community, please consider joining us as a monthly support partner. As a 501(c)3 organization, it's through your support that all this possible.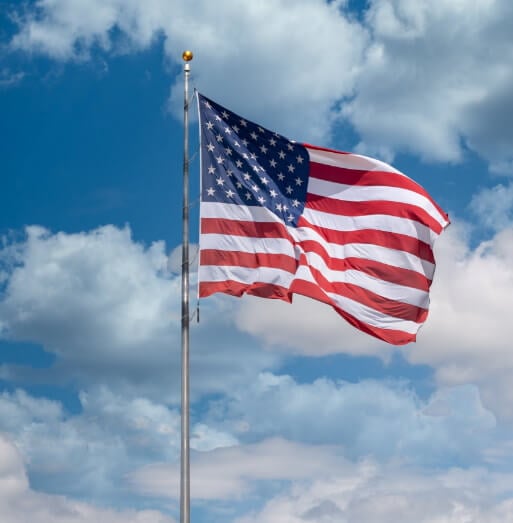 Become a Monthly Partner