June 20, 2020 | David Kubal, IFA President/CEO
Lord, save us from the unimaginable effects of Bostock. Forgive us. We have no idea what this decision will mean to our nation as it releases unimaginable evil. Turn this decision back. We have no other saving grace but You.
A few years ago, most of us were surprised when the Supreme Court legalized same-sex marriage in the Obergefell case. At the time of the decision, I was speaking a conference; I recall talking about the decision and the potential impact. I instantly felt the grieving in God's heart as the highest court in the most powerful nation in history, founded in Christian principles, redefined His most basic expression of love: marriage. I wondered what the impact would be in our nation.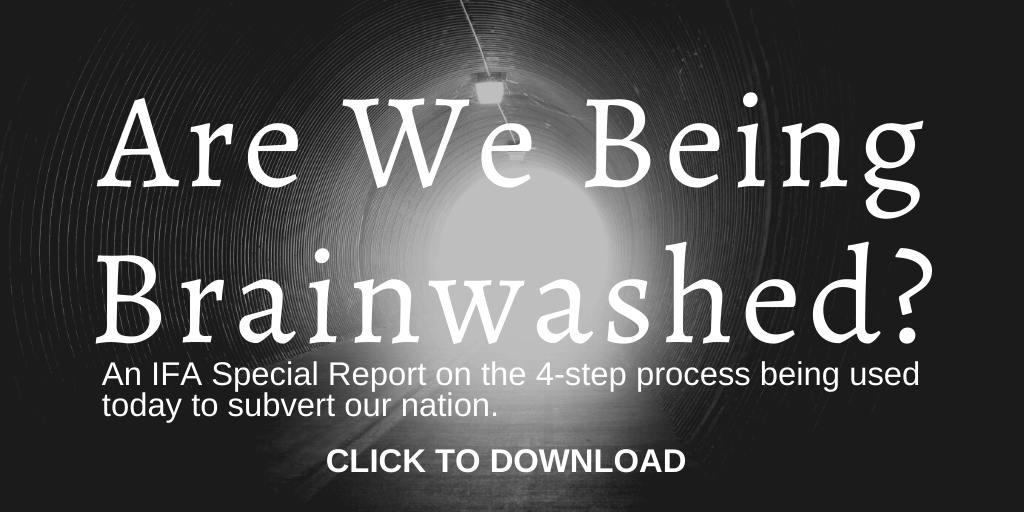 I had no idea.
I had no idea about gender fluidity–that a person's concept of gender could move back and forth between male and female.
I had no idea that a person could identify as NEITHER male nor female.
I had no idea about the phrase "sex assigned a birth."
I had no idea that a person must experiment sexually to determine what they like best.
I had no idea that I would have a friend whose nine-year old son would be asked by a boy to be his boyfriend.
I had no idea. I simply did not have the capacity to imagine the impact of the legalization of same-sex marriage would have on our nation.
Fast forward five years to this week when, once again, the Supreme Court of our nation ruled on sex in one decision based three separate court cases; Bostock v. Clayton County, Georgia is the lead. The Bostock ruling involves the question of what is employment discrimination on the basis of "sex," as prohibited by Title VII. The term "sex" was determined to include: anatomy, behavior, gender identity, and attraction. Now all these things are within the broadest definition of "sex," at the core of a "protected class" legally requiring a governmentally prescribed treatment.
Here is an explanation of discrimination written by Justice Neil Gorsuch – more on him in a minute – in the majority opinion: An employer who fires an individual for being homosexual or transgender fires that person for traits or actions it would not have questioned in members of a different sex. In other words: because a woman wears dresses to work, you can't discriminate against a man who wears dresses to work.
Please read that paragraph over. Let that sink in. This is a  twisted rationale that legally protects the idea that there is no difference between male and female in the work place. It's not that everyone is equal, this ruling really declares everyone is the SAME. The God given – beautiful – distinction between male and female was blurred even before this ruling, with male athletes competing in female competitions, and men using female bathrooms, and more. Allowing women to wear dresses is "some" form of equality, but it is not the same as when men wear them, because men and women are NOT the same. This ruling treats everyone the same and calls it equality.
Obergefell redefined God's definition of marriage. Bostock declares God's differences between men and women do not exist.
The lines are no longer blurred. This ruling clarified the issue, we are all to be treated EQUAL because we are all the SAME.
I have no idea how this might impact our nation. But I do know the heart of God is grieving.
Just as I couldn't imagine the societal, cultural, and national impact of Obergefell, which legally impacted only those 20% of same-sex couples who choose marriage (by the way, this is 20% -marriages – of the 5% – same sex attraction – of our population equals only three million people), I cannot imagine the widespread impact of this decision that has the potential to impact most employers and employees in the U.S. workforce – 157,000,000.
Justice Samuel Alito in his lengthy dissent describes this decision as "legislation," "breathtaking," and a "pirate ship." He lists seven areas of potential impact, all of which guarantee the court system will be mired in cases for years to come based upon this ruling and the push for the Progressive agenda. The seven areas he lists are:
Bathrooms and locker rooms opening to anybody
Men competing in woman's sports
Assigning men and women together in universities
Employees of faith-based organizations living in conflict with beliefs
Health care requiring to pay for gender reassignment surgery
Legal suits brought against employers who use incorrect pronouns
The use of the Constitution to further application of the broadest definition of sex
One of the MOST distressing aspects of this decision is that one of the new "conservative" justices, Neil Gorsuch, wrote the majority opinion, including: "…few in 1964 would have expected [the Civil Rights Act of 1964] to apply to discrimination against homosexual and transgender persons. But legislative history has no bearing here." In other words, we can take previous law and apply it to circumstances that were never intended. This topic is broader than this article, but the promise that Justice Gorsuch would interpret the Constitution as the Founders intended just crashed on the rocky shore line of hope. Where does this stop?  The hope that Justice Gorsuch would defend the biblical values of our Founding Fathers as written into the Constitution are gone. What a sucker punch!
We all know the impact of Roe v. Wade. Sixty million lives exterminated.
We now know the impact of Obergefell. Cultural changes everywhere we look.
Lord, save us from the unimaginable effects of Bostock. Forgive us. We have no idea what this decision will mean to our nation as it releases unimaginable evil. Turn this decision back. We have no other saving grace but You.