WORD FROM AN IFA INTERCESSOR – ARE YOU HEARING THE SAME?
From IFA Staff
|
April 7, 2020
WORD FROM AN IFA INTERCESSOR – ARE YOU HEARING THE SAME?
From IFA Staff
|
April 7, 2020
I Prayed
have prayed
We at IFA are hearing more and more about the importance of putting our spiritual armor on in these times.  Not a day goes by that one of our staff doesn't get an email or call about this prompting.  We shared the story of how an intercessor who had been called by one of our staff members had a word about making sure we were putting on the armor of God.  Dave Kubal shared about that on the April First Friday prayer call–watch it here–the word is at the very end of the prayer time.  We bring to you more on this, as we continue to get confirmation on the importance of this message.
We are hearing it from colleagues, it is popping up in devotions, and it is being shared online. I think God wants to tell us something, intercessors!  Here is a word that we received over the weekend from some of our IFA intercessors, Roy and Betsy, from North Carolina.  I will let the word Roy shared speak for itself…
View Comments (37)
Thank you and the IFA staff for your service for the kingdom, our nation, and our communities.
I feel that your sharing of the word on putting on our armor and collaborating with the Lord's hosts may have already borne fruit.
Typically, I wake up in the night (1 AM-4 AM), check-in with the Lord, and work with Him on anything that He directs me to work on.  Shortly after 1 AM last night, I woke up and was promptly drawn into what seems to have been a national-level spiritual engagement.
I sensed that I was part of an advancing front of God's people WEARING THEIR ARMOR.  We would (in unison)  take a step, pause, and then take another step.  This pattern seemed odd to me until I discerned that we were moving in unison with Jesus' breathing in the throne room.  As He exhaled, the Spirit would come upon us, and we would step forward (John 20:21-22) and then wait for the next Breath.
Soon, it was apparent that we were approaching a place.  The place was the White House.  Additionally, there were advancing fronts of God's people from every side, all IN THEIR ARMOR, converging upon the White House.  Soon, we formed a wall around the White House.  The heavenly hosts were engaging in battle with demons around the White House with us as their rear-guard and a shield for them.
The battle continued.  Then, what appeared to be the point of a pike impaled [what appeared to be] the chief principality; I saw that the handle of the pike was in the Lord's Hand in heaven.  The opposition began to weaken.  I heard:
"The demon over the White House has been mortally wounded.  It was take-time for its power to be completely gone…to 'bleed out'."
I sensed that the demon was either a spirit of criticalness or connected with such a spirit; also, it seemed to have "taken occupancy" during [a previous] administration.  Afterward, the battle started moving to the extraction of spirits from the White House locality and to "mop-up".
The images then shifted to President Trump.  He was in a room with a closed door.  Jesus came to the door and knocked (Revelation 3:20).  President Trump eagerly welcomed Jesus in.  Jesus entered in, laid His Hands on President Trump, and prayed for him.  As President Trump looked up at Jesus, Jesus increased in His size, His power, and His glory in President Trump's eyes.
I suspect that what you shared yesterday was an important element in this engagement.  The occurrence seemed "real-time" but I cannot be sure of that.
In general, what you shared from Ephesians 6:10 is straight from scripture.  Typically, I will not get up in the morning without first putting on the armor.  Life is too risky to do otherwise!  Betsy put on her armor before she went to bed last night.
The dynamic of interacting with angels in battle has been impressed upon me, particularly since last September.  I was helping with the prayer coverage for an event.  There was much spiritual opposition to stand against.  It definitely seemed that, as I stood in faith on God's Word, the angels strengthen in their fight against the demonic.
Intercessors, will you join us in daily putting on the armor of God as scripture tells us to?
Many of you have been doing this, but we need to be deliberate in this time.
Share what you have been praying about, hearing from God, on this.  Have you also been impressed to put on the armor of God and get suited up for battle?  Share below.
Partner with Us
Intercessors for America is the trusted resource for millions of people across the United States committed to praying for our nation. If you have benefited from IFA's resources and community, please consider joining us as a monthly support partner. As a 501(c)3 organization, it's through your support that all this possible.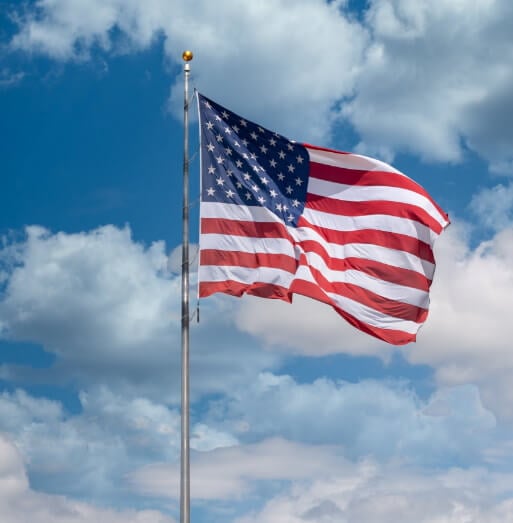 Become a Monthly Partner