Will the U.S. Adopt China's Social Credit System?
From The Epoch Times
|
February 17, 2022
Will the U.S. Adopt China's Social Credit System?
From The Epoch Times
|
February 17, 2022
I Prayed
have prayed
Lord, we pray for our leaders, that they would stand against censorship and totalitarianism.
From The Epoch Times: Big tech companies are doing the bidding of the U.S. government in actions that mirror China's social credit system, and Americans must recognize what's happening and take action, according to Kara Frederick, a former Facebook intel analyst and a research fellow at the conservative Heritage Foundation.
Frederick recently authored a Heritage Foundation report titled, "Combating Big Tech's Totalitarianism: A Road Map," which details how Big Tech has wielded its power to censor Americans. The report proposes a range of actions Americans can take to counter the situation…
View Comments (1)
It's not the first time Psaki told big tech companies what to do, Frederick noted. In July 2021, Psaki and Surgeon General Vivek Murthy at a press conference urged social media companies to combat what the Biden administration called "health misinformation." At the time, Psaki singled out 12 people whom she said were "producing 65 percent of anti-vaccine misinformation on social media platforms…"
In January, President Joe Biden said he was making a "special appeal" to social media companies and media to "deal with misinformation and disinformation," and in early February, Secretary of Homeland Security Alejandro Mayorkas had issued a terrorism advisory not just against so-called misinformation about COVID-19, but also in the context of election integrity and election security, Frederick also noted.
"This is becoming pervasive and big tech companies are the willing agents for the government to have really a heavy hand on the American people," Frederick said.
"So absolutely, this is a coming totalitarianism, these practices are, frankly, mirroring that of what China does in the social credit system," she continued. "You have to remember that [it] started with private companies as well and specific provinces in the financial sector…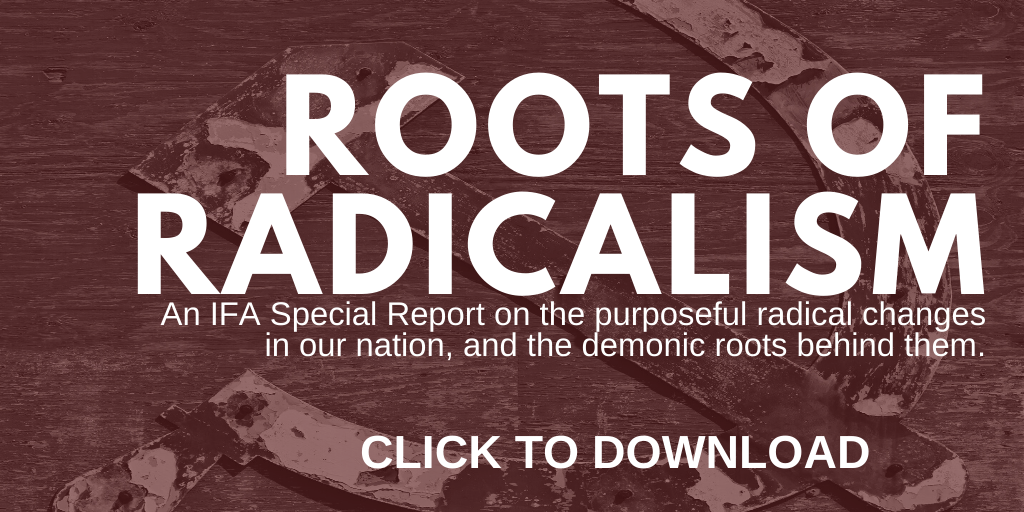 In the interview, Frederick explores how tech companies have repurposed certain tools that were originally meant to be used to combat national security threats, to now quash dissenting viewpoints, or anything the U.S. government calls "misinformation," "disinformation," and "mal-information."
"I believe that there are genuine problems on these platforms, right? Human trafficking, advertisements for drug cartels … child sexual abuse, material, child exploitation and pornography, and real foreign Islamic terrorist content. Those are real issues, not to mention state-linked influence operations, where you have bots that are farmed out to patriotic citizens by the CCP, the Chinese Communist Party, to spew bile all over the internet or cheerlead for the CCP. … So it's very important that we do have people within these companies working on that…"
"You hear an argument these days that big tech companies are, 'the bulwark against Chinese aggression, they're gonna help us win the race against China,'—not if [Amazon founder] Jeff Bezos is working with a CCP propaganda arm, not if [Apple CEO] Tim Cook is paying China with $275 billion to contribute to their development; not if Zoom is acquiescing to the directives from the CCP to get a human rights activist off of one of their calls. The list goes on and on and on."
Frederick said Congress needs to "be brave and say absolutely not" to stop companies from working against American interests.
"Companies need to recover what it means to be American companies again," Frederick continued. "Congress can help them do it. Civil society can help them do it. State legislators and attorney generals can help them do it. … We all have responsibilities here, but it really starts in here with all of us."
How are you praying for tech companies? Share in the comments!
(Excerpt from The Epoch Times. Photo Credit: Getty Images)
Partner with Us
Intercessors for America is the trusted resource for millions of people across the United States committed to praying for our nation. If you have benefited from IFA's resources and community, please consider joining us as a monthly support partner. As a 501(c)3 organization, it's through your support that all this possible.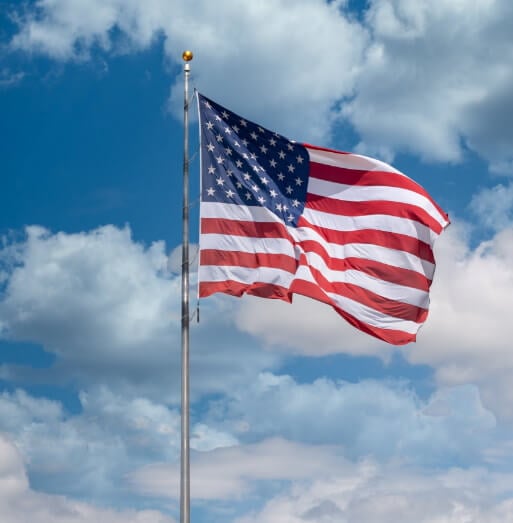 Become a Monthly Partner
You can post a prayer to share with others.
Mollie G
February 18, 2022, 6:40 am
Lord, we pray for our leaders, that they would stand against censorship and totalitarianism.
Ellen H
February 17, 2022, 9:46 am
Lord, we pray for our leaders, that they would stand against censorship and totalitarianism. Lord, please bring legislation to break up the power these companies now hold. We in America have lost our moral moorings. We are giving into idols, money, power. Our children should be taught to be kind, to think of others, etc. Bullying is a giant problem. Respect is not required. This is a problem because, well You love each and everyone of them and died for them! This has translated into big tech monopolies, we are not abhorred at supporting Amazon. We continue to support these various corporations that are hurting us. A lot of it is because there are not a lot of options - hence monopolies. Lord covict us of our own sins, purify Your people! We have access to great power through You. We can live above the worldliness while being in the world! Make it clear to us. Thank You Father, that You are in control and care so much more than we can think, ask or even imagine! Continue to break our hearts for what breaks Yours! In the precious name of Jesus, I ask.