Why You Should Pray for Your Local Sheriff
Mavourene Robinson, IFA Contributing Writer
|
June 30, 2022
Why You Should Pray for Your Local Sheriff
Mavourene Robinson, IFA Contributing Writer
|
June 30, 2022
I Prayed
have prayed
LORD, we praise You for being our shield and our fortress. We ask that you give us perseverance to pursue godly knowledge today and every day, particularly as we become willing workers in the harvest field of government and education.
Analysis. Did you know there is only one constitutionally-empowered law enforcement officer? Sheriffs do not work for mayors, county executives, and governors. Established by the constitutions of every state, elected by the people, sheriffs are the highest-ranking law enforcement officer in every town, hamlet, and county.
During his appearance at the 1984 National Sheriffs' Association Convention, President Reagan said, "Thank you for standing up for this nation's dream of personal freedom under the rule of law. Thank you for standing against those who would transform that dream into a nightmare of wrongdoing and lawlessness. And thank you for your service to your communities, to your country, and to the cause of law and justice."
View Comments (21)
We just experienced years of  government-mandated lockdowns, forced school closings, shuttering of small businesses and other mandates against our 1st Amendment and 4th Amendment rights. If sheriffs fully understood and executed their authority, the Democrat-led tyranny we endured for two years might not have occurred.  As one county sheriff candidate stated, "The County Sheriff is the Chief Law Enforcement Officer. The County Sheriff is the one who stands between the Government and the people".
Unfortunately, our ignorance about the history, authority, role, and responsibility of the sheriff's offices in America has the potential to cause great and unnecessary turmoil in our communities in the coming days.
A wise warrior is better than a strong one, and a man of knowledge than one of strength. (Prv 24:5)
As I considered this passage in relation to what we are experiencing and what God would have us prepare for in the coming days, the reality is that people who have knowledge of and refuse to surrender their rights are ones against whom tyranny will not prevail.  I believe this to be true in the natural and even more so in the spiritual.  In The Art of War, Sun Tzu said, "The supreme art of war is to subdue the enemy without fighting."  How is one subdued without ever having resisted?  In part, by being ignorant of our authority, power, and our rights and obeying unlawful mandates and civil government edicts. We ensure their victories when we lack the knowledge to resist.

What I am about to say is a touchy, almost untouchable subject, but one that the Church must not hide from. I believe the mandates and gubernatorial edicts requiring masks and limiting our movement and commerce were not lawful.  They were the demands of man, unlawfully enacted. I believe the Church erroneously interpreted Romans 13:1-14 as justification to surrender both our God-given and our constitutionally-given rights.  God's people and many Americans capitulated without resistance.
Many lives, businesses, and homes could have been saved if sheriffs who were willing to say no to government overreach were in office.  During this election cycle, we have the opportunity to prayerfully consider the importance of our vote for sheriff. Let's consider with what party platforms the sheriff candidates align and how that will impact their actions on our behalf. Do they align with the party whose national platform has removed God and whose legislative agenda flies in the face of our Constitution?
Let's take the opportunity God is giving us during this election cycle to gain the knowledge necessary to make wise choices before we cast our votes.  To do otherwise may result in our submission to the enemy of our soul, without our ever having truly resisted.
(Find out more about how sheriffs may be crucial in the fight for election integrity–watch Pray with America's Leaders featuring Catherine Engelbrecht of True the Vote.)
Have you considered the importance of the office of  sheriff ? How are you led to pray? Share your thoughts and prayers below.
Mavourene Robinson is a homeschool mom, author, and intercessor. A former Senior Professional Human Resources, Mavourene began full-time ministry in 2014. A life-long learner about the intersections of faith with international relations and public policy, Mavourene is actively engaged in the areas of government, education, religion and domestic policy. *Mavourene Robinson is not endorsing a specific Sheriff candidate. Use of the candidate's website is for the sole intended purpose of sharing information about the role of the Sheriff. Photo Credit: Illumination Marketing on Unsplash.
Partner with Us
Intercessors for America is the trusted resource for millions of people across the United States committed to praying for our nation. If you have benefited from IFA's resources and community, please consider joining us as a monthly support partner. As a 501(c)3 organization, it's through your support that all this possible.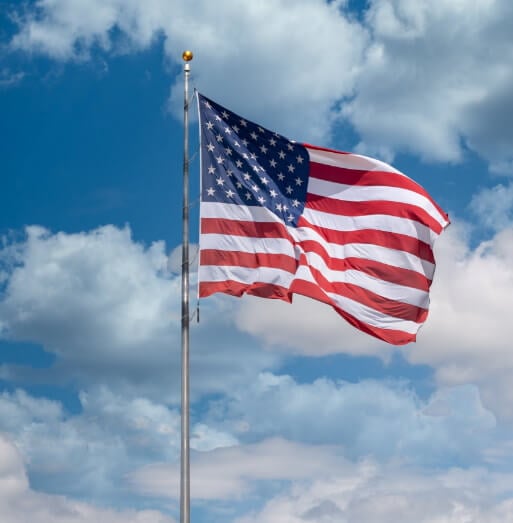 Become a Monthly Partner
You can post a prayer to share with others.
JANE B
June 30, 2022, 1:39 pm
Lord, we ask that you bless our constitutional sheriffs! We ask that you bless the work of the CSPOA.org (Constitutional Sheriffs and Police Officers Association) as they meet and work to preserve our right to vote and our Second Amendment rights. Please help us have the knowledge to vote for constitutional sheriffs as we exercise our right to vote. AMEN
christine s
June 30, 2022, 11:30 am
LORD, we praise You for being our shield and our fortress. We ask that You give us perseverance to pursue godly knowledge today and every day, particularly as we become willing workers in the harvest field of government and education.