Intercessor, Don't Lay Down Your Sword
Kim Potter, IFA Contributing Writer
|
June 30, 2022
Intercessor, Don't Lay Down Your Sword
Kim Potter, IFA Contributing Writer
|
June 30, 2022
I Prayed
have prayed
Father, we pray that You would give us the strength to keep fighting against abortion. Drive this sin out of every state, Lord.
The battle was won with the overturning of Roe v. Wade. Yes, the battle was won – but the war is not over. Far from it. "I have not yet begun to fight," John Paul Jones once said. We must take that same stand.
View Comments (30)
As intercessors, we have cried out to God daily for the overturning of Roe v. Wade. Yes, it is time to celebrate what the Lord has done. However, as I was reveling in this awesome breakthrough, the Lord reminded me of something a matriarch once whispered in my ear at a morning church service. As I stood there praying, she leaned forward and softly said, "When you feel you have the victory, do not lay down your sword." Those thirteen words have guided me through many victories over the years.
I hear this same word of warning from the Lord today for the Body of Christ. We have seen a victory – yet, amid celebrating we must not lay down our swords.
I think of David. The shouts and celebration from the soldiers must have been great when Goliath fell that day. However, David knew it was not over until he took off his head. Until he totally abolished his authority and threats. I'm feeling the same today. The enemy has been hit where it hurts. That is evident. However, we must press forward, while he is down, and remove his head completely. How do we do that?
The choice regarding abortion has been placed back in the hands of each state. The "right" to abortion hasn't been removed. It was only moved from a federal issue to the states. Thirteen states had "trigger laws" in place anticipating this day. Missouri was the first to completely abolish abortion. Others now greatly restrict it. States like California and New York, have worked to introduce new legislation which would greatly increase the availability of abortions up to the time of birth and after.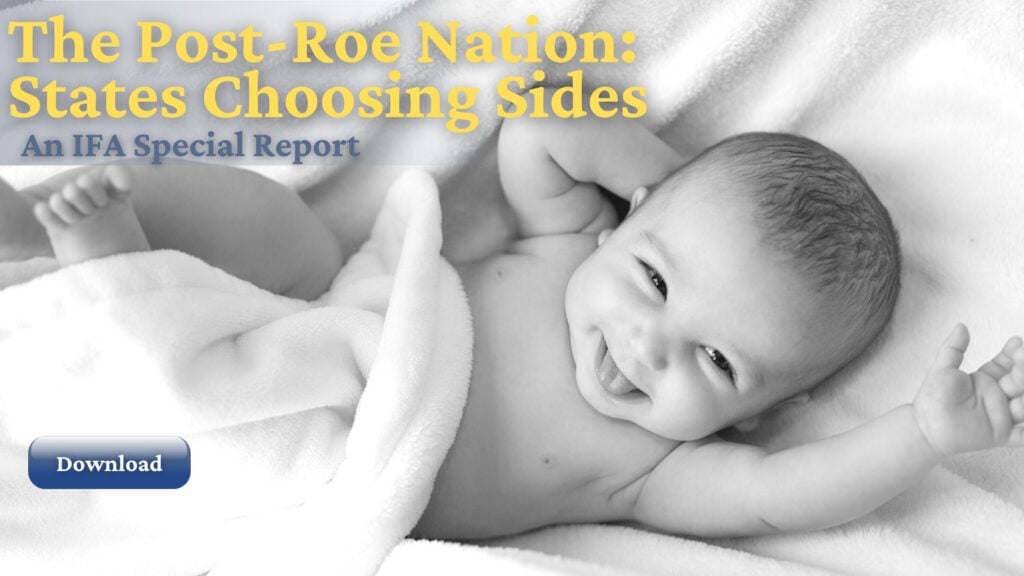 We must now hold our state leaders and politicians accountable to take courage and write legislation that will not just regulate this foul practice but abolish it.
I believe this is what it means to take off the head of the enemy. The curse brought by the right to abortion on demand has been on our nation for almost fifty years. Thank God it has been removed nationally. Now we must take each state back for God and thereby break this stronghold. We must have God's blessing upon our cities and states. Therefore, we must align with His Word. His Word is life, not death.
Let us remember as we celebrate this hard-won victory that we cannot lay down our swords, and we cannot decrease our prayers.
I am reminded of Nehemiah.
Those who built on the wall, and those who carried burdens, loaded themselves so that with one hand they worked at construction, and with the other held a weapon. Every one of the builders had his sword girded at his side as he built. And the one who sounded the trumpet was beside me. Then I said to the nobles, the rulers, and the rest of the people, "The work is great and extensive, and we are separated far from one another on the wall. Wherever you hear the sound of the trumpet, rally to us there. Our God will fight for us" (Nehemiah 4:17-20).
As these men rebuilt the wall, they pressed forward with a weapon in one hand and a tool for building in the other hand. We too are rebuilding our nation. We must do so with a weapon in one hand and tools for building in the other. And we must keep our ears tuned for the sound of the trumpet. When we hear that sound, we must rally together and pray. What is the sound of the trumpet? It may be a prayer alert from ifapray.org or some other source. Or it may be God prompting you to step aside and pray. Whatever it is, heed the sound and join other believers in unity to pray.
I see victory on the horizon, how about you? Let's not lay down our swords. Keep fighting. Continue building. Don't decrease your prayer time. Let's press in until not only is the battle won – but the entire war.
How are you fighting against abortion? Share this article to continue others to keep fighting!
Author Kim Potter is a writer and the founder of A New Thing Ministries, which sends a daily teaching to thousands of people all around the world. Her articles have appeared on The Elijah List, Charisma, Spirit Fuel and iBelieve.com. Kim's message is one of hope. She speaks to the heart of those who have grown discouraged or disappointed by the circumstances of life, imparting hope. To receive her daily inspirational writings, go to www.anewthingministries.com. Photo Credit: Canva.
Partner with Us
Intercessors for America is the trusted resource for millions of people across the United States committed to praying for our nation. If you have benefited from IFA's resources and community, please consider joining us as a monthly support partner. As a 501(c)3 organization, it's through your support that all this possible.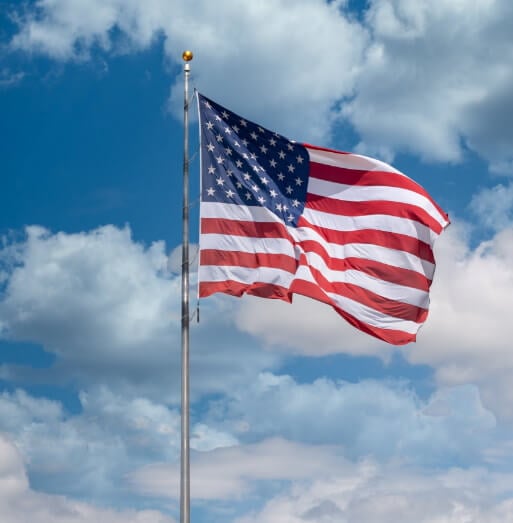 Become a Monthly Partner
You can post a prayer to share with others.
Zoe E
June 30, 2022, 11:48 pm
Please pray for the change in hearts and minds that will protect the unborn and also result in people taking responsibility for their actions and acting accordingly. Father, we pray that You would give us the strength to keep fighting against abortion. Drive this sin out of every state, Lord.
christine s
June 30, 2022, 11:29 am
Lord Jesus Christ You said we can do all things through You who strengthen us, we depend on You to give us power over the enemy and strength to persevere in prayer, according to Matthew 6:6 as You told us to go into our closet (room) and shut the door and pray to our Father, Who sees in secret, and our Father, Who sees in secret, will reward us openly. Thank You for this promise and guarantee!