A Word for the Post-Roe Generation
From Give Him 15
|
June 29, 2022
A Word for the Post-Roe Generation
From Give Him 15
|
June 29, 2022
I Prayed
have prayed
Father, we thank You for the overturn of Roe. As this debate moves to the states, we pray that You would change the hearts of those who love abortion, Lord. Give us the strength and wisdom to help protect the unborn.
Now that abortion has been eliminated at the federal level, we must go forth as agents of righteousness and fight for life in the states.
From Give Him 15. America changed on Friday [June 24, 2022].
View Comments (3)
Some of us are ecstatic; others are angry….
I have been very vocal about where I stand on abortion, as well as the need for the church to be engaged in prayer, voting, and other activities in order to end this evil. The Dobbs ruling did NOT end abortion in America – it simply sends the decision back to the states and, therefore, the people – but it was a GREAT victory. It ended "Hamon's" evil decree. (see Esther 3)
Responsibility for sins and the reaping they produce occurs not only on a personal level, but also corporately. "Righteousness exalts a nation, But sin is a disgrace to any people," (Proverbs 14:34). In scripture, judgments for sin occurred in the lives of individuals, but also in nations. Israel was judged several times for their corporate turning away from God. The book of Judges gives multiple examples of this taking place….
Since the 1990s, I have been saying the "strong man" over America (see Matthew 12:29), Baal, lives at the Supreme Court. I've stated that they have opened the door for more evil to flow into America than any other group or authority. The evil and destruction their decisions have created are, quite literally, immeasurable. Not only have these rulings resulted in tens of millions of murders, but also of a consequent culture of death in America. Add to this other rulings that reject God's (and the Scripture's) influence, break His laws and redefine His covenants (marriage) – and the devastation has been unfathomable….
The election of Donald Trump caused a major shift and breakthrough in this regard. He appointed 3 conservative, Constitutionalist, pro-life Justices. The result: with the Supreme Court's reversal of Roe, a law/decree that brought devastating judgments on us as a nation has been canceled. This will now allow national cleansing to occur and permit the fruit of righteousness to flow down on our nation, at least in this regard. America's most egregious sin – this national law/decree legalizing the murder of babies – has been reversed and our covenant with death has been broken (see Isaiah 28:18)….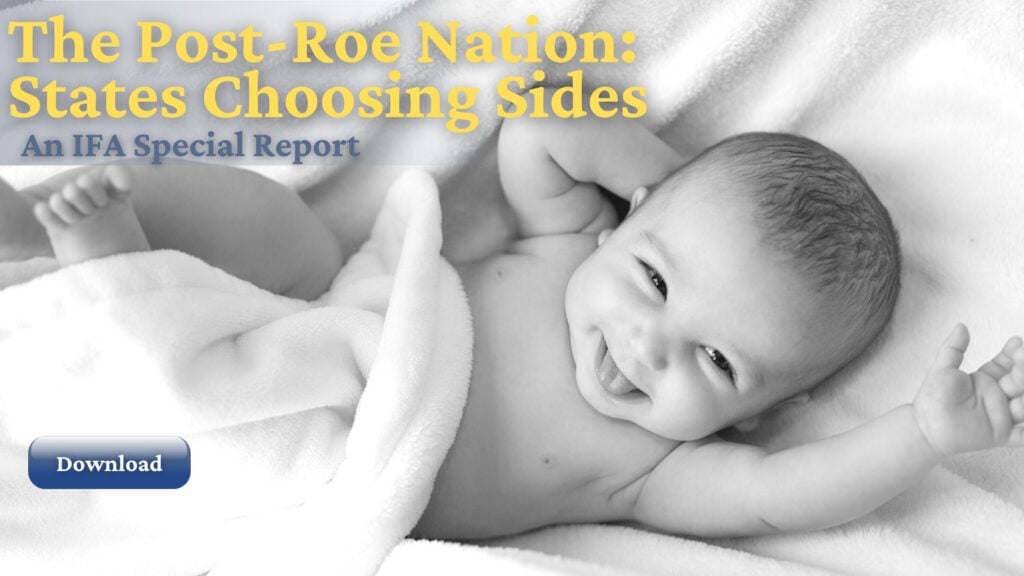 Also, I believe the Lord recently spoke to me that the ending of Roe will now allow Him to deal with states on an individual basis rather than the entire nation. The states that stand for life will experience blessing; those whose leaders harden their hearts will not. HOWEVER, I also believe I heard Him say that the people who stand for life in pro-abortion states can be covered, protected, and blessed.
And I believe I heard one more thing: as an individual state's cup of iniquity becomes full (Genesis 15:16), He will begin judging and removing those in its government who make the evil laws. God wants to redeem people, not judge them. He can judge the wicked while blessing the righteous. He can send revival to a state while removing deterrents, including people. The judgment of evil leaders and systems will be salvation and blessing to many people. We must pray for this to occur in states whose governments are now pro-death.
So, my praying friend, while Goliath's head was indeed cut off, we must persist and not grow weary until abortion in America is only in our history books.
Pray with me:
Father, thank You for hearing our prayers and enabling America to reverse the evil, evil decree of Roe. We know it is not the end of the journey. We realize that millions of hearts will have to change through the coming awakening, causing a reformation of laws and actions, in order to see this shedding of innocent blood stop. We are praying toward this end and we know we are praying Your will. But for this incredible breakthrough, the reversing of Haman's evil decree, we thank You.
We pray that the cleansing from this sin will cause a heightened level of revelation, opening the eyes of people to the evil of abortion. We pray that it will cause the hold of the spirit of death to be broken off of our nation, resulting in fewer murders and suicides. We pray that as the cups of iniquity continue to fill for unrighteous government officials, You will remove them from their positions and free the people from their unrighteous rule. Send revival to liberal, leftist strongholds!
And we pray that the minds of the young generation of Americans – those who have been indoctrinated by ungodly educators and leaders – would be freed supernaturally fast through the coming revival. This generation is destined to experience and participate in the greatest revival in history. We pray now for their liberation and the shift of their paradigms to come quickly. Save and deliver them, we pray, in the mighty name of Jesus!
Our decree:
We declare, with grateful hearts, that we are "the Post-Roe Generation."
How are you praying for an end to abortion in ever state? Share your thoughts and prayers below.
(Excerpt from Give Him 15. Photo Credit: Getty Images)
Partner with Us
Intercessors for America is the trusted resource for millions of people across the United States committed to praying for our nation. If you have benefited from IFA's resources and community, please consider joining us as a monthly support partner. As a 501(c)3 organization, it's through your support that all this possible.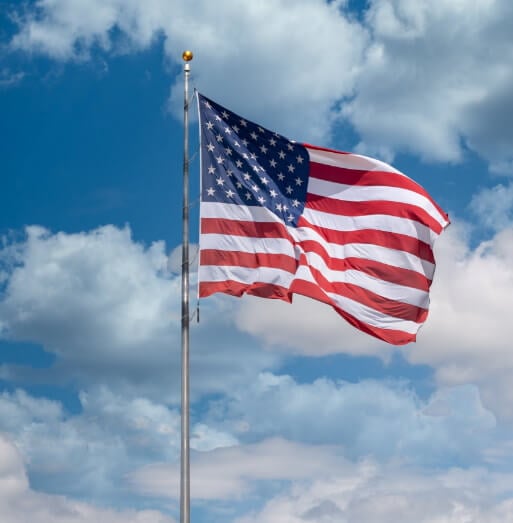 Become a Monthly Partner
You can post a prayer to share with others.
Alan V
June 30, 2022, 7:49 am
Father, we thank You for the overturn of Roe. As this debate moves to the states, we pray that You would change the hearts of those who love abortion, Lord. Give us the strength and wisdom to help protect the unborn. Give us the love to witness to those on the other side.