Why the Whole Nation Is Paying Attention to One Woman
Casey Harper, IFA Contributing Writer
|
October 15, 2022
Why the Whole Nation Is Paying Attention to One Woman
Casey Harper, IFA Contributing Writer
|
October 15, 2022
I Prayed
have prayed
Lord, help us rise to the need of the hour. Teach us to bravely use our voices to love the light and defy the darkness.
Analysis. A California mom recently went viral for speaking out against her kids' school, which was hosting a "family friendly" Halloween drag show. 
One woman speaks at one meeting — and the whole nation is paying attention.
View Comments (20)
She stood up, but what about you? 
I believe this woman is a template for how the Body of Christ can rise up nationwide.
God's Response to Wicked Nations
Let me ask you another question: When God wanted to deal with the corruption, the depravity, the crookedness of the nation of Israel, what did He do? He sent a prophet to speak His words to that nation. To put it another way: God's solution to a nation in need of reformation and revival is to release His Words through His people.
You could be one of those people.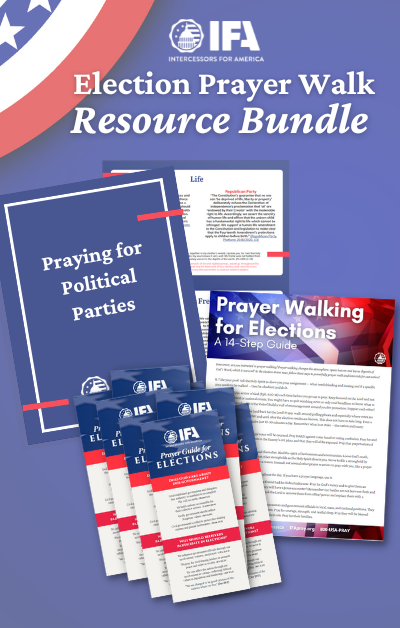 What if the thousands of people who read this article all began speaking at school boards or writing op-eds and letters to the editor for our local newspapers? What if you started your own weekly column just like this one? Maybe you could launch your own blog and watch it go viral. What if you started up a pro-parents organization and began speaking or writing accordingly?
If we all did this, it could change the nation.
When we speak God's truth with His power and His love, we know that we are in His will. Lord, give us boldness and fearlessness to declare Your truth to a crooked and depraved generation.
Will we be the ones who were silent while our kids were forced into transgender surgeries?
Will we be the generation that was silent while our American freedoms disappeared?
Will we be the Christians who remained silent as persecution took out our brothers and sisters?
One more thing to remember: The prophets faced persecution and death from those they were sent to help. Are you ready to be persecuted for the truth? The time is coming — and is in fact already here — when you must decide whether you will shout the truth from the mountaintops, or hide in fear as our nation is stolen away.
Don't hide. Stand up for what you believe in. You have a right, and a duty, to speak and write the truth. 
I, for one, have seen firsthand the power that the written word can have: I'm a writer in Washington, D.C. My articles have impacted legislation, exposed darkness, and influenced influencers. In a similar way, the parents in the videos at the end of this article demonstrate the power of the spoken word.
You can do this too. In fact, you may be able to do more than I or they have done. But you will never know unless you try. 
Rise up and speak out. Rise up and write. 
With this in mind, let us pray:
-Father, raise up an army of speakers and writers who will release Your truth into the nation. Give them skill, courage, and passion to speak and write Your truth.
-Father, open doors for Your people to speak at meetings and events, as well as write in newspapers, blogs, magazines, and more.
-Lord, strengthen and purify the speakers and writers You have already raised up. Let Your people have a prophetic anointing to release Your word as our nation chooses between life and death in this hour. 
Verses to press into as you pray on this issue:
My heart is stirred by a noble theme as I recite my verses for the king; my tongue is the pen of a skillful writer (Psalm 45:1 NIV).
Then the LORD replied: "Write down the revelation and make it plain on tablets so that a herald may run with it" (Habakkuk 2:2 NIV).
Below are two examples of parents standing up for what's right. Will you stand up?
We're done mincing words.

While we have a culture that has a huge problem with child porn and with sex trafficking, Encinitas Union School District in CA, made the decision to feature an event to sexualize young children.

We will call it exactly what it is🔥 pic.twitter.com/s4fKgC0NIR

— rooted.wings (@BrittRooted) October 12, 2022
This is 💯 percent on the money! pic.twitter.com/8yBgbf7qyA

— John Stubbins (@JohnMStubbins) October 12, 2022
Will you pray that God would show you how to use your words to make a difference?
Casey Harper is a writer in the Washington, D.C., area who covers national politics. He has worked for The Daily Caller, The Hill, and Sinclair Broadcast Group. Casey's work has appeared also on Fox News and Fox Business, and in Washington Examiner and USA Today. He is a graduate of Hillsdale College. Follow him on Twitter: @CaseyHarper33. Photo Credit: Getty Images.
Partner with Us
Intercessors for America is the trusted resource for millions of people across the United States committed to praying for our nation. If you have benefited from IFA's resources and community, please consider joining us as a monthly support partner. As a 501(c)3 organization, it's through your support that all this possible.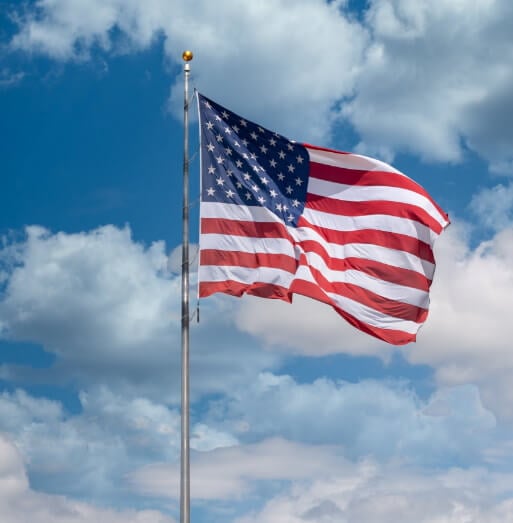 Become a Monthly Partner
You can post a prayer to share with others.
Wanakee M B
October 21, 2022, 10:25 am
Lord you are in complete control. You use your people to affect change in this realm. The cycle of evil to good will be complete in Jesus name Amen
Christine S
October 15, 2022, 7:47 pm
Lord, help us rise to the need of the hour. Teach us to bravely use our voices to love the light and defy the darkness.
Bridget B
October 15, 2022, 7:45 am
Your will be done, Lord. May the Holy Spirit have a free hand in the Body of Christ. Amen and amen.
Alan V
October 15, 2022, 6:18 am
Lord, help us rise to the need of the hour. Teach us to bravely use our voices to love the light and defy the darkness. Praise You for the remnant You are sending forth to spread Your words into people. That is the solution!