Why Joy Matters
Rich Swingle, IFA Contributing Writer
|
January 10, 2023
Why Joy Matters
Rich Swingle, IFA Contributing Writer
|
January 10, 2023
I Prayed
have prayed
Lord, during these dark times show us how You want to be our joy! May we be unstoppable in our assigned intercession.
Fred Defoy is looking for "joy exemplars." While working with Christian ministers, he happened to notice that those who wanted to quit the work of ministry were those who had lost their joy.
View Comments (18)
Defoy grew up in France but worked on a graduate degree in the U.S., at Wheaton College, focusing on the study of vocation. He returned to France, working as a coach in the business world and partnering with church planters. He worked at a retreat center for two years, ministering to ministers — missionaries, pastors, and Christian leaders of various types and callings. During the interview you can view below, Defoy said:
I was realizing that if they could be stopped in their vocation … they would lose their vision, their motivation, their connection to God and others, and even their joy. … And the question was: How can we help? … God's people continue to do God's work, even when it's hard. Because when it's hard and challenging, where sometimes God sends us in areas filled with darkness, and when … we are not prepared, [we] can lose our joy, our connectedness in our vocation, and our potential is neutralized. And so the thing that was in my heart was how to help God's people continue to do what they have been doing … until the end, without being disconnected, and without losing their joy, and without losing capacity to use their gifts.
Back to School for Studies in Joy
These observations brought Defoy back to the U.S. and back to school, to work on a Master of Research degree in psychology, at Fuller Theological Seminary. While digging more deeply into the subject of joy, he observed the following:
There was really almost nothing on the theological side and psychological side, almost no studies on joy by itself … joy as an object of study. And the more I was digging into it, the more I saw that joy is actually not a basic emotion, but a complex one. And that's how, by digging more and more, I saw that it was crucial.
 At Fuller, Defoy worked for three years to co-write a document with Dr. Pamela King. That paper, published in the Journal of Psychology & Theology, is titled Joy As a Virtue: The Means and Ends of Joy. He and King developed a theological and psychological foundation on ways to understand joy. He believes the stakes are high:
What I realized is that — seeing what's happening in the world, and all the elements that are disconnecting and plaguing … people and their well-being and their own vocation — I saw that joy has really a potential to have an impact on … mental health. It can really prevent mental disorder, because the neurological system joy activates is really the one that counters the one that builds up stress, like the survival mode. [Joy] can also facilitate learning. It can promote and allow collective intelligence, like within a team, by building up relationships, and it can free people's vocation. So, when there are people joyfully connected to themselves, to God, and to others, they are really unstoppable … against all odds, even against persecution. … Christ … has died for this … for a joyful reconnection being possible, so that we can fully embrace what we have been created to be. … So this is really … not optional, I think. … We're connected to the Vine. His life in us creates some extra joy, and this is actually our fuel and engine. I think this is good news, and we don't have to go for less. This is really what is ours, and actually … our ministry is to have God's people reappropriate what is theirs … joy, connection, and vocation.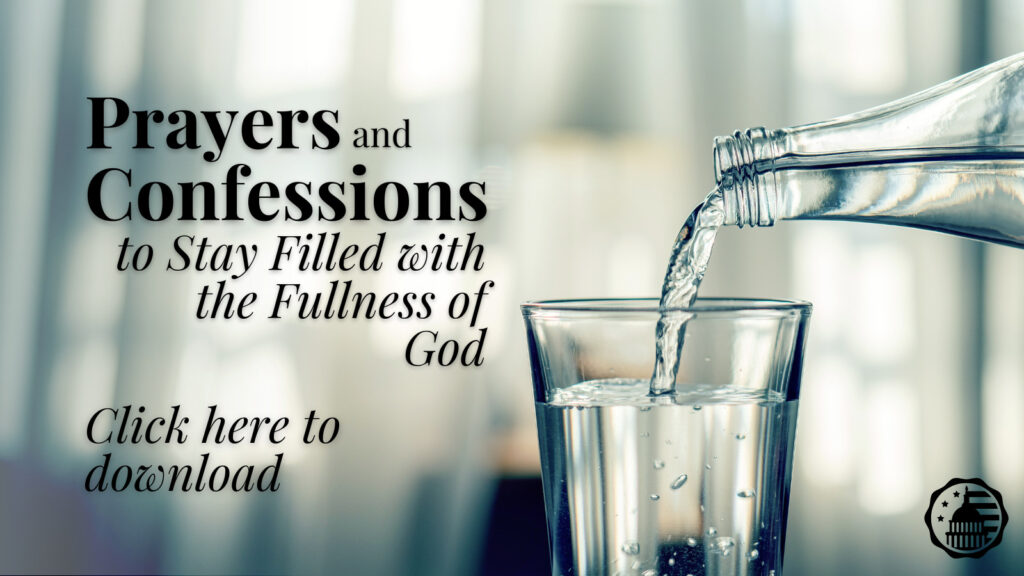 Testing the Theory of Joy
Now I would like to test this theory, so the core of the research is to find what I call "joy exemplars." So those people have been identified as people with a higher level of joy. And the research is to understand what is causing joy in their brain so that it evokes the joy reaction. … I offer them [a] free personality assessment … and at the same time we have … an eye on things about joy.
I met Defoy while working with his wife, Johanna, on the film Washington's Armor, and she recommended me to her husband as a joy exemplar!
I took the personality assessment, Intelli7, and met with Defoy via video conference. He walked me through the 35 pages of results, talking about joy. We identified my "joy protocol," or "equation of joy" (the core message that activates my joy), this way: "I'm joyful, because I know God's power is always available to me, because God is for me."
Said Defoy:
The key thing is that joy is activated when there is a powerful message that we internalize, and that becomes at the core of identity. [One person] I've interviewed … had a level of joy at 10, on a scale from 1 to 10. And from a scale of variation, it was 1, so it means that her joy was at 10 and never varies. It remains at 10 all the time. And so, her message was, "I'm joyful because I know God is most glorified and pleased when I'm just who I am in Him." And this proves that there is an identity element, there is a belief about who we are, that actually can make joy a part of our normal life.
Joyce Swingle, my wife and fellow IFA contributing writer, makes a biblical observation of her own about this: "These equations of joy actually constitute standing in agreement with the Word."
The Need for a 'Center for Joy and Vocation'
Defoy wants to put what he's learning about joy into practice in what he wants to call a Center for Joy and Vocation. He said:
When I saw what was involved in connection and disconnection in vocation and joy, I saw the power of systems … [to] neutralize people's potential. And even when I try to strengthen people's capacity for connection and joy and vocation, the power of the system was just too strong. … So that's how we got the realization we need the space where we can cultivate a culture of joy and connectedness.
He emphasized that helping people find joy is not the end goal, but rather to stir up joy in order to help us accomplish what we were created to do.
Now I know that we have the elements to build the place where we can push all the buttons that we know of for people to discern their equation of joy … and then use it, and in a place where people can stay for one to three weeks. I've seen when I do coaching or soul-care with people, sometimes people need to go out of their own system. Like the example of the lady that I mentioned earlier. She got how joy was reactivated. This allowed her to reconnect with God in a wonderful way, like never before, how depressive feelings just went away progressively … but also very quickly, but … her system was really antagonistic…very hostile. And it was very hard for her to strengthen her ground. … One of the first things to activate joy is to go through a kind of a detox of the toxic influences that are building up in our system and that anesthetize, actually, our capacity for joy.
Defoy envisions running the center with joy exemplars: … joyful and connected individuals that are just present to facilitate the way. We've gone through the hard way, working step after step, but we want to facilitate this way for others, by creating a whole system designed to help people being in the best condition to reconnect joyfully with God, themselves and others, and then go back to their place and shine.
Joyce and I are reading through My Daily Pursuit with IFA this year, and A.W. Tozer closes today's devotion with a prayer for joy: I want to be charmed and struck with wonder at the inconceivable elevation and magnitude and moral splendor of that One I call "our Father which art in heaven."
May we stand in agreement with the word and pray that today's heartsick society will find the joy of the Lord as our strength!
If you know of a joy exemplar (or even of someone lacking joy) who wants to take part in Defoy's study, please direct them to www.Frederic-Defoy.com/en/recherche.
Post your prayers below for a completion of the study and for establishment of the Center for Joy and Vocation.
Rich Swingle has taught and performed in 39 nations on six continents. Rich and his bride, Joyce Swingle, another contributing writer for IFA, now have 37 screen children. The Swingles live three blocks from Times Square. www.RichDrama.com. Photo Credit: Canva.
Partner with Us
Intercessors for America is the trusted resource for millions of people across the United States committed to praying for our nation. If you have benefited from IFA's resources and community, please consider joining us as a monthly support partner. As a 501(c)3 organization, it's through your support that all this possible.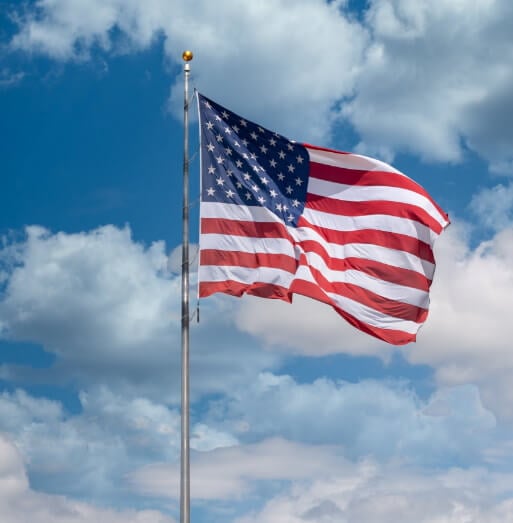 Become a Monthly Partner