Green Groups Fund Media Global-Warming Coverage
From Front Page Magazine
|
January 10, 2023
Green Groups Fund Media Global-Warming Coverage
From Front Page Magazine
|
January 10, 2023
I Prayed
have prayed
Expose the motivation and bias of the news outlets, God, and give us news that is honest, without a political agenda.
Climate-control organizations have directly funded the Associated Press. How many other news providers are thus bought? Let's pray that honesty and transparency would dominate the news, not political bias.
From Front Page Magazine. The Associated Press revealed last year that it had scored $8 million to promote claims of global warming. The AP impartially described this massive conflict of interest as an illustration of "how philanthropy has swiftly become an important new funding source for journalism".
View Comments (4)
"This far-reaching initiative will transform how we cover the climate story," its executive editor claimed. That is no doubt true. And an incredibly damaging admission.
The philanthropic quid-pro-quo saw five organizations fund the AP's dedicated team of "more than two dozen journalists" to cover "climate issues" that the wire service would then plant in papers around the country to terrify Americans into supporting 'green' taxes and subsidies.
The Associated Press did not bother to explain to its readers or the newspapers that run its stories why these organizations were impelled to throw millions at it except sheer benevolence.
Nor did it explain why they might be particularly interested in convincing Americans that the climate sky is falling and that our economy must be dismantled and 'greened': raising energy prices and putting millions out of work. The paragon service of journalism did not even bother explaining to its readers what one of the five, Quadrivium, was beyond a Latin word.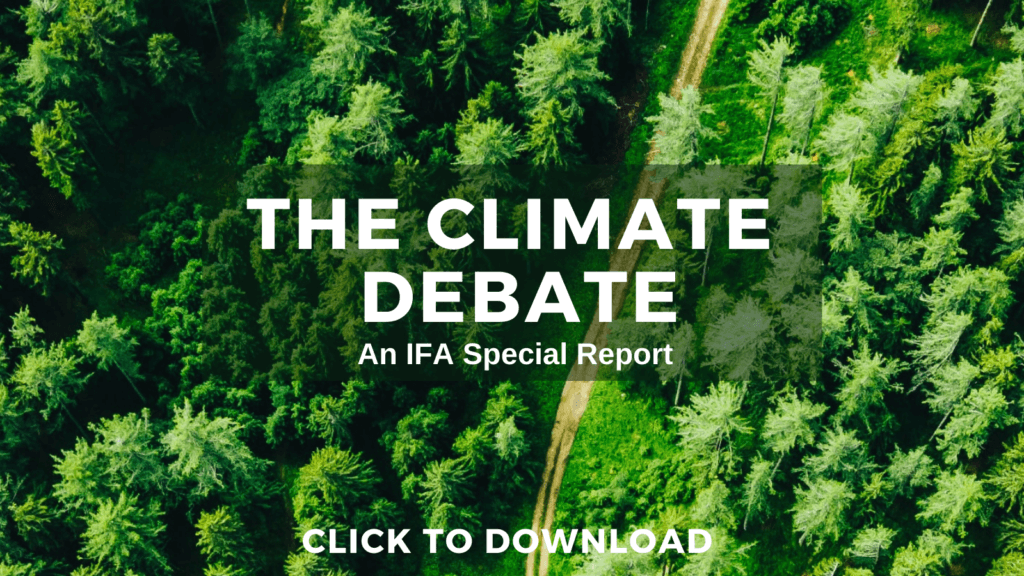 Quadrivium is the pet project of James Murdoch and his wife, the 'black sheep' of Clan Murdoch, who left the family business in a huff "due to disagreements over certain editorial content published by the Company's news outlets". Quadrivium seeks to reach "a majority of the public" to generate "urgent action" on the bipartisan passage of a US climate strategy."
The proposed template is the "carbon rebate plan" which would tax Americans through their carbon use and then promise to pay some of the money back to them. The plan comes from the Climate Leadership Council whose board includes Kathryn Murdoch: James's wife. …
Serious journalism would ask questions or at least mention some of this in passing. The AP instead acts as a mouthpiece without even enough lingering self-respect to disclose any of that. …
The Rockefeller Foundation, which is another of the Big 5 funding AP's climate propaganda, put $500 million into green energy abroad. The William and Flora Hewlett Foundation, another of the AP's climate [funders], has numerous climate initiatives, and these include the Climate Finance Fund. The Foundation refuses to invest in companies that drill for gas or oil.
The Howard Hughes Medical Institute, set up by the eccentric tycoon as a tax shelter, was quickly hijacked after his death. … Last year, HMMI announced a $2 billion investment to increase "diversity" in science. HMI appears to be a major investor in Kreido Biofuels,
And finally there's the fifth of the AP's big five climate funders: the Walton Family Foundation.
The foundation of the Walmart heirs has four board members. Lukas Walton, Sam Walton's grandson, also serves as its Environment Program Committee Chair. Lukas' $4 billion Builders Version organization directs 90% of its investments into ESG. S2G Ventures, its capital fund, declares that its mission is "investing in a humane and healthy planet." …
The AP is taking money from organizations heavily leveraged in green investments to promote the need for green investments. And it fails to disclose the financial interests that its funders have in promoting global warming hysteria.
The closest that it gets to addressing the inherent conflict of interest comes when Brian Carovillano, AP's vice president for grants, concedes that, "this is a mutually beneficial arrangement." …
The AP echoes Carovillano's insistence that the money comes "without strings attached; the funders have no influence on the stories that are done". Except that the whole point of the grant is for the service to produce stories on the topic that the funders are interested in. …
The next time you see an AP story about "climate change", you know who's paying for it. …
How are you praying for honesty and integrity in journalism? Share this article to keep people informed.
(Excerpt from Front Page Magazine. Photo Credit: Canva)
Partner with Us
Intercessors for America is the trusted resource for millions of people across the United States committed to praying for our nation. If you have benefited from IFA's resources and community, please consider joining us as a monthly support partner. As a 501(c)3 organization, it's through your support that all this possible.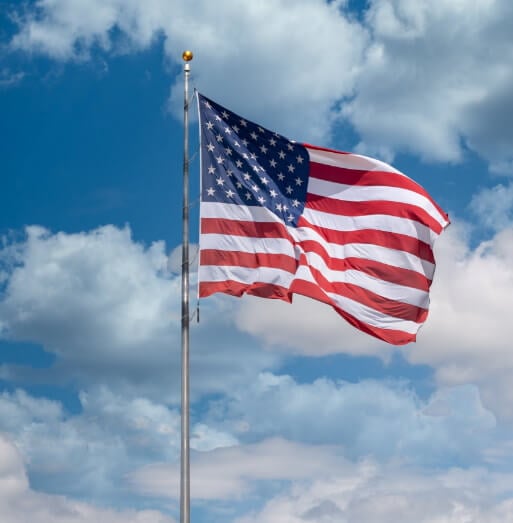 Become a Monthly Partner