Who's Who in Davos? It's Time to Name Names
Angela Rodriguez, IFA Contributing Writer
|
June 16, 2022
Who's Who in Davos? It's Time to Name Names
Angela Rodriguez, IFA Contributing Writer
|
June 16, 2022
I Prayed
have prayed
Lord Jesus, you have blessed our nation with a divinely inspired Constitution which our leaders are called to uphold. Please empower them to stand against the tide of tyranny that stems from self-appointed globalists who rebel against God's authority.
Analysis. Do you know where your legislators were when the elites of Davos were meeting from May 22-26, 2022? Were they on American soil fighting for your freedom, or were they in lockstep with the globalists of the World Economic Forum? Former U.S. representative and presidential candidate Michele Bachmann wants you to know not only who was there, but what was said. Recently, she appeared on a radio program hosted by Olive Tree Ministries titled, "It's not a Conspiracy," where she named names of not only government officials who attended, but the corporations, banks and industries who were invited guests at the meeting. Bachman stresses the importance of knowing exactly what went on at this event because the biggest goal is "to put the world on a plane to world government."
View Comments (38)
Ahead of the annual meeting, World Economic Forum founder and chairman Klaus Schwab spoke to journalists about the intentions of the WEF and its partners.
"The return of war, epidemics and the climate crisis, all those disruptive forces have derailed the global recovery…Those issues must be confronted in Davos, and the global food crisis in particular needs our immediate attention…In a world which is becoming more fragmented, more divided, and where many of the traditional multilateral organizations tend to become dysfunctional, or at least mistrustful, a global platform based on informal, trust-faced and action-oriented co-operation will be ever more relevant, more important than before."
Schwab also offered words of warning by saying:
"The atmosphere in which Davos takes place will be welcoming. But it is also of utmost seriousness…So, there's no place for the frivolous fringe that seeks to distract and divert attention…And I condemn it wholeheartedly, particularly of those who have nothing to do with the World Economic Forum community, and just come to Davos to hijack our brand."
Bachmann stressed that at this point in the game, many of us have figured out the devious, grand plan of Klaus and his team of stakeholders. It's one that includes a future which lacks freedom of speech, religion, and basic individual rights. It's a dystopia where capitalism, property ownership, and the freedom to make health decisions disappears faster than you can say tyranny.
Kentucky Senator Rand Paul echoed similar words about Klaus and the more than 2,600 elites who joined him in Davos. Fox News host Jesse Watters interviewed him on May 26, 2022 and began by commenting, "Believe it when I tell you, these people don't care about any of us. They're just a bunch of globalists hanging out and coming up with too many bad ideas."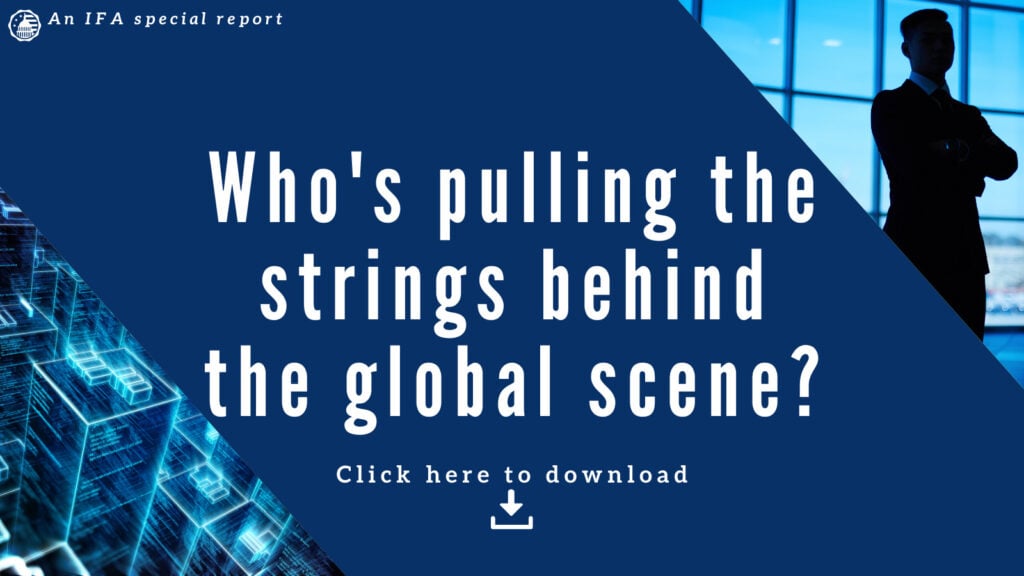 Rand Paul answered, "You know, if they really cared, they could have ridden with me. I was on a plane this morning. I was A category on Southwest Airlines…it wasn't a private jet, but they could have saved– when they're on a private jet, they're spending five times as much of a carbon footprint–so if they really cared about that, they could ride on commercial airlines, but they aren't–they are elitists. But the other real danger here that's even more dangerous than all their phony caring about the carbon footprint–the real danger is this…This would be a government–a world government where you don't get to vote on anybody. This is everybody's worst nightmare… Can you imagine the One World bureaucracy of all these elitists and their private jets that would rule our country and we wouldn't get to vote? So, I'm dead set against this. And they used to call people who talked about One World Government– they used to say, 'Oh, it's a conspiracy.' We would always say 'No, it's in their mission statement!' They say it at every meeting–that's what they're for. Lack of sovereignty means lack of freedom…it's completely antithetical to everything our country stands for."
There were many themes circulating in Davos such as: the war in Ukraine, Covid-19, climate change, carbon footprint tracking, digital currency, surveillance and overcoming capitalism. But in her interview  with Jan Markell on Understanding the Times (Olive Tree Ministries), Bachmann emphasizes that two main messages came out of the WEF meeting in Davos, as well as the World Health Organization Summit that happened the same week, which fit together like "hand and glove." First, they want complete global control over our lives. Second, they want global censorship. Big businesses will be used as the means for selling this control. But in order to censor the voices of disagreement to this plan, the WEF, as well as the WHO, have designed "rank and file" measures to combat any possible threats.
Bachmann points out that Klaus Schwab doesn't hide his intentions when he boasts, "The future is built by us–by a powerful community– as you here in this room. We have the means to improve the state of the world, but two conditions are necessary. The first one is that we act all as stakeholders of larger communities so we serve not only our own self-interests, but we serve the community. That's what we call stakeholder responsibility."
And just who are these stakeholders that Klaus Schwab is affectionately referring to? Bachmann makes this answer very clear. Referring to Schwab, she remarks, "He also stated in his remarks, the future isn't just happening–'the future is built by us,' so what he's saying is all of these events that are happening across the globe, this isn't random–we're intending that we're going to build this new structure-this new world order. And it's done by those of us in this room, the 2600 people who are there in Davos, Switzerland. Of course, the attendees' names change, but it's pretty much the same stakeholder crowd that comes in and when he's talking about community, he's not talking about you Jan, or the listeners, or me–the community are those 2600 people in that room. It's their best interests that are being served. So, they're trying to create a global community that effectively serves them."
A listing of the U.S. governmental representatives and public figures who attended this invitation-only event is provided on the World Economic Forum's website on this link. The number of both Democratic and Republican leaders may come as a surprise and a disappointment to many. They are as follows, with the Republicans in red italics:
Gina Raimondo–Secretary of Commerce, John Kerry–Special Presidential Envoy for Climate, Al Gore–Vice-President of the United States (1993-2001); USA Chairman and Co-Founder, Generation Investment Management, Bill Keating–Congressman from Massachusetts (D), Daniel Meuser–Congressman from Pennsylvania (R), Madeleine Dean–Congresswoman from Pennsylvania (D), Ted Lieu–Congressman from California (D), Ann Wagner–Congresswoman from Missouri (R), Christopher A. Coons–Senator from Delaware (D), Darrell Issa–Congressman from California (R), Dean Phillips–Congressman from Minnesota (D), Debra Fischer–Senator from Nebraska (R), Eric Holcomb–Governor of Indiana (R), Gregory W. Meeks–Congressman from New York (D), John W. Hickenlooper–Senator from Colorado (D), Larry Hogan–Governor of Maryland (R), Michael McCaul–Congressman from Texas (R), Pat Toomey–Senator from Pennsylvania (R), Patrick J. Leahy– Senator from Vermont (D), Robert Menendez–Senator from New Jersey (D), Roger F. Wicker–Senator from Mississippi (R), Seth Moulton–Congressman from Massachusetts (D), Sheldon Whitehouse–Senator from Rhode Island (D), Ted Deutch– Congressman from Florida (D), Francis Suarez–Mayor of Miami (He is a registered Republican but the office is nonpartisan).
Bachmann reminds voters that, "these senators, these governors, these members of Congress–they all need to answer–Were they for the message of control in our lives, were they for the message of censoring our speech?  I'm shocked at the Republicans who attended, but this is very concerning and every member of Congress needs to be asked before this election–are you for the globalists or are you for my constitutional freedoms here in the United States?"
But the collaboration with the WEF didn't end there. A long list of colluders can be found on a 58-page document which names other participants of the 2022 annual meeting. An extensive roll call of big businesses and finance giants can be found below (even more are listed on the original document).
Financial corporations: Bank of America, Barclays, BlackRock, Cantor-Fitzgerald, Chase, Citi, Deutsche Bank, Dow-Jones Corp, Goldman Sachs, JP Morgan Chase, Mastercard, Morgan Stanley, Nasdaq Inc, New York Stock Exchange Group, PayPal, Saudi National Bank, Western Union.
Technology/Communication companies: Dell, Google, Hewlett-Packard, IBM, Microsoft, Palantir, Siemens, Verizon, Yahoo.
Social Media: Linked In, Meta, Tik Tok.
Medical/Pharmaceutical: AstraZeneca, Bayer, Mayo Clinic, Merck, Moderna, Novartis, Pfizer, Thermo-Fisher Scientific.
News/Media: Bloomberg News, CBS News, CNBC News, CNN, Daily Telegraph, Financial Times, Fox Business News Network, New York Times, Politico, The Guardian, TIME, Thomson Reuters,  Wall Street Journal, Washington Post.
Other Businesses: Anheuser-Busch, Boeing, Chevron, Coca-Cola, Hitachi, Honda, Honeywell, IKEA, Lego, Loreal, Marriot, Nestle, Nike, Pepsi, Procter and Gamble, State Farm, Tyson Foods, Unilever, UPS, Volkswagen, Volvo, Wikipedia.
Grant-Making Networks and Foundations: Bill and Melinda Gates, Open Society, Rockefeller Foundation, Soros Fund Management, Wellcome Trust.
Commenting on how both big business and censorship will work together, Bachman elaborates, "So their plan is to control our information–our movements–tracking what we do–that's what they want to buy and sell so they can control us, but they also want to take away our ability to be able to resist their plans, and to be able to speak against their plans–that's why these were the two main stories that came out of big global. Big global is giddy, and they're almost raising their fists in rebellion as victors–that they are victorious in how they're putting all of these big plans into effect for controlling our lives but also, they're giddy about the fact that they've got all their ways and further ways about how they are going to shut down our voices from resisting and coming against them."
Perhaps reading about all of this seems hopeless. But Bachmann says this couldn't be further from the truth. She reminds us that God is sovereign over all that is happening and that means we have nothing to fear. Also, we know that the Bible tells us that Jesus wins and his plan will be victorious. Additionally, she reminds us that the Covid crisis, as well as the wicked plans of the globalists have drawn many unbelievers to God because he "can use distress as a moment to bring people to himself." As they seek truth, let us pray that they would find the Lord Jesus Christ. Bachmann refers to Romans 2:4 which describes how God's kindness leads us to repentance.
Prayer Point: Lord Jesus, we pray that you would wake up all of our leaders to the wickedness embedded in the globalists' plans. We also pray that a great harvest of unbelievers would come to a saving knowledge of you.
What are your thoughts about all the U.S. representatives and businesses that are involved in this globalist scheme? What should our response to this be?
If you appreciate this in-depth, prayerful analysis, please share this article with a friend.
Angela Rodriguez is an author, blogger and homeschooling Mom who studies the historical and biblical connections between Israel and the United States. You can visit her blogs at 67owls.com and 100trumpets.com. Her latest book, Psalm 91: Under the Wings of Jesus, was released in June 2021. Photo Credit: Canva.
Partner with Us
Intercessors for America is the trusted resource for millions of people across the United States committed to praying for our nation. If you have benefited from IFA's resources and community, please consider joining us as a monthly support partner. As a 501(c)3 organization, it's through your support that all this possible.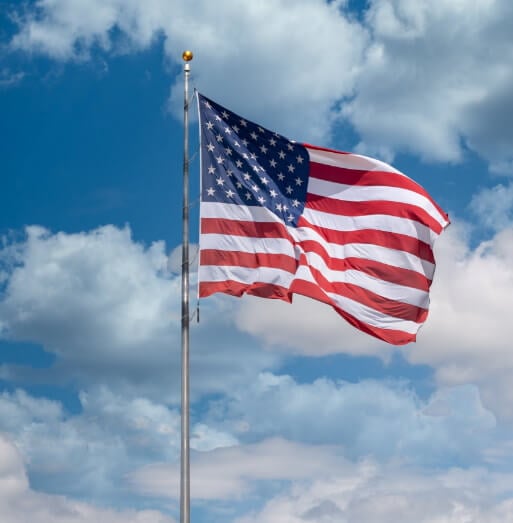 Become a Monthly Partner
You can post a prayer to share with others.
christine s
June 17, 2022, 6:31 pm
Lord Christ, Jesus, You have blessed our nation with a divinely inspired Constitution which our leaders are called to uphold. Please empower them to stand against the tide of tyranny that stems from self-appointed globalists who rebel against God's authority.
susannah h
June 16, 2022, 9:56 am
Lord Jesus, you have blessed our nation with a divinely inspired Constitution which our leaders are called to uphold. Please Lord let our leaders reach into their hearts and do what is right and what they agreed to do for the people they serve. Please empower them to stand against the tide of tyranny that stems from self-appointed globalists who rebel against God's authority. Let us not wallow in fear but with continued prayers trust our lord and savior will foil the plans of the enemy and hijack their plans for the glory of God.
Jack J
June 16, 2022, 7:51 am
Lord Jesus, strengthen the leaders who are actively fighting to maintain our constitution, and our rights to sovereignty. And loose the enemy who are the globalist elitists that want world power that has not been granted to them. Let the news of this WHO takeover spread across the USA so they can b3 defeated. Bless those congressmen and women who are fighting against this globalist takeover. Lord Jesus, you have blessed our nation with a divinely inspired Constitution which our leaders are called to uphold. Please empower them to stand against the tide of tyranny that stems from self-appointed globalists who rebel against God's authority.