WHITE HOUSE & PELOSI PUSH FOR ABORTION RIGHTS
From Multiple Sources
|
January 26, 2021
WHITE HOUSE & PELOSI PUSH FOR ABORTION RIGHTS
From Multiple Sources
|
January 26, 2021
I Prayed
have prayed
Father, forgive our nation for this continued evil and sin. Help our nations leaders to stand against abortion and give them a passion to stand against it.
According to The Epoch Times, " The White House announced Friday that the Biden Administration will codify Roe v. Wade, which would allow for legal abortions even in the event that the Supreme Court overturns the 1973 ruling.
View Comments (39)
The Biden Administration made the announcement in a press statement put out by the White House. "The Biden-Harris Administration is committed to codifying Roe v. Wade and appointing judges that respect foundational precedents like Roe," reads the statement.
"In the past four years, reproductive health, including the right to choose, has been under relentless and extreme attack," it continues. "We are deeply committed to making sure everyone has access to care—including reproductive health care—regardless of income, race, zip code, health insurance status, or immigration status."
The Trump Administration over the last four years has enacted policies and laws that are pro-life. As part of his administration's efforts, Trump called for defunding Planned Parenthood and late-term abortions. Trump also nominated three pro-life judges to the Supreme Court.
House Speaker Nancy Pelosi (D-Calif.) said women should have "the right to make their own health decisions."
"This core tenet in the canon of women's rights remains under attack, demanding our constant vigilance and resolve to preserve reproductive rights in America," she wrote in a Twitter post Friday. . . .
Rep. Debbie Lesko (R-Ariz.) echoed Paul's criticism.
"Today is the tragic anniversary of Roe v. Wade," Lesko wrote. "I am proud to be a pro-life woman in Congress and fight for the right to life for every unborn baby. Every life is a gift from God, and I will continue to defend the sanctity of life at every stage."
This is not the first time Democrats have tried to codify Roe v. Wade. In May 2019 Democrats introduced the Women's Health Protection Act in Congress. This bill "guarantees a pregnant person's right to access an abortion—and the right of an abortion provider to deliver these abortion services—free from medically unnecessary restrictions that interfere with a patient's individual choice or the provider-patient relationship."
Progressive Democrat senators including Bernie Sanders (D-Vt.), Elizabeth Warren (D-Mass.), Cory Booker (D-N.J.), and then-Sen. Kamala Harris (D-Calif.) co-sponsored the bill.
Harris took another step and outlined a plan that would require states and local governments that have a history of restricting abortions to obtain federal approval before new anti-abortion measures could take effect. . . .
Nancy Pelosi: 'We Renew Our Commitment to Build on the Legacy of Roe v. Wade'
According to CNS News, " House Speaker Nancy Pelosi (D.-Calif.) released a statement today celebrating the 48th anniversary of the Supreme Court's Roe v. Wade decision that declared abortion a constitutionally protected right.
"For 48 years, Roe v. Wade has been a cornerstone of health and equal rights for all American women.  This landmark decision protects a woman's fundamental right to make her own reproductive health decisions," Pelosi said.
"Nearly half a century later, Roe v. Wade is settled law," she said.
"On this anniversary, we renew our commitment to build on the legacy of Roe v. Wade so that we can protect a woman's right to choose and defend women's hard-won freedoms, now and always," said Pelosi. . . .
"Yet, due to relentless Republican attacks in states across the country, it is hanging on by a thread, threatening to drag American women back to a dark, dangerous and deadly past," said Pelosi. "These harmful attacks challenge our nation's bedrock values and significantly undermine women's health and economic security, particularly women of color and those in low-income communities.  But with the tireless voices and activism of women across the country, these Republican efforts must continue to fail." . . .
Click HERE to Read Pelosi's Full Statement.
(Photo Credit: Getty Images.)
Share your prayers in the comments below!
Partner with Us
Intercessors for America is the trusted resource for millions of people across the United States committed to praying for our nation. If you have benefited from IFA's resources and community, please consider joining us as a monthly support partner. As a 501(c)3 organization, it's through your support that all this possible.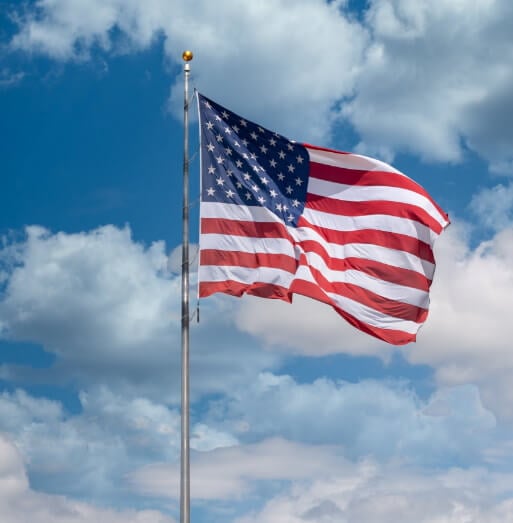 Become a Monthly Partner