WHEN REPUBLICANS ARE REALLY WOLVES IT IS TIME TO ACT
Karen Hardin
|
February 25, 2020
WHEN REPUBLICANS ARE REALLY WOLVES IT IS TIME TO ACT
Karen Hardin
|
February 25, 2020
I Prayed
have prayed
Lord, we cry out to You to help us in this hour of need. Help us, Lord. Stop legislation and legislators who use their positions to create laws that are unbiblical.
A friend notified me of a disturbing bill headed for a vote in Oklahoma. The bill, if approved, would make it illegal for a parent, pastor, doctor, counselor, etc. to speak to or help a child/teen under 18 escape the LGBTQ lifestyle. Even if the minor requests help to return to their natural birth gender or to change feelings of same-sex attraction or gender confusion, no assistance or counseling could be offered. It would be illegal.
A similar bill may be sitting in your state waiting for a vote.
View Comments (13)
HB 3872 bans what has been termed "conversion therapy," which has been defined as a practice which seeks to change a person's sexual orientation or gender identity. If you research the definition on a pro-LGBTQ website, they will tell you it involves "shock therapy, shaming, or emotionally abusive techniques which have been discredited."
According to Stephen Black, president of First Stone Ministries, "No one practices therapy under a banner of 'Conversion Therapy.' This made-up term is used nationally by LGBTQ activists as political rhetoric to insight fear of non-existent therapy techniques barely used 5 decades ago." Black knows what he is talking about. A former homosexual, he received ministry and healing from that lifestyle and has been happily married to his wife of over thirty years with three grown children.
HB 3872 bill would make it illegal for minors to receive counseling, or have a discussion with a medical doctor, or converse with a parent or pastor if it encourages the child/teen to reconsider an LGBT lifestyle or warn them of the harmful effects of a gender change decision.
Let's look at the deception of using the term "conversion therapy" when describing anyone who seeks to change a person's sexual orientation. Isn't that exactly what LGBT activists, public schools, and television programs are doing? They are boldly pushing gender and sexuality curriculum, programs, and discussions that seek to confuse and instill a belief that gender is a choice rather than a scientific fact? THEY are the ones who seek to convert our children into an unnatural sexual lifestyle and then subsequently work to silence parents and medical professionals from sharing scientific and/or biblical evidence that discredits their claims.
Not only is HB 3872 a huge concern, but how it advanced for a vote is just as concerning. For it was Republicans that pushed through the liberal legislation.
Oklahoma is a very conservative state. Additionally, Republicans hold the majority in both the House and the Senate. Because of that, this left-leaning bill could have and should have been killed without ever reaching the floor. Instead, six Republicans joined forces with the Democrats to allow this unconscionable bill, which overrides parental input, to advance for a vote.
I started to research the six Republicans to discover why they would vote for such a bill. I didn't have to look far to find the first concern. The Committee Chair, Rep. Carol Bush (District 70) has an "R" behind her name, however, her actions say otherwise. First, she endorsed Democrat Kendra Horn for a seat in the U.S. Congress. (Horn subsequently voted to impeach President Trump against the wishes of the majority of her constituents.) When I called Rep. Bush's office for a statement as to why the Committee Chair not only voted to advance HB 3872, but was behind the advance, I was told that she "voted the way her constituents desired." The problem with that statement is that it isn't true. She represents a district that is red. Thus, Bush had to ignore the desire of her constituents, as did the other five Republicans, who voted to advance the bill.
Unfortunately, we now live in a day in which we have Republicans voting as Democrats. RINO's (Republican In Name Only) political leaders are much like wolves in sheep's clothing. They run as a conservative in conservative majority areas, but then vote their own political leaning. It is much like Mitt Romney when he said he "had to vote his conscience." But he wasn't voted in to vote HIS conscience. He was voted in to represent the people of Utah and vote THEIR conscience. He deceived his constituents, much as Rep. Bush and these "Republicans" in the Oklahoma House did who voted for this bill. We expected them to follow Republican Party platform. Instead the threw us to the wolves.
I wanted to be fair and thorough, so I called each of the Republican Representatives and let them know I was writing an article and wanted to give them a chance to share the reason for their vote. Not a single one was willing to go on record to explain their highly liberal vote in their extremely conservative districts.
A bill similar to the Oklahoma bill was introduced in California in 2018 – AB 2943. It was pulled by the author, but a similar bill is now back in the Assembly. What you may not realize is that these bills are being passed in other states. Washington, Oregon, Illinois, Vermont, New Mexico, Nevada, Rhode Island, and Connecticut have approved legislation in some form that makes helping those who wish to come out of a LGBTQ lifestyle illegal. Perhaps you may find a similar bill now in your state's legislative offices. It's time to find out.
These bills threaten freedom of speech, freedom of religion, and privacy—and are unconstitutional as they seek to remove parental rights as well as the right of the individual if they wish to revert back to their original gender.
Below is a list of the Republicans (and phone numbers) who voted to allow HB 3872 to come out of committee to a vote on the floor. Oklahoma children and families are now in danger of seeing their rights violated by this government intrusion. They will not stop at our state.
1. Please pray over each of these Representatives below who have either purposefully deceived their constituents or just made a poor decision. Pray that they perform their duties with godly wisdom and insight.
2. Call them to let them know that you are praying for them and to politely express your concern about their willingness to break away from conservative values to vote for a bill that would effectively silence parents, ministers, doctors, and counselors who want to help minors.
Rep. Carol Bush – Committee Chair, District 70 (R)* (405) 557-7359
Rep. Jeff Boatmam, District 67 – (R)* (405) 557-7341
Rep. Derrel Fincher, District 11 – (R)* (405) 557-7358
Rep. Ronny Johns, District 25 – (R)* (405) 557-7336
Rep. Dell Kerbs, District 26 – (R)* (405) 557-7345
Rep. Cynthia Roe, District 42 – (R)* (405) 557-7365
3. If you are a resident of Oklahoma, you can send an email about HB 3872 to your state legislators through a campaign IFA has set up. It's easy to do. Just CLICK HERE and follow the directions. And share this article so that the legislators know what their constituents want and know that we are praying.
If you are not a resident of Oklahoma, call your state legislators and find out if there is a bill being discussed or already approved with the "conversion therapy" wording.
4. Be informed. We can no longer go into the voting booth uninformed or just vote a straight party ticket without researching who the candidates are and what they believe. We have to take the time to get informed about our local, state, and federal races.
In local races, find out what Christian or conservative news source offers a biblical worldview analysis of the candidates. Check out ivoterguide.com as well for specific information about local candidates.
Lord, we cry out to You to help us in this hour of need. Help us, Lord. Stop legislation and legislators who use their positions to create laws that are unbiblical and override a parent's ability to speak into their children. Give us wisdom, Lord, on how to proceed. Shine your light on our leaders so that we can clearly see those who walk with integrity and those who do not. Lord, we pray that truth will come forth and that those who say they are one thing, but are actually another, would be brought into the light and removed from their positions. We pray that this insidious action to confuse children of their gender and sexuality and then make it illegal for them to receive emotional and spiritual help would be stopped. We ask for Your mighty hand to stay these bills so they cannot move forward and for hearts to turn back to You, in Jesus' name.
Karen Hardin is an intercessor, author, minister and literary agent.  Her work has appeared in USA Today, World Net Daily, Crosswalk.com, Charisma, CBN.com, The Elijah List, etc. For additional information you can contact her at www.prioritypr.org or www.karenhardin.com
Partner with Us
Intercessors for America is the trusted resource for millions of people across the United States committed to praying for our nation. If you have benefited from IFA's resources and community, please consider joining us as a monthly support partner. As a 501(c)3 organization, it's through your support that all this possible.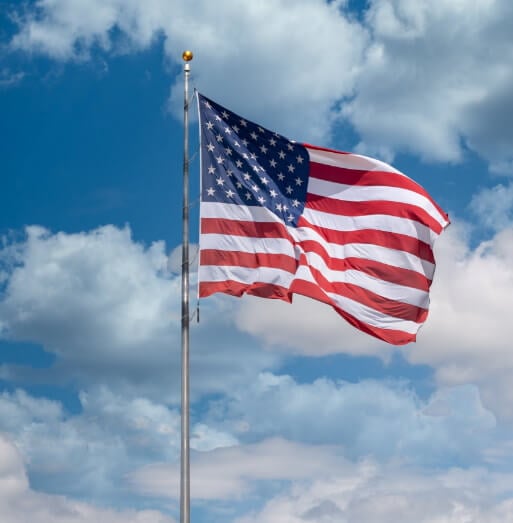 Become a Monthly Partner