WHAT IF MILLIONS DIED IN AMERICA- BUT NOT FROM COVID-19?
Karen Hardin, IFA Contributing Writer
|
August 25, 2020
WHAT IF MILLIONS DIED IN AMERICA- BUT NOT FROM COVID-19?
Karen Hardin, IFA Contributing Writer
|
August 25, 2020
I Prayed
have prayed
Lord, protect our nation and please help truth to be revealed. Thwart the plans and starve the seeds of communism in America.
We have a much greater death threat bearing down on America than Covid-19. History warns us that if this threat is left unchecked, it could take over our land and result in millions dead. But rather than preparing against it, many are inviting it and pushing for it. We are missing the bigger picture.
The number of infections from Covid-19 are religiously told to us via the nightly news. In grave tones, broadcasters warn of a "projected death toll."
View Comments (30)
But why is no one talking about the historical death toll of hundreds of thousands to millions, if socialism/communism overruns America? How do I come up with these numbers? I know from studying what has taken place in the past.
Those who have lived through such government takeovers see what is coming. One grandmother warned her grandchildren here in America, "Socialism is knocking at the door. It is the threshold of communism. It's like a storm you see coming while the sun is still out. You see the sky turning dark at a distance, at the same time you think it's not going to come your way."
We only need listen to a few moments of the Democrat National Convention to recognize socialism/communism isn't just knocking. They are trying to bust America's door down with it.
A 2019 poll revealed that seventy percent of millennials (ages 23-38) say that they are somewhat or extremely likely to vote for a socialist candidate. For those of us who know history, and the destructive truth behind its political ideology, we are perplexed. Yet consider how liberal professors and media pundits have framed it for years. Did you know the Communist Party USA website states they are, "People and planet before profits." They make communism sound admirable–perfect for young idealists.
The problem is it is a complete lie—which history reveals. We also see historically how these ideologies have always targeted well-intentioned young people to wrap them in their web of deceit. Our young, bright Gen Z and Millennials believe they are working for equality, justice, and the environment. They don't realize they are being used to steal our freedoms.
Communism has consistently produced dire results for the people dominated under it.  Its history cannot be ignored or denied.
Consider the years of Communist leader Mao Zedong which resulted in famine, control, poverty, death, and destruction.
According to Business Insider, "The communization of China took place in the usual three stages: purge, plan, and scapegoat. First there was the purge to bring about communism. There were guerillas to kill and land to nationalize. The churches had to be destroyed. The counterrevolutionaries had to be put down."
We already see the Left working fervently toward that end.
As they push us toward the pandemic of socialism/communism, we need to look at how many died as a result of those policies—because the issue that should concern us, as much, if not more, than Covid.
Under Mao:
Although some reports have said "hundreds of thousands" died under Mao's communist regime, it is now estimated between 40 million to perhaps 100 million. The Great Leap Forward Famine, created by Mao's progressive plan, was by far the largest famine in history. It was also man-made—and not because of war or disease, but by Mao's communist government policies that were flawed. It is estimated between 1959 to 1961 alone, 20 million to 75 million Chinese died under Mao's share and share alike policies. Another 1.5 million died as a result of his Cultural Revolution.
How does Mao's record compare to those of Hitler or Stalin?
Under Hitler: it is estimated there were between 11 million and 12 million noncombatant deaths.
Under Stalin: History records an estimated 6 – 9 million deaths.
The numbers under Hitler and Stalin were attributed to deportation, starvation, and incarceration in concentration camps of those who disagreed with their policies.
Under Castro:
It has been estimated that under Castro's regime the death toll resulting from his policies ran between 35,000 to 141,000.  However, the Cuba Archive datebase lowers that estimate to 10,723.
Consistently we see under communist rule, citizens who die by the droves due to the flawed policies or tyrannical rule of its leaders. It is a political ideology that has consistently killed its people ruling by fear.
Socialism/communism THRIVES on fear. It is what we now see in America:
"The world is going to end in 12 years if we don't address climate change, and your biggest issue is how are we gonna pay for it?" Congresswoman Alexandria Ocasio-Cortez (D-NY).
It's unacceptable that our students go hungry and into debt for not having lunch money. Children's futures depend on making school meals universal," stated Rep. Ilhan Omar even as they continue to insist schools must be shut down. Where is the logic?
Bernie Sanders fear-bates Americans with the liberal lies stating President Trump is "leading us down the path of authoritarianism." He and other liberals insist that the president will "prevent people from voting," is trying to shut down the U.S. postal service to stop the election, deployed the military and federal agents against peaceful protesters (that would be the rioters who are burning buildings and attacking citizens and police officers).
Last, they have stated that Trump has suggested he will not leave office if he loses.
None of this is based on truth or facts, but as the liberal media minions universally spread it, many consume it, resulting in anger, fear, and unrest. Just what the communism promoters planned.
Naivety says, "Socialism/Communism has never worked because they didn't know how to do it right. But we have that figured out now…" That is a statement of the deceived. It hasn't been figured out, because it can't work. It is based on control and dominance by the government, which bleeds the ability to profit and advance the people. When all things are to be kept "equal" no matter how hard you work, the hard workers stop working hard, work slows or stops, and so does production and wealth needed to sustain a country.
It. Doesn't. Work.
When everyone is rewarded with "free" college, homes, food whether you work or not, the result is why work when you can sit at home and do nothing and have the same benefits?
Socialism/Communism is a knee on the neck of hope, prosperity, and freedom. It drains people, resources, and profits into the controlling hands of its leaders, resulting in citizens reduced to equal poverty for all.
In our nation and across the world we are consumed by fear over the Covid-19 pandemic and potential death toll. But, in fact, Covid-19 isn't our biggest problem. The true killer infecting our nation is one that history proves could kill millions and there is no vaccine for that pandemic.
Karen Hardin is a literary agent, author, and intercessor. Her work has appeared in USA Today, World Net Daily, Intercessors For America, Charisma, CBN.com, The Elijah List, etc. To join the city-by-city prayer movement to save our nation go to: www.city-by-city.org. For additional information on her ministry, business or to sign up for her prophetic blog go to: www.karenhardin.com or you can contact her at www.prioritypr.org or www.destinybuilders.world. (Photo Credit: Flickr)
Partner with Us
Intercessors for America is the trusted resource for millions of people across the United States committed to praying for our nation. If you have benefited from IFA's resources and community, please consider joining us as a monthly support partner. As a 501(c)3 organization, it's through your support that all this possible.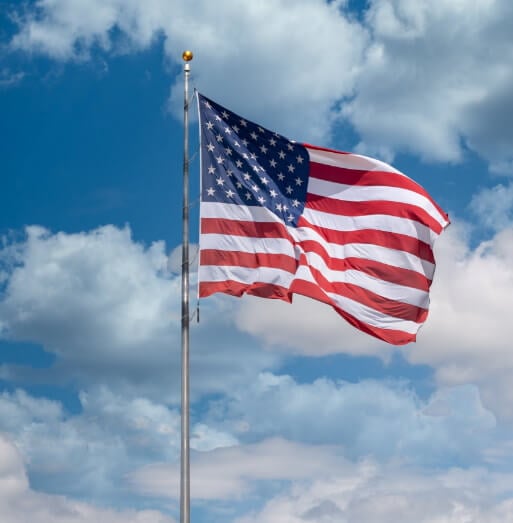 Become a Monthly Partner