WHAT I WITNESSED IN WASHINGTON ON JANUARY 6
Karen Hardin, IFA Contributing Writer
|
January 9, 2021
WHAT I WITNESSED IN WASHINGTON ON JANUARY 6
Karen Hardin, IFA Contributing Writer
|
January 9, 2021
I Prayed
have prayed
Lord, we asked for godly leaders who would turn our nation back to You. America voted for a leader that would revere you and reverse course from evil. Lord deliver us from evil. Show us Your plan. We put our hope in You.
I was in D.C. on January 6 and I can tell you, even for those of us there, what transpired is strange, confusing and doesn't make sense. May I take a moment and process with you what I saw personally as well as after doing numerous interviews with others who were there and who went into the Capitol building?
View Comments (228)
The morning of January 6, I arrived at 6:15 a.m. at the Ellipse area just outside the White House. It was freezing cold and already the line to get into the grassy park area to hear the president was a mile long. In fact, after walking fifteen minutes I still couldn't find the end of the line because it was growing by the minute. I was there until 12:45 p.m. listening to the speakers which culminated with President Trump. The crowd was enormous and filled the park, overflowing across Constitution Avenue and back toward the Washington Monument and beyond. As far as I could see there were people packed so close together that we couldn't move. For 5-6 hours we braved the frigid temps PEACEFULLY standing and listening. I didn't see anyone violent or disruptive. I saw people dressed in hats, coats, and gloves with MAGA hats, large Trump 2020 flags—a colorful assortment of humanity inside and out.
Sadly, we didn't really hear new evidence or revelations during those speeches, except of the two senate races in Georgia in which the results followed the same questionable pattern of the presidential election. The GOP candidates were winning, but in the middle of the night after people went to bed, it all shifted and "somehow" the Democrat candidates moved into the lead. The now discredited Dominion voting machines were used again. It all followed the same exact pattern as the presidential election—but more on that for another article.
Toward the end of his talk with us, the President encouraged us to walk with him to the Capitol building where Congress was about to meet to certify the votes…or contest them. He in no way tried to incite an "insurrection" as CNN proclaimed. He simply invited us to walk over there, which most did.
I didn't—at least not initially. What I am about to share is from numerous eyewitness accounts from people who were there, some of them inside. Plus, I want to share what I saw when I arrived afterwards which was equally disturbing. All of it tells a very different story than what we saw on mainstream media as it happened.
Jeremy Adams, one of the first to arrive, said when he got to the Capitol, people all dressed in black were already at the top of the stairs waving people to come in. Others said they had bull horns urging them in. Another eyewitness, Christy S. said she watched as police pulled back the barricades to let the protestors in, actually sort of welcoming them. I'm sure you saw on the news the picture of the "Trump protestor" who broke out a window. Dave Kubal shared on the IFA Thursday Pray with Others Live webcast that he witnessed a protester break through a window with a wand/baton. He didn't have any Trump paraphernalia on and also was not a Proud Boy. What CNN didn't show, was that after he broke out the window, she saw him confronted by Trump supporters who said, "What are you doing? We don't do that!" They then pulled him away with force. But we didn't see that on the news did we?
When I look at the pictures of those "storming" the building, I see that they all appear to be dressed in black with crash helmets, elbow pads and knees pads…and masks. The clothing and masks were a huge indicator separating them from the majority of Trump supporters. CNN declared them to be Proud Boys, and maybe some were as IFA President Dave Kubal did see about 75 Proud Boys dressed in black marching in step toward the Capitol. But inside the Rotunda of the Capitol Building, according to one of my eyewitnesses, those dressed in all black with knee pads and crash helmets were yelling "Black Lives Matter!" A news account I read the morning of January 7 in the Washington Times revealed at least two of those "Pro-Trump rioters" were Antifa leaders according to facial recognition software and identifying tattoos. (Pic #1) However, XRVision, makers of the software, forced the Washington Times pull the story as the mainstream media insisted it wasn't true. However, pictures taken of the two men in question in the Rotunda room, compared with pictures of Antifa meetings do in fact confirm the men to be Antifa.
I interviewed other people who were inside the Capitol building at the time of the breech who said the majority of those inside were peacefully walking around the Rotunda room looking around and some praying. The police, who had moved the barricades to allow them in, then started flash banging and shooting. Tragically, we have all seen the footage of the woman shot in the neck who later died of her injuries. Why didn't the police stop them from entering in the first place? Why move the barricades to let them in? How did certain people seem to know exactly where to go and breech what should have been areas of high security? The Capitol Police Chief has now resigned.
I talked with two other ladies who had been part of the "breech" at the beginning. They were in angry mode and said they were Trump supporters. When we asked them what they felt they had hoped to accomplish by going into the building it was an emotional response. "We heard that Pence was going to certify the vote and it made us mad. Besides, it is our House!" they declared. Dave Kubal said that he heard that phrase over and over as well: "It is our house!" That was also what the bullhorn announcer was announcing, baiting people with to entice them into the building. Those Trump supporters sadly took the bait.
"What did you hope to accomplish?" I asked again.
"Well, Antifa has broken into places!" they declared.
"But we are not that," my friend and I responded.
We cannot allow ourselves to be moved into emotional responses, especially at this time. The bottom line is the "Pro-Trump supporters" who breeched the Capitol were a mix of Antifa, BLM, Proud Boys and, yes, some actual pro-Trump supporters. The clothing they wore was the indicator. Pay attention to what you are really seeing.
As we step back to analyze what happened and the timing of the breech, it took place just as the result of the debate over the Arizona vote was about to be revealed. This was when the police removed the barricades. Does it make sense that Trump supporters would suddenly burst through when what we had hoped would happen WAS happening? We were praying that the votes in these battleground states would be contested so that the evidence of fraud, which not a single judge was willing to review, would finally be investigated? The timing doesn't make sense. Pence hadn't certified the vote yet. Perhaps the action of the breech at the Capitol building might have made sense later in the evening after Pence actually did certify the vote. But certainly not at the time it took place. At least not if you were a Trump supporter. But if you were trying to cause a disruption, it made perfect sense.
After the disruption, most GOP Congressman  decided not to contest the votes in the still contested battleground states.
Another woman who was there said she was outside the building watching and praying with a group while a professional photographer was next to her loading his equipment up. He had been inside getting pictures. "Well, I got what I needed," he joked. "I didn't do anything (referring to the rioting), I just avoided the pepper spray and flash bangs," he stated. "They (he then named two of the Capitol police) like doing that," he said referring to the flash banging and pepper spray. "It's going to get worse," he said with a chuckle as he walked away. I wonder why he was at the Capitol at that time.
My friend, Rene Couture of Our Time in History, has been a tour guide in D.C. for twenty-five years. As we walked up to the State Capitol, two hours after the breech, she commented on the enormous number of fire trucks, emergency vehicles, police, and FBI everywhere. "I have NEVER seen this kind of turnout even when BLM and Antifa were burning D.C., rioting and pulling down statues. The police were almost nonexistent then," she said. And yet two hours AFTER the breech, after the crowds had mostly dispersed with almost no one there, the police and FBI were still pouring in the entire time we were there. However, no one tried to stop us from walking toward the Capitol Building even though it was said to be "dangerous." If it was so serious that police were piling in, why were citizens able to roam freely? It made no sense.
The Democrat mayor, who worked hard to shut down restaurants and bathrooms during the event called a curfew at 6 p.m. on January 6.  Makes sense, right? Yes, but then why did she CANCEL a curfew this summer after she invited Black Lives Matter protestors to the city and told the National Guard to leave? Are the police and curfew in place only when they stage something on Trump? It certainly has that appearance.
In the live newsfeeds many of us have seen ad nauseum the line of riot police forming with shields shoulder to shoulder at the Capitol to stop what was happening. But wait, they first ALLOWED it to happen and then seemed to conveniently have reporters there to video the short clash.
Immediately after the incident President Trump released a message on Twitter telling Americans to stop and to remain peaceful. But the liberal media said Trump was "silent" about the breech and refused to air the piece. Twitter then froze his account so he could no longer communicate with the American people.
On my way out of D.C. yesterday, I talked with my Uber driver. "What happened yesterday at the Capitol was so much more organized than anything BLM has done," he said fearfully. "I mean they breeched the Capitol Building!" Well, that's not so hard when the police move the barricades and step back to allow people in as witness after witness told me. And we know there were a combination of Antifa, BLM, and Proud Boys. Yet the media continually state it was "pro-Trump supporters" who were the radicals.
Let me ask you. What other president has had their voice so silenced? Their social media blocked? The liberal media refusing to broadcast their speeches? On January 6 the media conveniently stopped broadcasting the president's speech at the Ellipse when he began to share evidence about the Georgia elections.
Congress has now said they will launch a new impeachment inquiry against him. If they feel Biden is about to take office and Trump has only fifteen days left, why? Does that make sense?
As intercessors and believers, we need to use logic and look with our eyes and our spirit at what is really happening. What we saw "live" does not match what I witnessed.
What do we do next? We continue to pray. Does this change anything? Not for me. And it shouldn't for you. We are to remain steadfast, immovable upon the Word of God and our trust and faith in Him. May I say again, that this battle isn't ultimately about Trump. It is about removing corruption, bringing revival and restoration of trust in God not only to America but throughout the world. Trump was just standing in their way. At this time, we need to remember who God is and what He has done in the past. He will never leave the righteous forsaken or their seed begging bread.
John 12:24 reminds us that a seed must first die before it will multiply. Very truly I tell you, unless a kernel of wheat falls to the ground and dies, it remains only a single seed. But if it dies, it produces many seeds (Jn 12:24).
Let me leave you with this word of hope. As I was headed to Washington, D.C. on January 5, I was praying in the plane. I sensed the Holy Spirit tell me to read Numbers 13. Prior to that, for several days, I had reminded the Lord in prayer that other nations were watching. "If You don't step in to vindicate us and rescue us, then it will appear to the world that You are not strong enough. And that you are not the true God in control. Deliver us, Lord," I have pleaded. In the plane I turned to Numbers 13 to read. It was the story of Moses and the ten spies sent into the Promise Land. I turned to Numbers 14 to finish the story and there it was, the very essence of what I had been praying for the past four days! Out of the entire Bible that is where the Holy Spirit took me to read?
In Numbers 14:15-18,  Moses is arguing with God when He was angry with the Israelites because they had refused to enter the Promise Land as directed. Moses said, "Now if you slay this people as one man, then the nations who have heard of Your fame will say, 'Because the Lord could not bring this people into the land which He promised them by oath, therefore He slaughtered them in the wilderness.' But now I pray, let the power of the Lord be great, just as You have declared, 'The Lord is slow to anger and abundant in lovingkindness, forgiving the iniquity and transgression; but He will by no means clear the guilty…"
Where is our hope in this dark time? What is our Truth? It should be the same as always, in the Word of God. It doesn't change. He doesn't change. That word gives me hope. "He will by no means clear the guilty."
God is in the process of delivering America from corruption, but FIRST He must have our attention. Our deliverance will be from God and not man. Up to now we have seen the growing Remnant crying out to Him. I believe we are about to see more.
God isn't finished with this. To do so, He would have to be a liar, and He isn't. Are dark days ahead? Yes. But we have always known that. We have been saying, "Prepare! Brace for impact!"
While it would be easy to be discouraged, we must keep our eyes on Him. I remain confident of this: I will see the goodness of the Lord in the land of the living. Wait for the Lord; be strong and take heart and wait for the Lord (Ps 27:13-14).
Let us continue to pray, for what we are seeing and hearing is not necessarily what took place.
Note: The root of the insanity and confusion we are seeing taking place right now is explained in my book, "Infected: How to Stop the Global Spread of Rage, Deception and Insanity." We must wisely address these issues from that standpoint and not from the flesh that rises up in us now in frustration, disappointment and anger. We cannot allow ourselves to become "infected."
                Lord, we continue to cry out to You. We thank You that You are our Lord and we put our trust in You. None of what has transpired makes sense. But we trust that You see and know and none of this catches you by surprise. Your Word says, the arrogance of man will be brought low and human pride humbled for You alone will be exalted in that day, but the idols will completely vanish (Is 2:17-18).
                Lord, arrogance and pride that evil seems to have won is rampant. The idols we have prayed would be torn down still exist. This work is not yet complete. Revival has not yet come. Your Word says they will be brought down. We stand fast on your Word.
Karen Hardin is a literary agent, author, and intercessor. Her work has appeared in USA Today, World Net Daily, Intercessors For America, Charisma, CBN.com, The Elijah List, etc. To order her new book: "INFECTED: How to Stop the Global Spread of Rage, Deception and Insanity" click here. To join the city-by-city prayer movement to save our nation go to: www.city-by-city.org. For additional information on her ministry, business or to sign up for her prophetic blog go to: www.karenhardin.com or you can contact her at www.prioritypr.org. (Photo Credit: Getty Images.)
Share your comments on this article below!
Partner with Us
Intercessors for America is the trusted resource for millions of people across the United States committed to praying for our nation. If you have benefited from IFA's resources and community, please consider joining us as a monthly support partner. As a 501(c)3 organization, it's through your support that all this possible.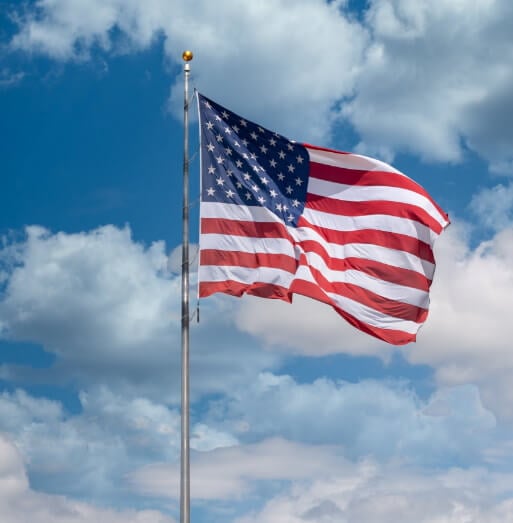 Become a Monthly Partner