June 30, 2020 | From Life News/The White House
Father, stir your Church to pray for our nation. Lord, may we see the times for what they are and understand the critical nature of increased and sustained prayer at this time for our leaders, our nation's elections and our nation's future.
Vice President Mike Pence is launched (and then cancelled due to COVID19) a "Faith in America" campaign, appealing to Americans of faith ahead of the 2020 presidential election. . . .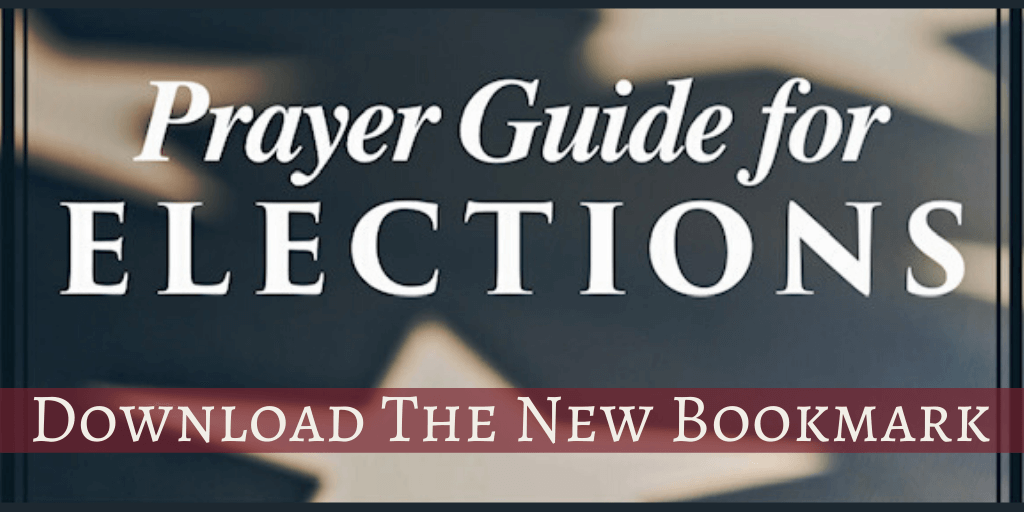 "Faith in America" seeks to highlight the important role that Americans of faith play throughout the country, particularly as the nation reopens following the coronavirus pandemic. The campaign will emphasize how the vital roles churches play in their communities and in the lives of many Americans, according to the campaign. . . .
Pence has drawn criticism from the Left for his strong religious convictions, particularly on gay marriage and on abortion. During the Tulsa Oklahoma rally over the weekend, the vice president emphasized the importance of faith and religious freedom for every American.
Honored to hear from faith & community leaders today in Tulsa about how we can support the African American community. With over 1.6 million meals delivered & over 65 trucks a week traveling across America, the work being done at the @TulsaDreamCtr is nothing short of incredible. pic.twitter.com/JTGd5Kl7kM

— Mike Pence (@Mike_Pence) June 21, 2020
"Every day between now and November 3rd, go out and defend the freedom that's always made this nation great," Pence said.
"And while you're doing it, have faith," the vice president added. "Faith that in these challenging times that if his people who are called by his name will humble themselves and pray, he'll do like he's always done through the long and storied history of this land. He'll hear from Heaven, he'll heal this land – this one nation, under God, indivisible with liberty and justice for all. So pray for America, for all the American people."
Excerpt from Life News.com. Article by Mary Margaret Olohan.)
In Texas, the Vice President spoke at First Baptist Dallas on Sunday. Here is an excerpt of his remarks on the same theme:
Just a few days ago, the President said these words. He said, "We will never stop fighting for the sacred values that bind us together as Americans."  We believe that faith and family, not government bureaucracy, is the true way of life.  And the President concluded by saying, "We live by the words of our national motto: In God we trust."  (Applause.) . . . .
So how do we celebrate freedom?  On the occasion of the approval of the Declaration of Independence, our first Vice President said that he was, quote, "apt to believe that [the day would] be celebrated by succeeding generations as a great anniversary… commemorated as a day of deliverance by solemn acts of devotion to God… solemnized with pomp and parade, with games and sports and guns and bells and bonfires and illuminations from one end of the continent to the other."  . . .
And I'm proud to report to you, as your Vice President, that from the first days of this administration, that's exactly what President Donald Trump has been doing: protecting, defending, and celebrating freedom of every American of every race and creed and color.  . . .
[W[e all know the tragic events of recent days.  And let me say: There's no excuse for what happened to George Floyd, and justice will be served.  But there's also no excuse for the rioting, looting, and violence that ensued.  Burning churches is not protest.  Tearing down statues is not free speech.  There will be no tolerance for vandalism or violence in the United States, and we will prosecute those who do it to the fullest extent of the law.  That's how we defend freedom. . . .
This President and our administration celebrate freedom every day by upholding the ideals on which this nation was founded and defending them in each and every action.
And now we find ourselves in a challenging time in our nation's history.  We've gone through one of the worst pandemics in the history of this country, an economic downturn none of us expected, and, for a time, we saw chaos engulf the streets of many of our major cities.  We've seen statues of some of our nation's greatest heroes being torn down.  And one can't help but wonder that ancient question — that if the foundations crumble, how can the righteous stand?
And yet, in the midst of such trials, American Christians have hope.  We remember the countless triumphs we've won, even in our darkest hours: victories against empires, against injustice, against diabolical tyrannies across the world.  During these times, we do well to remember that the foundation of America is freedom, but the foundation of freedom is faith.   . . .
It is the faith of the American people that has sustained us through every dark hour of this nation's history.  And it is the faith of the American people that will sustain us through these days.  It's that faith that has seen us through even greater challenges, guiding us in our relentless drive for a more perfect union, for liberty and justice for all. . . .
So in these challenging times, let's — let's hold fast to freedom.  But let's also hold fast to that faith.   Let's take to heart the title of Pastor Jeffress's latest book, and let's start "Praying for America" again.   . . .
As our nation faces these difficult days, I believe more than ever that we stand in the need of prayer.  In coming here today, I — I thought I — I wanted to encourage you: As you celebrate freedom in this coming week, practice prayer in a renewed way. . . .
I believe with all my heart, on this Celebrate Freedom Sunday and every day, that if we will but hold fast to Him, we'll see our way through these challenging times, we will restore our nation's health, we will renew our freedom, and we will inspire people across this land with our witness of the love and compassion and strength that comes in a personal relationship with Jesus Christ.
(Used with permission. From the White House.)
Are you thankful for a Vice President who urges us to pray and have faith? Leave a comment.