ABORTION ELECTION MYTH: WHO WANTS TO REDUCE ABORTIONS?
IFA Staff
|
November 3, 2020
ABORTION ELECTION MYTH: WHO WANTS TO REDUCE ABORTIONS?
IFA Staff
|
November 3, 2020
I Prayed
have prayed
Lord Jesus, please reveal the truth about abortion and the policies that the candidates support. Guide Your people in their voting.
Have you heard Christians talking about how there are opposing "opinions" about how to reduce abortion, referring to Democrats and Republicans? Years ago, many Democrats supported reducing the number of abortions. But that is not really the case anymore.
Here is what they do say, in their own words:
View Comments (5)
"Democrats oppose and will fight to overturn federal and state laws that create barriers to reproductive health and rights. We will repeal the Hyde Amendment, and protect and codify the right to reproductive freedom. We condemn acts of violence, harassment, and intimidation of reproductive health providers, patients, and staff. We will address the discrimination and barriers that inhibit meaningful access to reproductive health care services, including those based on gender, sexual orientation, gender identity, race, income, disability, geography, and other factors. Democrats oppose restrictions on medication abortion care that are inconsistent with the most recent medical and scientific evidence and that do not protect public health.
"We recognize that quality, affordable comprehensive health care; medically accurate, LGBTQ+ inclusive, age-appropriate sex education; and the full range of family planning services are all essential to ensuring that people can decide if, when, and how to start a family." (Democratic Platform)
Fighting barriers means opposing any laws that attempt to establish waiting periods, ultrasound requirements, parental notification, anything. Basically, they are saying that everyone has a right to abortion and if they can't pay for it, taxpayers should. Is this reducing abortion?
VP Biden: "We need to ensure that women have access to all health services during this crisis…. Abortion is an essential health care service, it's being used as a political wedge right now and it shouldn't be. The American College of Obstetricians and Gynecologists and the American Medical Association agree that it shouldn't be categorized as a procedure that can be delayed. It can't." You don't reduce an essential health care service.
Senator Harris: "I'm going to put in place and require that states that have a history of passing legislation that is designed to prevent or limit a woman's access to reproductive healthcare, that those laws have to come before my department of justice for a review and approval and until we determine that they are constitutional, they will not take effect." So her presumption is that laws that limit access to abortion are not constitutional. This isn't reducing. This is opposing reducing abortions.
It is a logical fallacy to say that voting for candidates who want to ensure unrestricted access to abortion as an essential medical service is a vote to reduce abortion. It is better to say that one's vote is not about abortion at all.
In closing, there are candidates who are truly pro-life Democrats. We had the blessing and privilege of meeting, and praying with, Katrina Jackson from Louisiana. She sponsored the wonderful pro-life Louisiana bill that the Supreme Court struck down earlier this year. Thank God for her and others like her–for these Democrats who truly want to reduce the number of abortions. And pray for all leaders who are pro-choice, that they would see the error of their ways and align with the Word of God on abortion.
(Judy McDonough is IFA Communications Director.)
Partner with Us
Intercessors for America is the trusted resource for millions of people across the United States committed to praying for our nation. If you have benefited from IFA's resources and community, please consider joining us as a monthly support partner. As a 501(c)3 organization, it's through your support that all this possible.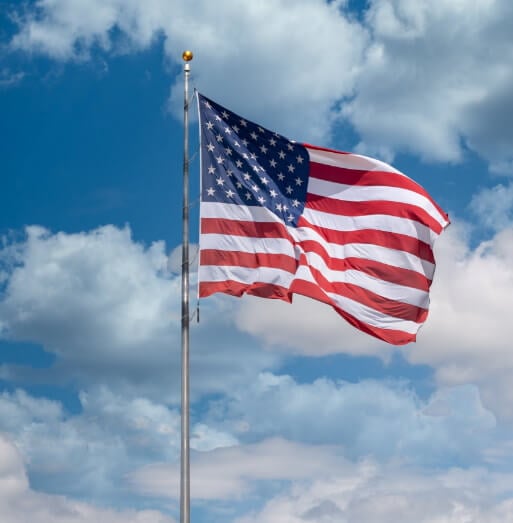 Become a Monthly Partner