VIDEO: A SOCIALIST AGENDA IS UNDERWAY
From CrossRoads
|
December 8, 2020
I Prayed
have prayed
Lord, guard our nation against socialism. Protect us from evil and further corruption.
This provocative and thorough video from Crossroads  details the socialist agenda underway in America We have included some bullet points from the video below: "More than a decade ago, filmmaker Curtis Bowers released his first documentary: '#Agenda: Grinding America Down,' which warned about subversive movements working towards a #socialist push in the United States. Much of what he warned of is now taking place, and to learn more about this we've invited Curtis Bowers to speak with us.
View Comments (86)
Far Left Groups are plotting public protests,  if Trump turns election around.
We are watching the Marxists, the main philosophy setting up a scenario for a win-win.
They are feeding fuel to the fire of revolution.
If Trump wins, they will use this to fuel the fire in MN at a level 10x that (Win for them, if Trump wins).
They brainwashed their people to think Biden won by a landslide.
They accuse their enemy of doing what they are doing.
They will say Trump is a fascist dictator.
An Anti Trump movement (has been successful).
Everything we do (Marxists)  is moral and right and good.
The other side is black and immoral and evil.
That's why the polls were all off. "See even the polls said Biden would win."
There's no coverage on media, there's no evidence being shown. Most people believe there is no evidence because they've been told that.
They don't believe there is anything legitimate to a Trump win.
People will think that Trump suddenly became President out of nowhere.
They don't want to lose (the overall game).
They are ten steps past us, setting things up with victories  here and there.
I think they prefer Trump to win so they can do the Revolution. They want the destruction.
In the heart of a communist is getting it by power.
We will see what plays out.
There have been movements like this before. Bombing of Wall Street in 1920.
Bolshevik revolution in Russia.
What they have done differently now is the youth. College kids. Educated class who have gone to work into different parts of our government.
Kids who have been educated in the framework of the socialist agenda.
Weather underground, Communist USA, they did 1900 bombings of buildings in America in 1971. It fizzled out b/c there was too much of Judeo Christian influence. The 45 communist goals in the 50's:  Make us an immoral people. Turning us away from God. No absolute truth. If it feels good, do it.
If we start to burn down the buildings this time, they (the youth) will join us.
Some raised that America is the most evil country in history. Have not been taught any real history.
I saw a banner from BLM protest. "America is over". That's their end game.
Another big piece is big tech and big government, before legal challenges are done, they declared Biden the winner. The people in transition refused to acknowledge it. They forced their hand to allow the transition. They are not allowing any challenge because, investigations to take place. It would help validate the election. They have a lack of confidence that it will end up in their favor
IT looks like a soft coup. At one point when is this treason?
It is treason. Our most precious thing we have is our ability to protect our rights and free elections. We are one moment away from martial law.
Once they think they cannot lose power, they do whatever they want to do.
It's worse than treasonous. It's erasing America as we know it.
"We the people" were the sovereigns. The last 30-40 years,  they have turned it to a more authoritative (form of government).
We are at the most crucial juncture in our history.
If they pull this off, America will be slowly dissolved and turn to a globalist system.
If they want world governance, America has to go.
Subversion is sedition.
(Photo Credit: Unsplash.)
Share this article with a friend!
Partner with Us
Intercessors for America is the trusted resource for millions of people across the United States committed to praying for our nation. If you have benefited from IFA's resources and community, please consider joining us as a monthly support partner. As a 501(c)3 organization, it's through your support that all this possible.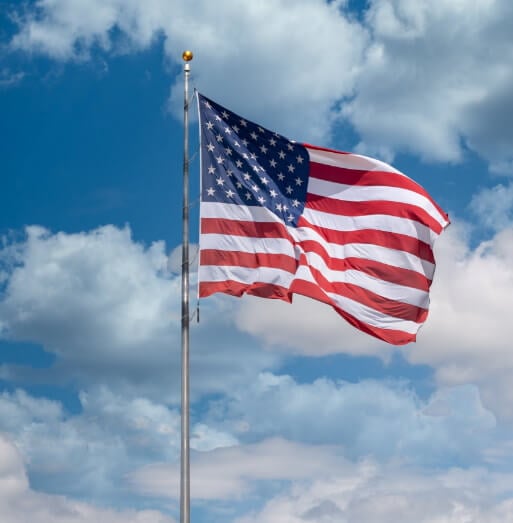 Become a Monthly Partner