Ukraine Miracles: "God Really Fights Our Battles"
Jessica Renshaw, Hidden in Jesus
|
March 2, 2022
Ukraine Miracles: "God Really Fights Our Battles"
Jessica Renshaw, Hidden in Jesus
|
March 2, 2022
I Prayed
have prayed
Father, we continue to pray for our brothers and sisters in Ukraine. We have seen the miracles that You have performed for them, and we pray that You would continue to act in powerful and miraculous ways. Guard the innocents and protect them from evil.
Have you been praying for miracles–for God to block the Russian invasion of Ukraine, keep weapons formed against the Ukrainians from prospering,  misdirect missiles, and send angels to protect the people?
Here are some answers to YOUR prayers, miracles coming out of Ukraine over the past 4 days:
View Comments (3)
ROCKETS DISAPPEAR, TANKS RUN DRY, RUSSIAN TROOPS GET LOST
From Pastor Igor in Lviv, Feb. 27,  "Please tell your people, because of their prayers, God really fights our battles. The rockets disappear in the air without reaching our homes and no one knows where did they go. Enemy tanks run out of fuel, Russian troops get lost and ask our locals for food and for directions –that is definitely God because we are dealing with the second strongest army in the world. And this morning Kyiv and other major cities are still free and we in Lviv did not have to run to the basements."
SUPERNATURAL FEAR–AND COURAGE
In a podcast, War and Miracles! (Pod for Israel), Feb. 27, Professor/Pastor Ivan tells of miracles in the Russian invasion of Ukraine: (starts at 20:25 on timeline):
Believers have been praying for the Russian army to have fear as in accounts of battles in the Old Testament–when some Russians surrendered, they shared that at a certain moment they experienced supernatural fear that could not be explained by anything [else]. And at the same time God is giving courage to some unarmed Ukrainians who literally try to stop tanks with their bare hands, attempting to block roads just by standing on the highway–and there are cases when tanks were stopped. One missile landed two yards from a church building and did not explode.
(In this podcast by a staff member of One For Israel, the host follows Ivan's account of miracles in Ukraine with stories of some of the miracles experienced in Israel when under fire: "That's awesome. We have had some similar experiences with rockets coming from Gaza." He described one man who normally ignored the frequent incoming missile sirens but "for some reason" when he heard one siren, he felt restless and walked into the next room–just as the desk where he had been sitting and his computer took a direct hit! "We serve a miraculous God who does great things!")
BOMBS LAND; LIVES SPARED
In a similar account from the president of the Kyiv Theological Seminary (founded by Biola University and Talbot Seminary in La Mirada, CA): On the first day of the attack from Russia, a missile exploded in an apartment building, landing in the bedroom of an 10-year old boy named Dima. But at the time it landed, Dima was in a bomb shelter with his mother.
Pastor Ivan pointed out that as of Feb. 27 there had been only 9 civilian deaths despite widespread and constant pummeling by Russian forces. There had been only 200 Ukrainian military deaths compared to 4000 Russian military deaths–and some Russian soldiers have been voluntarily laying down their weapons.
AND A NEW LIFE BORN
Miracle baby born in underground shelter during shelling (Sky News)
A baby was born in the basement of a Ukrainian city hospital as Russian forces fired outside. His mother went into labour inside Starobilsk Multidisciplinary Hospital in Luhansk on Friday night, according to the hospital's Facebook.
Staff rushed to create an underground makeshift ward where she could give birth safely.
The maternity ward's page read: "Three danger warnings a day. In the morning, shelling of a residential area next to the hospital. Now, somewhere very close to the heavy fire … in the waiting room – the wounded …
"Meanwhile, in the basement of the maternity hospital, in conditions far from those that a new life deserves – a loud cry of a newborn … Boy!"
Have you heard stories of miracles? Please share in the comments!
Writer Jessica Renshaw is an intercessor and author of GIANNA, ABORTED AND LIVED TO TELL ABOUT IT, the true story of a baby born alive during a legal saline abortion (Focus on the Family, 1995, Gold Medallion finalist) and COMPELLING INTERESTS: A NOVEL ABOUT ABORTION FROM THE HEARTS OF PEOPLE ON BOTH SIDES.
Partner with Us
Intercessors for America is the trusted resource for millions of people across the United States committed to praying for our nation. If you have benefited from IFA's resources and community, please consider joining us as a monthly support partner. As a 501(c)3 organization, it's through your support that all this possible.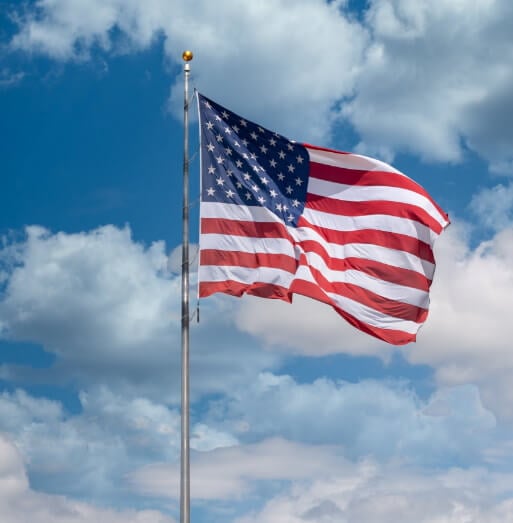 Become a Monthly Partner
You can post a prayer to share with others.
Alan V
March 2, 2022, 2:16 pm
Father, we continue to pray for our brothers and sisters in Ukraine. We have seen the miracles that You have performed for them, and we pray that You would continue to act in powerful and miraculous ways. Guard the innocents and protect them from evil. you, O Great God, have always fought Your peoples' battles. Their job is to stand and observe the victory of the Lord! Hallelujah!
Carm H
March 2, 2022, 12:17 pm
Father, I pray for your people in Ukraine. If it be your will: intervene on their behalf; for Your will in sending angels to fight for them; for continuous thwarting of the plans of the Russian military. I ask , my God, for renewed courage and faith in Your ability to bring this invasion to an end in favor of Ukraine and Your people there. If it is Your will, for the eyes of the people (both Ukrainians and Russians) to be opened to see the angelic forces that are fighting on their side and for the eyes and minds of the leaders of other nations - ours in particular — to see the truth of their fault and responsibility and to assist Ukraine however they are led by You, of my God, to do so. This Prayer I raise because of who You have made me in Christ Jesus my Master. AMEN