Ukraine: "Human words aren't working right now. We need God's words…" 
Jessica Renshaw, Hidden in Jesus
|
February 28, 2022
Ukraine: "Human words aren't working right now. We need God's words…" 
Jessica Renshaw, Hidden in Jesus
|
February 28, 2022
I Prayed
have prayed
Father God, Your Word does NOT return void. We pray that You would keep these Christian stations on the air and spread Your Word powerfully throughout Ukraine and the surrounding countries.
"Human words aren't working right now. We need God's words…" 
"Nothing is more powerful than the Word of God at this moment." Max, FEBC Program director, Kyiv, Ukraine 
View Comments (10)
All 7 radio stations of Far East Broadcasting (FEBC) managed to stay on the air in Ukraine over the first 2 days of the Russian invasion. Updates by phone, text and video come from FEBC program directors and broadcasters around the country. Each tells of taking every opportunity to share the gospel: 
NEW UPDATE!
Feb 26, 2022 Everyone on the team is still alive. Praise God! Control of the radio network has now been transferred from Kyiv to the western city of Chernivtsy. Six out of seven stations are still on the air [through 3rd day!] We believe the station in Shastya is down, as this town is now 80% destroyed… Trained counselors posted all over Ukraine are taking calls almost non-stop. Nina, the leader of the counselor group, says, "Exhausted, but working non-stop. We cannot stop now." We are receiving more than 4,000 contacts a day, but the need is so great. How can we refuse to answer and pray with those who are terrified, anxious, and desperate? Please continue to pray!
Feb 24, 2022: The invasion has begun. As of now we are still on the air in Ukraine. Explosions have been heard in Kyiv (the capital, also called Kiev], where our main studio is.
Our program director, Max, walked the streets of Kyiv to the broadcast studio this morning and went on the air to proclaim to listeners, "Nothing is more powerful than the Word of God at this moment." FEBC's counselors are working non-stop, answering people's calls. Amazing and heartbreaking response, people are hungry for something real.
Right now our programmers are literally reading the Word of God on the air. As one of them said, "Human words aren't working right now. We need God's words…" Listener response to call center counselors is 4x higher than ever before. This is a level of desperation we've never seen.
Feb 25, 2022: We are still on the air in Ukraine. This is no small miracle. We are all realizing afresh how powerful the Word of God is as we read it on the air. Ukraine's president has mobilized and called upon all men over 18 to stay and defend the country and countless mothers are calling into our call lines distraught over their sons. Most of them evidently have never prayed before, but now they are calling in and asking for prayer for their sons.  
As bomb explosions were heard in the background, we heard from one of the team who was on the road and talking by phone saying, "I am ready to be with Jesus…but if He lets me live, I'll do anything and everything in my power to share His Good News with Ukrainians."
Our team is reporting that bombs are now targeting civilian targets like apartment buildings and preschools. Many of FEBC's teams have had to flee their homes in Kyiv, some are still on the road, others spent the night in bomb shelters. Below are posts from several of our broadcasters.
From our program director, Max: "Please continue to pray for our listeners, as they hear the message of Christ at this time. People need the Lord as never before."  
Inna, Morning Show Host: "I am on my way to a city in western Ukraine, still don't know where I'll end up. When I have access to Internet, I post short messages, encouraging my listeners to give their lives to Christ. I spent last night in a bomb shelter… cold, terrible smell, crying children, crying adults, howling dogs, scared of the sounds of exploding rockets. We appreciate your prayers so much, we can't stop ministering, but we need the power of God to continue." 
Igor, Radio Host: "I am really afraid for my little daughters. And I know that millions of others are as well. I am using Tik Tok to reach other young parents like me, telling them about the love of Christ in this frightening time." Igor's wife Emma says, "I want to ask every one of you to please pray for us." She breaks down in tears and can't go on.
_____________________
GREAT GOD, GREAT MISSION: The Story of FEBC 
In 1945, with nothing more than a heart to reach the lost and an understanding of radio's ability to reach far and wide, Far East Broadcasting Company (FEBC) was founded in 1945 with one goal in mind: broadcasting Christ to the world.
Circling the Globe
FEBC's programs are now heard on AM and FM stations worldwide, as well as by satellite, the Internet, and on SD cards through our Gospel Speaker Box. We are now broadcasting 1,571 hours each day in 145 languages worldwide. Four billion people live within range of our transmitters. Last year, we received 148 million listener responses, many attesting to transformed lives. FEBC is uniquely positioned near countries closed to Christian witness, and throughout the pandemic has proclaimed the gospel to people groups isolated by quarantine.
Are you thankful for this ministry at this time? Post a prayer for them in the comments.
Partner with Us
Intercessors for America is the trusted resource for millions of people across the United States committed to praying for our nation. If you have benefited from IFA's resources and community, please consider joining us as a monthly support partner. As a 501(c)3 organization, it's through your support that all this possible.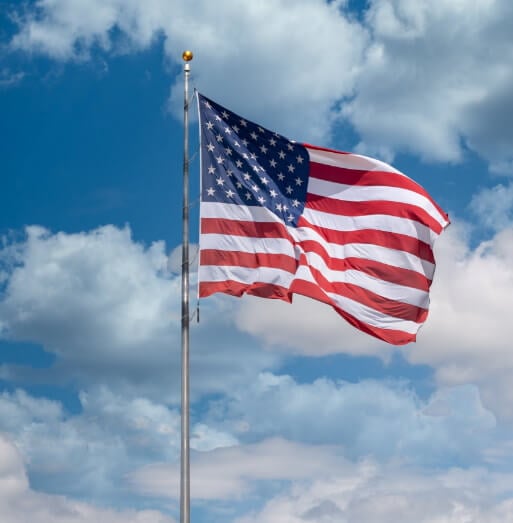 Become a Monthly Partner
You can post a prayer to share with others.
Jane F
February 28, 2022, 5:18 pm
PRAYER REVELATION for the UKRAINE - PRAY that the enemy of Russia will become 'BLIND' and 'GREATLY CONFUSED' as they begin coming against each other as God's word is written. This morning as I was in intercession prayer for UKRAINE - I had these words come to my heart - for SPIRITUAL WARFARE over the Ukraine - I had 2 King 6:8-23 involving Elisha; and also Judges 7 19-22 involving Gideon come to my heart to pray over UKRAINE. I am praying this VICTORY IN OUR GOD of 'IT IS WRITTEN' words of our GOD over the Ukraine. Pray that the eyes of Putin, his Commanders, his military will become 'blind' and 'confused' as written in 2 Kings 6 - and to have our GOD send down MILITARY TROOPS of heaven to battle for Ukraine so that this world will see GOD's TRUTH prevailing over a nation so that EVIL does not have VICTORY but UKRAINE has the full VICTORY in our GOD... - 2 Kings 6:8-23 Elisha Traps Blinded Arameans 8 Now the king of Aram was at war with Israel. After conferring with his officers, he said, "I will set up my camp in such and such a place." 9 The man of God sent word to the king of Israel: "Beware of passing that place, because the Arameans are going down there." 10 So the king of Israel checked on the place indicated by the man of God. Time and again Elisha warned the king, so that he was on his guard in such places. 11 This enraged the king of Aram. He summoned his officers and demanded of them, "Tell me! Which of us is on the side of the king of Israel?" 12 "None of us, my lord the king," said one of his officers, "but Elisha, the prophet who is in Israel, tells the king of Israel the very words you speak in your bedroom." 13 "Go, find out where he is," the king ordered, "so I can send men and capture him." The report came back: "He is in Dothan." 14 Then he sent horses and chariots and a strong force there. They went by night and surrounded the city. 15 When the servant of the man of God got up and went out early the next morning, an army with horses and chariots had surrounded the city. "Oh no, my lord! What shall we do?" the servant asked. 16 "Don't be afraid," the prophet answered. "Those who are with us are more than those who are with them." 17 And Elisha prayed, "Open his eyes, Lord, so that he may see." Then the Lord opened the servant's eyes, and he looked and saw the hills full of horses and chariots of fire all around Elisha. 18 As the enemy came down toward him, Elisha prayed to the Lord, "Strike this army with blindness." So he struck them with blindness, as Elisha had asked. 19 Elisha told them, "This is not the road and this is not the city. Follow me, and I will lead you to the man you are looking for." And he led them to Samaria. 20 After they entered the city, Elisha said, "Lord, open the eyes of these men so they can see." Then the Lord opened their eyes and they looked, and there they were, inside Samaria. 21 When the king of Israel saw them, he asked Elisha, "Shall I kill them, my father? Shall I kill them?" 22 "Do not kill them," he answered. "Would you kill those you have captured with your own sword or bow? Set food and water before them so that they may eat and drink and then go back to their master." - 23 So he prepared a great feast for them, and after they had finished eating and drinking, he sent them away, and they returned to their master. So the bands from Aram stopped raiding Israel's territory. ************************ Judges 7 New King James Version Gideon's Valiant Three Hundred 7 Then Jerubbaal (that is, Gideon) and all the people who were with him rose early and encamped beside the well of Harod, so that the camp of the Midianites was on the north side of them by the hill of Moreh in the valley. 2 And the Lord said to Gideon, "The people who are with you are too many for Me to give the Midianites into their hands, lest Israel claim glory for itself against Me, saying, 'My own hand has saved me.' 3 Now therefore, proclaim in the hearing of the people, saying, 'Whoever is fearful and afraid, let him turn and depart at once from Mount Gilead.' " And twenty-two thousand of the people returned, and ten thousand remained. 4 But the Lord said to Gideon, "The people are still too many; bring them down to the water, and I will test them for you there. Then it will be, that of whom I say to you, 'This one shall go with you,' the same shall go with you; and of whomever I say to you, 'This one shall not go with you,' the same shall not go." 5 So he brought the people down to the water. And the Lord said to Gideon, "Everyone who laps from the water with his tongue, as a dog laps, you shall set apart by himself; likewise everyone who gets down on his knees to drink." 6 And the number of those who lapped, putting their hand to their mouth, was three hundred men; but all the rest of the people got down on their knees to drink water. 7 Then the Lord said to Gideon, "By the three hundred men who lapped I will save you, and deliver the Midianites into your hand. Let all the other people go, every man to his [a]place." 8 So the people took provisions and their trumpets in their hands. And he sent away all the rest of Israel, every man to his tent, and retained those three hundred men. Now the camp of Midian was below him in the valley. 9 It happened on the same night that the Lord said to him, "Arise, go down against the camp, for I have delivered it into your hand. 10 But if you are afraid to go down, go down to the camp with Purah your servant, 11 and you shall hear what they say; and afterward [b]your hands shall be strengthened to go down against the camp." Then he went down with Purah his servant to the outpost of the armed men who were in the camp. 12 Now the Midianites and Amalekites, all the people of the East, were lying in the valley as numerous as locusts; and their camels were [c]without number, as the sand by the seashore in multitude. 13 And when Gideon had come, there was a man telling a dream to his companion. He said, "I have had a dream: To my surprise, a loaf of barley bread tumbled into the camp of Midian; it came to a tent and struck it so that it fell and overturned, and the tent collapsed." 14 Then his companion answered and said, "This is nothing else but the sword of Gideon the son of Joash, a man of Israel! Into his hand God has delivered Midian and the whole camp." 15 And so it was, when Gideon heard the telling of the dream and its interpretation, that he worshiped. He returned to the camp of Israel, and said, "Arise, for the Lord has delivered the camp of Midian into your hand." 16 Then he divided the three hundred men into three companies, and he put a trumpet into every man's hand, with empty pitchers, and torches inside the pitchers. 17 And he said to them, "Look at me and do likewise; watch, and when I come to the edge of the camp you shall do as I do: 18 When I blow the trumpet, I and all who are with me, then you also blow the trumpets on every side of the whole camp, and say, 'The sword of the Lord and of Gideon!' " 19 So Gideon and the hundred men who were with him came to the outpost of the camp at the beginning of the middle watch, just as they had posted the watch; and they blew the trumpets and broke the pitchers that were in their hands. 20 Then the three companies blew the trumpets and broke the pitchers—they held the torches in their left hands and the trumpets in their right hands for blowing—and they cried, "The sword of the Lord and of Gideon!" 21 And every man stood in his place all around the camp; and the whole army ran and cried out and fled. 22 When the three hundred blew the trumpets, the Lord set every man's sword against his companion throughout the whole camp; and the army fled to [d]Beth Acacia, toward Zererah, as far as the border of Abel Meholah, by Tabbath. 23 And the men of Israel gathered together from Naphtali, Asher, and all Manasseh, and pursued the Midianites. 24 Then Gideon sent messengers throughout all the mountains of Ephraim, saying, "Come down against the Midianites, and seize from them the watering places as far as Beth Barah and the Jordan." Then all the men of Ephraim gathered together and seized the watering places as far as Beth Barah and the Jordan. 25 And they captured two princes of the Midianites, Oreb and Zeeb. They killed Oreb at the rock of Oreb, and Zeeb they killed at the winepress of Zeeb. They pursued Midian and brought the heads of Oreb and Zeeb to Gideon on the other side of the Jordan. Footnotes Judges 7:7 home Judges 7:11 you shall be encouraged Judges 7:12 innumerable Judges 7:22 Heb. Beth Shittah -
Alan V
February 28, 2022, 9:44 am
Father God, Your Word does NOT return void. We pray that You would keep these Christian stations on the air and spread Your Word powerfully throughout Ukraine and the surrounding countries. Use this crisis to eliminate corruption, deep state manipulation and bring revival. Reveal Your glory!