New Details Texas School Board Case–Press Conference Today
From Fox News
|
February 28, 2022
New Details Texas School Board Case–Press Conference Today
From Fox News
|
February 28, 2022
I Prayed
have prayed
Father God, please bring the truth out about this case in Texas. We pray for honest school boards with integrity. We pray for parents to get involved in all aspects of school.
From Fox News: Newly released documents obtained by Fox News reveal the details of family violence allegations against Round Rock Independent School District Superintendent Hafedh Azaiez, and the school board's alleged actions to defend him.
Two fathers had gotten arrested for allegedly disturbing school board meetings after one of them mentioned a court proceeding against Azaiez. The school district suspended Azaiez last month after the Texas Education Agency recommended suspension due to the accusations the superintendent faced from his former girlfriend.
View Comments (0)
The Travis County District Court provided Fox News with "An Application For A Protective Order" (redacted version here) against Azaiez. Attorney General Ken Paxton ordered the document released, according to Texas Scorecard. In that document, a woman who identified herself as Azaiez's girlfriend from Sept. 2018 to Dec. 2020 and then from Feb. 2021 to June 2021 claimed that when she told Azaiez she was pregnant with his child, he demanded that she get an abortion, and when she refused, he assaulted her in her home, which put her in danger of a miscarriage.

Shocking allegations
When the woman informed Azaiez of the pregnancy on June 24, 2021, he had just signed a contract to become the Round Rock ISD superintendent. "He was very worried about the possibility of losing his job," the woman wrote in her application for a protective order. "He was very angry and accused me of doing this on purpose to destroy his career and family."
"Mr. Azaiez then started to threaten me verbally on phone calls and on text messages," the woman wrote in her application. "He asked me to have an abortion so that he would not lose his career and family. I was very upset at this, and I said no to an abortion and told him that I had made up my mind to have the child."
When she asked him to go to her doctor's appointment, he refused, the woman claimed. "He started to really try to intimidate me by telling me he was in a position of power, and he continued to accuse me of defaming him and that he would be fired."
She asked him to inform the Round Rock school board, and "he said the school board president [Amy Weir, at the time] was aware and had offered to protect him, she was informing him of everything and guaranteed him he would not lose his job. In the past, I had heard conversations between him and the school board president plotting things and keeping things from other school board members."
"I feel very intimidated by this woman Amy Weir the school board president as she is telling everyone I am lying about the abuse," the woman added.
She claimed that on July 6, 2021, Azaiez came to her home and demanded she get an abortion. "He became so angry he grabbed my arms with force, shaking me and shoving me until he threw me to the floor," she wrote. "I developed bruises and since this attack and I have had some bleeding and spotting in my pregnancy and have been advised by my physician that I am threatened to miscarry the pregnancy."
The woman repeatedly referred to this incident as an "assault" in the document. She reported the incident to police, but no charges against Azaiez have been filed.
In a text message chain attached to the document, the woman wrote to Azaiez, "No I will not get an abortion I will pay the consequences as you threatened me. This baby has a heartbeat. I will not kill it."
"For the last time I am telling you please get an abortion you don't know what you are getting yourself into," Azaiez responded. "I will make you pay this you will not make me lose everything … Don't make me go after you and make you pay the consequences for you and this baby."
On July 18, the woman called the police, reporting that someone had broken into her home. An iPad, two iMacs, and a diary had gone missing. She suspected Azaiez, although he has not been charged for the crime.
Azaiez's lawyer's response
Mary Nix, the attorney representing Azaiez, noted that "all applications for protective orders, including the one to which you refer, contain 'allegations' which are unproven and are not 'facts.' As I succinctly stated in a January 5, 2022 press release, we have objective evidence that the alleged assault, which is the genesis of this controversy, did not occur and we believe that evidence to be incontrovertible." . . .
The arrests
The Williamson County Sheriff's Office arrested Jeremy Story, a father of seven children who lives in the district but whose children attend school outside it, and Dustin Clark, a father of four children in RRISD schools, on Sept. 17, 2021, on one misdemeanor charge each of "Hinder Proceeding by Disorderly Conduct."
The charge against Story traced back to an Aug. 16 board meeting in which Story attempted to voice concerns about Azaiez. During that meeting, then-Board President Amy Weir cut Story off, warning him not to speak about a topic unrelated to the meeting's agenda. After he uttered the words "protective order," RRISD police escorted him out of the meeting.
Weir previously told Fox News that "there has never been an attempt to silence Mr. Story." Jenny LaCoste-Caputo, a spokeswoman for the school district, said, "At no time were speakers not allowed to speak in accordance with state law and board policy at a Round Rock ISD board meeting."
"I'd provided documents for this [application for a protective] order to the board months ago," Story told Fox News Digital shortly after the document's release. "I also testified to them in the school board meeting."
"In spite of all this proof, five members of the board have worked to hide their own unlawful actions and the superintendent's," he added. Neither Azaiez nor members of the school board have been charged with violating the law or have been accused of professional misconduct.
Story claimed that the board had done much to "violate my free speech rights and silence me and put me in jail." . . .
"If the board is truly innocent, they would welcome such an investigation," Story claimed. Yet the board recently voted, 5-to-2, against an investigation.
Story also shared with Fox News documents he obtained through a Freedom of Information Act request: a Travis County Sheriff's Office report of the break-in on July 18, and an alleged assault report, naming Azaiez and the woman. . . .
A rush to hire Azaiez?
Story and Clark, along with two school board members – Danielle Weston and Mary Bone – had expressed concerns about Azaiez during the hiring process. Story had previously claimed to Fox News Digital that Azaiez – who had previously served as superintendent at Donna ISD – "had used the police in his former district to silence a 68-year-old grandmother." (In both Round Rock and Donna ISD, superintendents command a school board police force, separate from local and state police.)
He presented a June 14 video of police officers delivering a trespass warning to Raquel Gonzales Martinez, an order barring her from setting foot on school grounds for two years. Martinez said she had uncovered corruption, but Donna ISD and LaCoste-Caputo declined to comment on the incident. Fox News does not have evidence corroborating alleged corruption.
Despite these concerns, the five other school board members voted to hire Azaiez rather than wait to investigate him. . . .
(From
Fox News
. Photo Credit: Getty Images).
Please pray for integrity in our school boards.
Partner with Us
Intercessors for America is the trusted resource for millions of people across the United States committed to praying for our nation. If you have benefited from IFA's resources and community, please consider joining us as a monthly support partner. As a 501(c)3 organization, it's through your support that all this possible.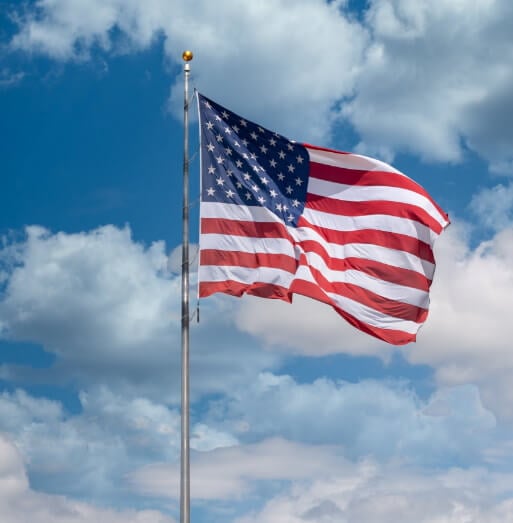 Become a Monthly Partner
You can post a prayer to share with others.
Alan V
February 28, 2022, 9:54 am
Father God, please bring the truth out about this case in Texas. We pray for honest school boards with integrity. We pray for parents to get involved in all aspects of school. The children are Yours' first and the parents second. Let us get the chain of command correct. You are the children's one sure defense.