TWENTY YEARS AFTER OUR DARKEST DAY THE LIGHT STILL SHINES
Rich Swingle, IFA Contributing Writer
|
September 7, 2021
TWENTY YEARS AFTER OUR DARKEST DAY THE LIGHT STILL SHINES
Rich Swingle, IFA Contributing Writer
|
September 7, 2021
I Prayed
have prayed
Lord we pray that two decades after the first major assault on our nation's shores we will remember to look to You in every challenge. Bless and continue the healing in those who still bear the scars — physical and emotional — from that infamous day.
As the 20th anniversary of 9/11 approaches, Ann Van Hine is giving more and more tours of the 9/11 Memorial in New York City, reminding adults, and telling young people of the darkest day in American history that many of us have known. Ann gave more than 500 tours of Ground Zero before the lockdowns, but she's now reaching larger audiences through her new book, Pieces Falling.
Many are shocked when they discover that their guide lost her husband, Bruce Van Hine, very near where they're walking. Her book tells how she and their two girls spent that day trying to connect with Bruce. At 10 p.m. they all piled into bed with their Rottweiler, but she said, "I had a feeling someone might be coming to the house and didn't want to be in my pajamas, so I stayed dressed." A little before midnight, Bruce's lieutenant, hiking partner, and friend, Charlie Schmid, and another officer knocked on her door with the news that Bruce and his fellow firefighters in Squad 41 were unaccounted for.
View Comments (12)
In February 2002 they found tools marked with "Squad 41" near what was determined to be the elevators on what used to be the 43rd floor of the South Tower. One of the tools was a bunny tool, used to open elevator doors. The bodies of the squad members found with the tools were incinerated.
The next month they found Bruce's body with another colleague from Squad 41 in what was determined to be the lobby. It seems Bruce and one colleague were able to rescue two civilians and get them within steps of safety before the South Tower collapsed, leaving 110 floors in a 12-story pile.
After enduring all that tragedy, why would Ann want to talk about it to strangers… where it took place? God was her family's Rock during that time, and she freely shares the Good News that took them through those dark days.
Ann was born ten years after World War II ended, and she wondered why everyone still wanted to talk about it. As an adult it became clear that they were still processing it. People are still processing 9/11, and therefore we need to keep talking about it.
We need to be reminded that America has enemies, and that we need to stay in prayer for our protection. We need to be reminded that during national tragedies there are individual families who are experiencing them at a deeper level than we can imagine. We need to be reminded that there is One we can all go to on our darkest days who will be our Rock.
Spoiler alert:
I perform a one-man play about 9/11 as seen through the eyes of three people, and one of them is Bruce Van Hine.
Jonathan Maurer, a friend from my alma mater, George Fox University, mentioned to me that in September 2002, his church wanted to bring someone out to Indiana who had experienced 9/11.
I thought of a fellow in an acting group (Actor's Co-Op, which is no longer meeting in NYC) whose aunt was missing that day. A news crew had followed him around as he looked for her in local hospitals. I figured he could show the footage and tell details of how the Lord was working that may not have made it into the news, and it could end with the triumphant discovery of his aunt, alive and well.
Week after week, my friend wasn't showing up to Actor's Co-Op! Six weeks before 9/11/02 he still wasn't there, and I thought it was time to figure out a different way to contact him or to recommend someone else. Then I felt that nudge. I sensed the Lord calling me to tell the story as a one-man play. I pitched the idea to my friends at Actor's Co-Op, and they sensed confirmation. They laid hands on me to pray as I embarked on one of the most challenging six weeks of my career!
You usually want a solid month to prepare for a play when the lines are shared by an entire cast, but with only two extra weeks (one of which I spent teaching at a Salvation Army performing arts conservatory) I researched several stories, read books, interviewed people, wrote the play, memorized, and staged it, under the direction of my good friend Mac Nelson. It was one of those assignments I can say I could not have done without the Lord's help.
Several of the stories I was pursuing didn't pan out. A window washer was caught in one of the elevators, and he used his squeegee to pry open the elevator door. He was in a section of the building where that elevator didn't open, so he used the squeegee to break through the wall into a women's restroom, where he was able to escape to safety. I called him, and when he heard my idea, he hung up on me.
Holy Spirit led me to three other stories: Father Brian Jordan, a priest in the Franciscan order; Lana Ho Shing (who I portray as Lon), a Morgan Stanley mutual funds specialist who moved to New York City from the Caribbean, and Bruce Van Hine, a highly trained firefighter for the FDNY.
I interviewed Father Brian, who (another spoiler alert) shepherded the Healing Cross of Ground Zero to its final resting place in the 9/11 Museum.
I interviewed Lana, who heard Holy Spirit calling her out of the South Tower after the North Tower had been struck. Despite the voice on the intercom telling her to stay put, she trusted she was hearing from the Lord, and He directed her home, prompting her to turn right or left at every confusing turn. Since I could not interview Bruce, I interviewed Ann, Charlie, and some of the other guys at Squad 41.
The response from firefighters to the play, even before it was written, has been overwhelming. A hook and ladder parked outside one of the churches where I was performing it!
My bride, Joyce Swingle, also a writer for Headline Prayer, is a trained counselor, and she learned that retelling stories of tragedy, especially when those who went through it can focus on the positive elements, helps with the healing process. That's been my prayer: By remembering how the Light of the Lord was still shining on the day that free will was twisted into something very dark, we can face the Light on our dark days.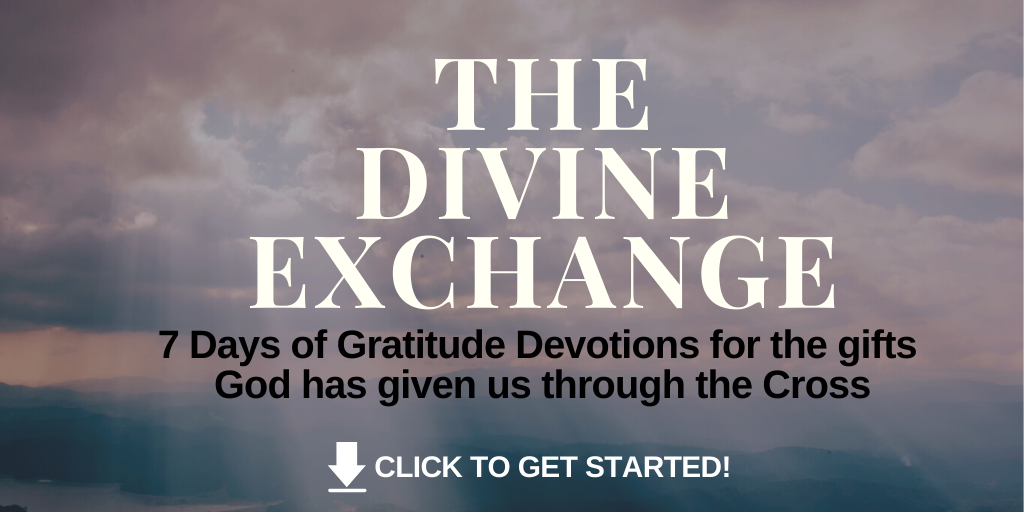 During my interview with Ann at the 9/11 Memorial, which you can watch below, she referred to something Walt Whitman wrote:
"Keep your face always toward the sunshine — and shadows will fall behind you."
Ann said she uses this to remind her to always face the Son.
Intercessors, let's:
Praise the Lord that only 4% of those targeted on 9/11 died.
Praise Him because 9/11 kicked off a revival creating more churches in NYC than we've had since the 1940s!
Intercede for those who are still working through trauma.
Pray for protection over our nation from every kind of attack.
Pray Ann's book will point many to the Source of her healing.
Pray Five Bells for 9/11 will continue to bring healing and salvation.
Ask for Pieces Falling at your local bookstore. It's also available online, but after my interview with Ann you'll see why she recommends shopping locally and hear a delightful story of how the Lord is already using Ann's book!
Ann gives tours through the 9/11 Tribute Museum: www.911TributeMuseum.org.
If you're in the New York City area, I'll be performing Five Bells for 9/11, a fundraiser for first responders, in Butler, New Jersey, at 10:30 a.m. on September 12. I'm trying to arrange for a livestream of a performance on 9/11, which is already sold out. It's a fundraiser for first responders. Check www.RichDrama.com/Schedule to see if that's been approved.
www.RichDrama.com/AnnVanHineInterview
Partner with Us
Intercessors for America is the trusted resource for millions of people across the United States committed to praying for our nation. If you have benefited from IFA's resources and community, please consider joining us as a monthly support partner. As a 501(c)3 organization, it's through your support that all this possible.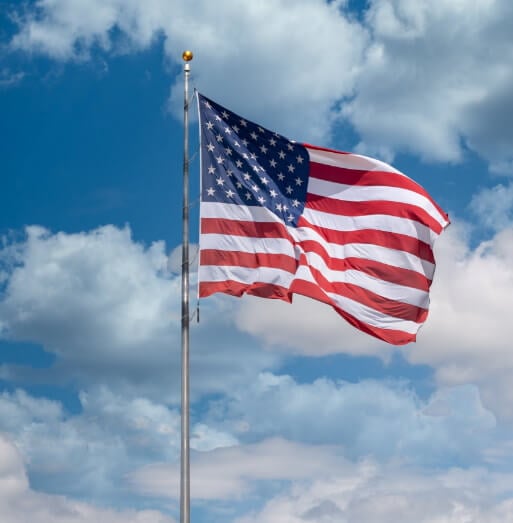 Become a Monthly Partner