IFA Exclusive: Touching Testimony from a Ukrainian Church
From Intercessors for Ukraine
|
August 20, 2022
IFA Exclusive: Touching Testimony from a Ukrainian Church
From Intercessors for Ukraine
|
August 20, 2022
I Prayed
have prayed
Father, we pray that You continue to bless the church in Ukraine. Give Sumy and every Christian church the ability to reach the impoverished, Lord.
The following is an update from Sumy Christian Church in Ukraine, a church run by our contacts from Intercessors for Ukraine.
During July, Sumy Christian Church provided assistance to five villages of the Trostyanets district, which were occupied and partially destroyed as a result of hostilities. We were bringing people food, medicines, clothes, baby and adult diapers, baby food and giving everyone prayer books. And most importantly, we brought them the Good News. Adults and children listened to our preaching with joy, sincerely prayed with the prayer of repentance, some with tears invited Christ to their hearts. Many people came up, thanked and invited to come again.
View Comments (9)
In the villages of Stanov and Buimer, the church helped 370 families, these villages are nearby and were under occupation for a month, Russian troops were based on the territory of these villages, both these villages and other settlements of the Sumy district were shelled. A lot of destroyed houses, school is also damaged by shelling.
Village Semerenka was also very damaged by the occupation, the church and cultural center were broken with shells, the houses of civilians were burned. On February 24, as soon as the war began, the villagers began to lay down trees so that Russian troops would not pass, but it was too late. The next day, on February 25, the occupiers drove around the village and were here until April, on March 8 they began shelling the village. There are still mined areas near the village. In this village, we helped 150 families, including replaced people, large families and disabled people. In the last photo, a family whose house completely burned down, all things and documents are destroyed.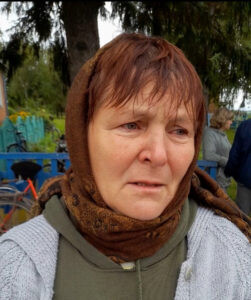 Galina, 55 years old, villager:
They broke my godson's house, his children miraculously survived: at that time they went to their grandmother, and he himself was on the street when a shell flew into the house. Since then, constant shelling has begun. One day two people were killed: a father of many children and a 50-year-old husband. They shelled day and night. We thought we wouldn't survive, we saw the neighbor's house burning, but we couldn't go out. A little earlier, a shell flew into my house, but thank God it didn't explode. The sappers said it had fallen apart into 2 parts and if it had been exploded, there was nothing left of the house. It was in that room that we all slept before: children and adults (9 people). God himself saved us. We were hiding in the cellar, laying the door with bags of potatoes, because it was knocked out three times by an explosive wave.
Valentina, librarian.
Our club was one of the best rural clubs in the region. There were many children's clubs, a library, adult amateur performances, festive events and concerts were held. The occupiers entered the club, sprinkled the entire area of the hall with powder fire extinguisher. (We couldn't wash it for a month later). When Slavgorod was shelled with cluster shells, it also came to us: the front door was completely broken, 30 double-glazed windows, the roof was punched in three places, the piano was broken. It is not possible to hold concerts now.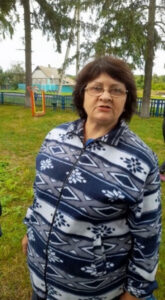 Lyudmila, a resident of the village of Semerenkovo.
When Ukrainian troops blew up the bridge, the occupiers just got mad and began to "pour" us with terrible fire from "Hurricanes" and "Grads". We didn't get out of the cellars. We thought we wouldn't survive. When Ukrainian troops expelled the Rashists from Trostyanets, they also walked through us and we sat in the basements for two days. They couldn't move over the exploded bridge and circled around the neighborhood. Up to 90 military vehicles! In the morning they moved in one direction, in the evening – in the other one. The church, which was built in 1836 and residential buildings were damaged, everything that came across on the way was destroyed. Two men were killed: one near his house was killed by a shell, the other one was killed in the house, and the old woman was wounded by debris and she soon died. And then they brought two howitzers and started shelling Trostyanets! It seemed like our houses were bouncing!
150 families living in the villages of Soldatskoye and Nitsakha received help from our church. The village was in occupation for more than a month, there were active hostilities on the territory of the village, many houses were completely destroyed, after de-occupation many replaced people from Kharkiv moved to this village. There are many families with young children, people recover from awful stress and shock.
The village of Belki was also in occupation, the whole street was completely destroyed. At the moment, many replaced people from Kharkiv and other cities where fighting are taking place have moved here. 150 families have received help from the church.
How are you praying for the Ukrainian church? Share your thoughts and prayers below.
(Used with permission from Intercessors for Ukraine. Photo Credit: Intercessors for Ukraine)
Partner with Us
Intercessors for America is the trusted resource for millions of people across the United States committed to praying for our nation. If you have benefited from IFA's resources and community, please consider joining us as a monthly support partner. As a 501(c)3 organization, it's through your support that all this possible.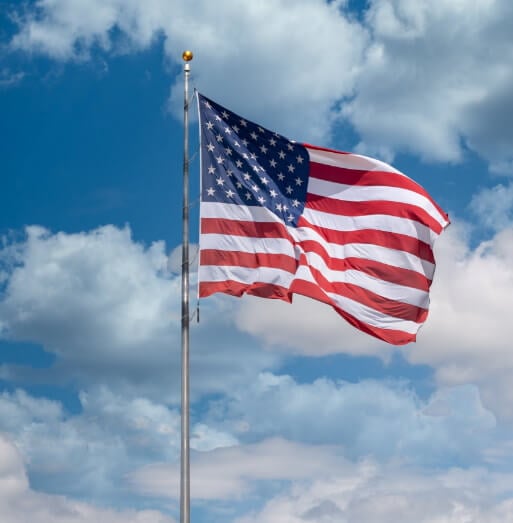 Become a Monthly Partner
You can post a prayer to share with others.
christine s
August 20, 2022, 4:42 pm
Father, we pray that You continue to bless the church in Ukraine. Give Sumy and every Christian church the ability to reach the impoverished, Lord.