States Push Back Against 'Woke' Asset Management
From The Epoch Times.
|
August 19, 2022
States Push Back Against 'Woke' Asset Management
From The Epoch Times.
|
August 19, 2022
I Prayed
have prayed
Father, we pray that You would supernaturally stop BlackRock from using its clients' money to fund leftist agendas. Bring justice to this company, Lord!
19 states have taken a firm stance against Blackrock, a company that invests its clients' money with left-leaning goals in mind.
From The Epoch Times. A growing coalition of state governments is pushing back against the world's largest asset manager, saying it is putting its political agenda over the interests of clients and even U.S. national security.
View Comments (5)
Last week, a group of 19 state attorneys general from Republican-leaning states sent a strongly worded letter to BlackRock CEO Larry Fink demanding an end to this agenda and a return to fulfilling its fiduciary duties, suggesting the company's actions may even be illegal.
Investigations and further legislative action may be next, state officials involved told The Epoch Times.
"Our state is heavily invested in organizations like BlackRock, and those organizations owe a fiduciary duty to the state of Montana to invest our money in the best way possible to earn returns," Montana Attorney General Austin Knudsen said in a phone interview. "That doesn't include pushing a liberal agenda."
Saying that the company and its allies had failed to convince legislatures to back its ideas, Knudsen blasted what he argued was the company's effort to impose "idealistic, green, utopian, progressive ideas" on Americans through economic pressure instead….
BlackRock: An Economic Behemoth
With over $10 trillion in assets under its management, BlackRock is one of the most powerful entities in the world. It manages more wealth than the annual GDP of every country in the world except the United States and China, according to data cited in the letter.
BlackRock also owns large stakes—in many cases the largest stake—in an enormous array of companies in the United States and worldwide. That often includes owning stakes in companies that are ostensible competitors.
As such, the New York-based firm has vast influence in determining the policies of those companies, in addition to government policy around the world.
Current and former BlackRock officials also have a very close relationship with senior officials in the Biden administration and the Federal Reserve System. Some critics even argue that there is a "revolving door" between the company and the government.
Biden selected Brian Deese, global head of sustainable investing at BlackRock, to lead his National Economic Council. Deese previously served as a senior adviser to President Barack Obama and Former Secretary of State Hillary Clinton.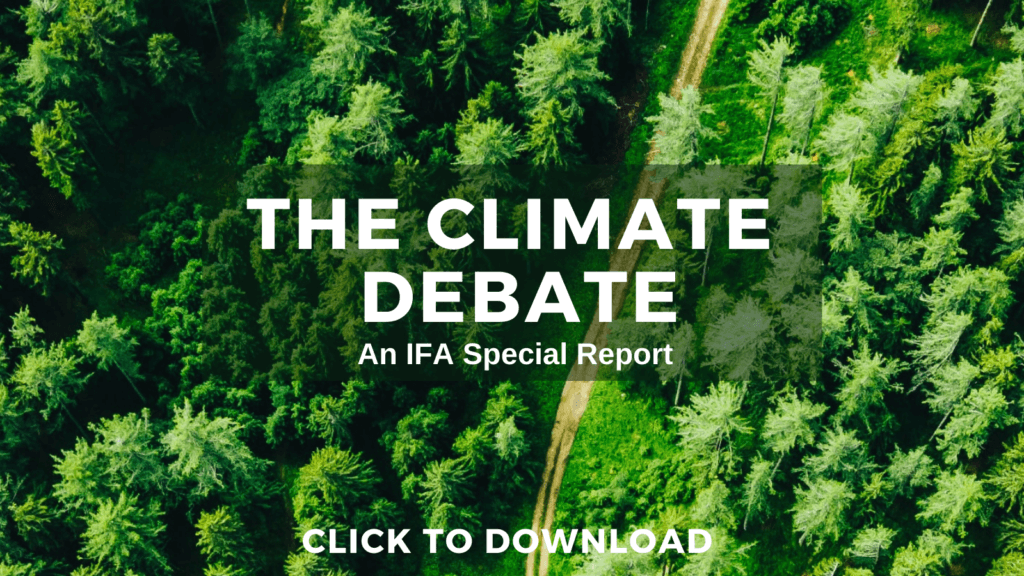 Former BlackRock global chief investment strategist and former Obama official Michael Pyle now serves as chief economic adviser to Vice President Kamala Harris.
Another top Biden administration official, Deputy Treasury Secretary Adewale Adeyemo, previously served as chief of staff to BlackRock CEO Fink.
Fink, a longtime Democrat, is also very well connected, sitting on the board of the immensely powerful Council on Foreign Relations, which brings government officials, media companies, and major business interests together. Fink also sits on the board of the better-known World Economic Forum. Both organizations promote sustainability policies supported by the UN and aligned with BlackRock's agenda.
The firm has long been criticized for harming U.S. national security and economic competitiveness by directing foreign investment to communist China.
BlackRock also came under fire for its role in operating various Federal Reserve programs that critics say showered taxpayer money on well-connected companies willing to push the firm's agenda….
But state officials are now lashing out against the corporate giant's leaders using BlackRock's influence to impose their political and economic views on American companies and on the U.S. economy more broadly.
In particular, the top lawmen in their states blasted BlackRock's efforts to promote "ESG" metrics, which focus on a company's "Environmental, Social, and Governance" profile instead of just its profitability and risk.
The influence exerted by BlackRock and a handful of other corporate titans has caused a global proliferation of ESG investing and interest, in addition to a strong shift in environmental and political stances taken by companies worldwide….
Legal Violations
Montana Attorney General Knudsen said the company had not issued a formal response to the letter yet….
In the letter, the state attorneys general warned about a wide range of potential legal violations that they asked Fink and BlackRock to address—among them, considering factors outside of the best financial interests of clients in its decision-making.
"While couched in language about long-term value, BlackRock's alignment of engagement priorities with environmental and social goals, such as the UN's Sustainable Development Goals, suggests at a minimum a mixed motive," they said in the letter.
Operating with a "mixed motive," the letter warned, indicates a "rampant violation" of laws requiring a fiduciary to operate solely in the interest of clients….
Specifically, the letter cited BlackRock's role in a global corporate network known as the Net Zero Managers Alliance, which calls on its members to help achieve net zero emissions of so-called greenhouse gases to help reach the goals set under the United Nations Paris Agreement.
In fact, the alliance itself outlines on its website the vision for "all assets under management to achieve net zero emissions by 2050 or sooner."
The firm is also working to "stifle opposing viewpoints altogether" on climate issues and the U.N. Paris Agreement, the AGs said….
In addition, the coalition of chief law enforcement officers warned of potential anti-trust violations over energy-market manipulations. Among other concerns, they said that "group boycotts," "restraining trade," and "concerted refusals to deal" all "clearly" run afoul of anti-trust laws.
All of these issues have negatively affected the states and their pension funds, the law enforcement chiefs said….
Severing Ties and Financial Black Eyes
While the attorneys general launched their opening salvo against BlackRock last week, a coalition of 16 state treasurers had already started working on these issues in early 2022.
Led by West Virginia Treasurer Riley Moore, top financial officials from over a dozen states warned that their states would stop doing business with BlackRock and other major financial institutions unless they stopped pursuing "woke" policies such as waging war on traditional energy sources.
Last month, Moore's office placed five leading financial institutions on his state's "Restricted Financial Institution List." They are now banned from banking contracts with West Virginia due to "conflicts of interest" involving attacks on energy companies.
The institutions on the list are BlackRock Inc., Goldman Sachs Group Inc., JPMorgan Chase & Co., Morgan Stanley, and Wells Fargo & Co. One major bank avoided being placed on the list by ending its ban on lending to companies that deal with "fossil fuel" energy, a critical industry in West Virginia….
Echoing the state AGs, Moore said financial institutions must do what they are required by law to do: Make money for clients, which in many cases include state governments and pension funds, rather than pursue political agendas.
"They should not be worried about all of this nonsense," said Moore, referring to what he describes as "woke" policies that are pushed exclusively by the political left. "They are playing politics with our money, trying to push their political agenda on the country."
"Our own money is being weaponized against us," he added….
How are you praying against the politicization of companies like BlackRock? Share your thoughts and prayers below.
(Excerpt from The Epoch Times. Photo Credit: Getty Images)
Partner with Us
Intercessors for America is the trusted resource for millions of people across the United States committed to praying for our nation. If you have benefited from IFA's resources and community, please consider joining us as a monthly support partner. As a 501(c)3 organization, it's through your support that all this possible.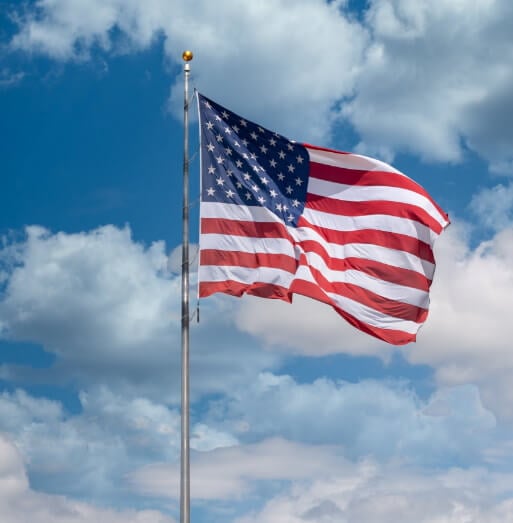 Become a Monthly Partner
You can post a prayer to share with others.
Alan V
August 20, 2022, 8:21 am
Father, we pray that You would supernaturally stop BlackRock from using its clients' money to fund leftist agendas. Bring justice to this company, Lord! Use their money for Your purposes (it is Yours) and bring their sin back to them.
David C
August 19, 2022, 5:33 pm
Father, we pray that You would supernaturally stop BlackRock from using its clients' money to fund leftist agendas. Bring justice to this company, Lord!