THR TRUTH ABOUT GENDER DYSPHORIA
From Newsweek
|
February 17, 2021
I Prayed
have prayed
Father, help the truth about becoming transgender and gender dysphoria to be brought into the light and exposed. We ask for wisdom and discernment for parents raising children in this world right now.
We Need Balance When It Comes To Gender Dysphoric Kids. I Would Know
According to News Week, "I am a 48-year-old transgender man. I was thrilled when the medical community told me six years ago that I could change from a woman to a man. I was informed about all the wonderful things that would happen due to medical transition, but all the negatives were glossed over. Since then, I have suffered tremendously, including seven surgeries, a pulmonary embolism, an induced stress heart attack, sepsis, a 17-month recurring infection, 16 rounds of antibiotics, three weeks of daily IV antibiotics, arm reconstructive surgery, lung, heart and bladder damage, insomnia, hallucinations, PTSD, $1 million in medical expenses, and loss of home, car, career and marriage. All this, and yet I cannot sue the surgeon responsible—in part because there is no structured, tested or widely accepted baseline for transgender health care. . . .
View Comments (8)
Throughout the transition, I second-guessed my decisions, but each counseling session and doctor's appointment amounted to one more push convincing me I could be cured of being born in the wrong body. The truth was that I didn't fit in as a dominant, aggressive, assertive lesbian. . . .
During my post-operation 17 months of sheer survival, I discovered that transgender health care is experimental and that large swaths of the medical industry encourage minors to transition due, at least in part, to fat profit margins. . . .
As I jumped from ER to ER desperately seeking help, I realized that nobody knew what to do. Each physician told me to return to the original surgeon. I was trapped like a child with an abusive parent. . . .
My recurring bladder infection not only demolished my body; it started to ravage my mind, too. . . .
One night I simply couldn't take it. I wanted to die. I crawled to bed and had another hallucination. My children's lives flashed before my eyes, and I saw the devastation my death would cause them. Right then, I made a deal with God, the universe, whatever you call it, that if my life were spared, if I were allowed to be here for my kids, I would help other kids by ensuring people knew what the experimentation of transgender health care really entails. I remember my whimpers: "God, an eye for an eye—in reverse. I will fight with a mother's passion for others if I can be here for my kids."
So here I am, a trans man, sifting through my good and bad decisions, and for the first time embracing who I am—what I have created, and the life I now lead. . . .
Our children don't have a prayer to embrace the reality of something it takes a lifetime to understand. That's our job, as parents: to protect them from foolish, lifelong mistakes.
Here's what I could not comprehend before transitioning and what I honestly believe no child is capable of consenting to: . . .
Moreover, no long-term studies have been conducted on children who grow up without the benefit of natural puberty. No studies at all have been done on de-transitioners (people who return to identifying as their natal sex). What are the psychological effects? No one has a clue, and researchers are too often shut down by cancel culture for even raising the questions.
Peer-reviewed studies show a shocking correlation between gender dysphoria and autism, depression, anxiety, eating disorders and other co-morbidities. Additionally, it seems that many of these children are simply gay.  . . .
America is proceeding down its path of total affirmation just as other countries are restoring greater balance. This past December, the U.K. High Court of Justice ruled that puberty blockers for minors are both experimental and a one-way ticket to permanent transition.  Finland in 2020 completely overhauled its approach to treating minors with gender dysphoria, prioritizing psychotherapeutic non-invasive interventions and recognizing adolescence as a time of major identity exploration. Sweden is conducting a systematic literature review of the scientific basis of the long-term effects on physical and mental health of puberty blockers and hormones.  . . .
We now have the obligation to work together to slow trans medicalization of minors until they are adults and have the capacity to truly understand the lifelong consequences of transitioning. As a former lesbian and current trans man, I maintain this is not transphobic. It is actually sensitive and caring to recognize that not just one treatment or pathway is right for all kids.
Therefore, I am currently building a bipartisan army to protect our children, hold the medical industry accountable and educate our president and the rest of society about the dangers of transgender extremism.  . . .
So, endocrinologists and pediatricians, moderate Democrats and moderate Republicans, radical feminists and evangelicals, lawyers and psychologists, parents and teachers: My hand is out. I will grab yours and turn down no one. Together, we can build a circle around our most precious resource: our children. Help me fulfill the promise I made on the night I almost gave up, to be here for my children—and now yours. Who's with me?"
Planned Parenthood Sells Kids Sex-Change Hormones to Make Big Bucks
According to Life Site News, "Pro-life advocates long have fought against Planned Parenthood's exploitation of unborn children for profit.
Now, the billion-dollar abortion chain is being accused of exploiting children in another way: cross-sex hormones.
The Christian Post reports a whistle-blower inside Planned Parenthood recently came forward after feeling troubled by the group's growing practice of prescribing hormones to teenagers who say they are transgender.
Speaking to author Abigail Shrier, the unnamed employee said the teens receive very little counseling even though many exhibit signs of mental health problems, including self-harm. Rather than provide adequate mental health care, she said Planned Parenthood "rubber stamps" the teens' requests and treats them like "cash cows."
On average, she said her facility sees one to two teenage girls requesting testosterone for sex-change treatment every day. . . .
She said there is not even a doctor working at her Planned Parenthood facility; instead, an off-site licensed medical professional is forwarded the patient's record and then "rubber stamps" each request.
She told Shrier that the gender counselor who actually sees the teens had "no actual professional credentials or formal training." . . .
Here's more from the report:
The young clients were prescribed hormones with almost no examination of their underlying problems, and medical oversight was practically nonexistent, the staffer alleged.

The Planned Parenthood employee, who said she's fully supportive of abortion rights, noted that abortions were the "bread and butter" for clinics. But now, she said, "trans-identifying kids are cash cows, and they are kept on the hook for the foreseeable future in terms of follow-up appointments, bloodwork, meetings, etc., whereas abortions are (hopefully) a one-and-done situation." . . .
She said she only witnessed one case when Planned Parenthood refused a hormone prescription to a young person.
"But other than that, we never turned away anybody," she told Shrier.
The employee said she is not the only one with concerns. She said Planned Parenthood staffers where she works talk about it "every day," but "we cannot bring it up in discussion with management or the clinic directors or anything because they have these directives from administrators upstate."
The employee's story echoes numerous other allegations of unethical, dangerous and illegal actions by Planned Parenthood.  . . .
Its latest annual report, which is publicly available online, lists 345,672 abortions, an increase of nearly 4 percent from the previous year. The number represents more than one third of all abortions in the U.S.
Meanwhile, the same report showed that many of Planned Parenthood's actual health services continue to decline. It provided less contraception, sterilizations, cancer screenings, adoption referrals and other women's health services than the previous year, mirroring a continued downward trend. Its patient numbers also have been dropping steadily over the past decade.
(Photo Credit: Getty Images.)
We need to pray for the truth to be exposed about gender dysphoria. Comment your prayers below!
Partner with Us
Intercessors for America is the trusted resource for millions of people across the United States committed to praying for our nation. If you have benefited from IFA's resources and community, please consider joining us as a monthly support partner. As a 501(c)3 organization, it's through your support that all this possible.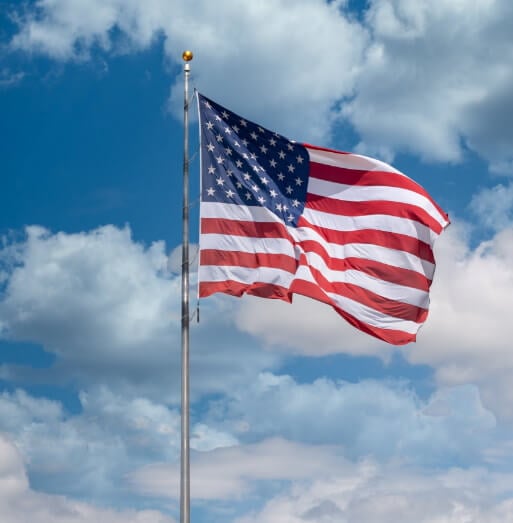 Become a Monthly Partner