The UN's Radical Plan to Further Transform American Education
Nancy Huff, IFA Contributing Writer
|
January 11, 2022
The UN's Radical Plan to Further Transform American Education
Nancy Huff, IFA Contributing Writer
|
January 11, 2022
I Prayed
have prayed
Lord, I pray for strength and courage as we face this encroaching doctrine of humanism and ungodliness that faces the children of not just America but the nations of the world. We know that with those that oppose you is the arm of flesh but with us is the power of the Lord our God. I thank you for blessing the children of our inheritance with the truth and knowledge of Jesus. Amen
For decades, the United Nations has wanted to complete their infiltration of public education to transform the students in our public schools into dumbed-down citizens of the world with no national allegiance. They now have a radical plan to do just that. In November 2021, the UN education arm, UNESCO (United Nations Educational, Scientific, and Cultural Organization), released its most radical report yet on Global Education, Reimagining Our Futures Together: A New Social Contract For Education. This humanistic plan would drastically change education throughout the world. Two years in the making, the report touts extensive consultation with over one million people. Commissioned because they believe "our world is at a turning point" and urgently needs a new framework for education. Steeped in the report are multiple reasons to incorporate into school curricula around the world extensive education on social justice, globalism, human rights, climate change, sustainability, and the common good. One can fast forget that getting an education is about acquiring knowledge as no mention is made in the almost 200 pages of the importance of academic achievement.  
View Comments (48)
UNESCO is not a friend of families, the church, our students, or our nation. However, UNESCO is a significant influencer in education in America and worldwide. They are known for producing educational guidelines used extensively by the educational elites of the world. This recent plan covers everything from global warming, sexuality, sustainability, to AI. Once embraced by an educational system, the humanistic content shows up in a government's educational policies, international think-tank papers, public school curricula, educational films, and special educational presentations. Most of the concepts mentioned in Reimaging our Futures Together are already in place in our public schools.
As believers, it would be to our peril to ignore this recent UN leap forward as academia nonsense. We must pray to stop it dead in its tracks. Those in academia know that out of the multitude of dry academic studies have already come some of the most damning and harmful ideas already being taught in our public schools.
A few of the items included in Reimagining Our Futures Together are:
Teachers should be … recognized for their work as knowledge producers and key figures in educational and social transformation. Embracing teachers as social change agents began in American education in the 1970s. The UN has won when our students think primarily globally.
We should enjoy and expand the educational opportunities that take place throughout life… Cradle-to-adult-and-beyond education takes children from the influence of their parents at the earliest possible age, ideally at birth. This communist idea, grounded in Marxism and brought to fruition by Stalin, trains children to look to the state as their provider. The U.S. Department of Education has multiple government-funded birth to K programs. One of the more recent programs, Promise Neighborhoods, was funded with COVID-19 funds. A recent article from Brookings Institute cited several senior fellows as looking for more early childhood programs in 2022 as a sign of progress.
Climate change is real, and we should prepare our students to deal with an exhausted planet in peril with fewer spaces for human habitation where education is only available for the elite. This goal should be easy to obtain as 78% of conservatives ages 18-38 believe the U.S. should steer away from fossil fuels to renewable energy.
Teaching should be organized around the principles of cooperation, collaboration, and solidarity. John Dewey had a disdain for American individualism and, in the early 1900s, encouraged collaborative effort between students. Today group study, tests, and projects are practiced in our classrooms.
Schools should be protected educational sites because of the inclusion, equity, and individual and collective well-being they support. Parents would have no say in what their children are taught or the counseling they receive on life-changing issues like sexuality, abortion, and allegiance to Christian values.
Universities and other higher education institutions must be active in every aspect of building a new social contract for education. According to Dr. John M. Ellis in his book, The Breakdown of Higher Education, American institutions of higher learning are infested with Marxist professors. The left/right professors ratio is 8 to 1 for full professors and 49:1 for junior rank professors.
All exclusionary populism, political extremism, hate speech, fake news, religious fundamentalism, and exclusionary nationalism are all used to favor narrow interests should be replaced by a world order anchored on the common values expressed in the Universal Declaration of Human Rights. No country would have the right to be called an independent nation. The United States of America would be considered a part of the United Nations and under their world governance.
By the design of its founders, educational labor unions, and federal government overreach, public education in America has become a liberal endeavor. The United Nations feeds that liberal monster that waits at the door of our schools to consume our students to make them followers of Carl Marx. UNESCO has no shortage of educators and curriculum writers who gladly supply liberal fodder to promote their globalist anti-God agenda. It is time for believers to pray to stop the influx of evil into our schools.
What is your prayer about the UN's plan for education? Please share in the comments.
About the Author: Nancy Huff is an educator with a mission to equip believers to pray strategically for the Cultural Mountain of Education. She has authored Taking the Mountain of Education: A Strategic Prayer Guide to Transform America's Schools. She leads prayer groups to pray at key educational locations across the US. Currently, Nancy serves as the Heartland Apostolic Prayer Network (HAPN) Lead Prayer Coordinator for the Mountain of Education. For additional information go to: https://takingthemountainofeducation.com/author/nancyahuff/. Photo by Jonathan Ansel Moy de Vitry on Unsplash.
Partner with Us
Intercessors for America is the trusted resource for millions of people across the United States committed to praying for our nation. If you have benefited from IFA's resources and community, please consider joining us as a monthly support partner. As a 501(c)3 organization, it's through your support that all this possible.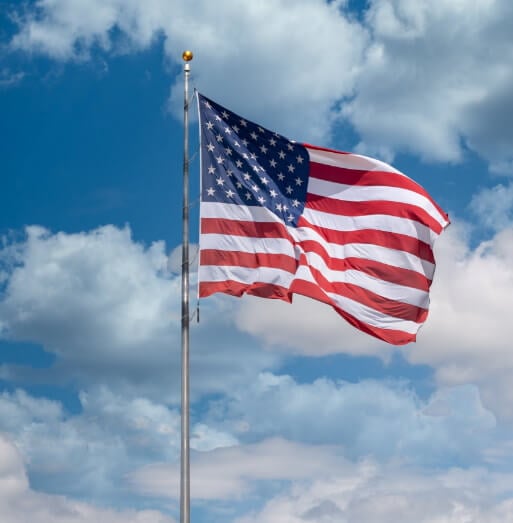 Become a Monthly Partner
You can post a prayer to share with others.
Charla M
January 12, 2022, 3:56 pm
Lord, I pray for strength and courage as we face this encroaching doctrine of humanism and ungodliness that faces the children of not just America but the nations of the world. We know that with those that oppose you is the arm of flesh but with us is the power of the Lord our God. I thank you for blessing the children of our inheritance with the truth and knowledge of Jesus. Amen
Christine S
January 11, 2022, 2:11 pm
Lord, I pray for strength and courage as we face this encroaching doctrine of humanism and ungodliness that faces the children of not just America but the nations of the world. We know that with those that oppose you is the arm of flesh but with us is the power of the Lord our God. I thank you for blessing the children of our inheritance with the truth and knowledge of Jesus. Amen