THE UNRELIABLE 'FACTS' OF A FACT-CHECKING SITE
Robert Knight
|
May 3, 2018
I Prayed
have prayed
Pray for God's wisdom in navigating the authenticity of facts that we are confronted with each day.
We are from God, and whoever knows God listens to us; but whoever is not from God does not listen to us. This is how we recognize the Spirit of truth and the spirit of falsehood. (1 John 4:6)
View Comments (2)
Snopes.com is handy at times.
The "fact check" site is useful when vetting a news story that favors a progressive take. If even the left-leaning Snopes finds it false or mostly false, that's pretty persuasive. But not so much when it comes to something involving conservatives or conservative causes.
This past week, Snopes jumped the shark. In a post about California Assembly Bill 2943, a frightening piece of pure-grade totalitarianism, Snopes belittled a conservative opponent and misrepresented the legislation.
The anti-"conversion therapy" bill sponsored by San Jose Democratic Assemblyman Evan Low basically forbids provision of counseling, books, advice, referrals, etc. aimed at helping someone overcome same-sex desires or transgender identification. In other words, it criminalizes the sexual morality code of every major religion and especially Christianity — the real target.
It should chill every freedom-loving American that this spectacular violation of the First Amendment passed the California House by a vote of 50-18 on April 19 and is now before the state Senate….
Snopes smugly informs us that, "California Assembly Bill 2943 does not mention the Bible, Christianity, or religion at all, so when Allen claimed that the legislation would 'literally' prohibit the sale of the Bible, he was stating something that is demonstrably and clearly false."
Really?
In a brilliant takedown in The Federalist, author and academic Robert Gagnon explains why Snopes — not Mr. Allen — is dead wrong.
"That the bill doesn't explicitly mention these things is irrelevant if the wording of the bill is broad enough to encompass them," Mr. Gagnon writes. "Sure, it is virtually impossible that California will immediately attempt to ban the sale of the Bible itself. Not even the hard left in California has that kind of chutzpah. But citations of Bible verses in the context of declaring homosexual practice and transgenderism to be morally debased could indeed get one into serious trouble with the law if it comes in the context of selling or advertising a product or service ….
On the Snopes website, the "About Us" section lists David Mikkelson solely as founder, with no mention whatever of co-founder Barbara Mikkelson, who has been tossed down the memory hole. One of many inconvenient facts omitted by the "fact checker." (Excerpts from Robert Knight's article in The Washington Times)
Partner with Us
Intercessors for America is the trusted resource for millions of people across the United States committed to praying for our nation. If you have benefited from IFA's resources and community, please consider joining us as a monthly support partner. As a 501(c)3 organization, it's through your support that all this possible.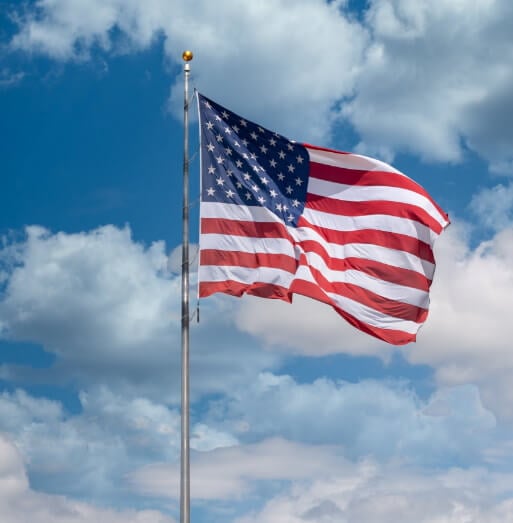 Become a Monthly Partner