AS I SEE IT: THE THREE ISLANDS OF WESTERN CULTURAL EXCEPTIONALISM
Melania Phillips
|
May 3, 2018
AS I SEE IT: THE THREE ISLANDS OF WESTERN CULTURAL EXCEPTIONALISM
Melania Phillips
|
May 3, 2018
I Prayed
have prayed
Pray that Israel, the United States, and Great Britain will remain strong in seeking God's wisdom in how to traverse the world's pressures to conform. To pray more effectively for Israel, download our free Special Report Prayer Guide: Celebrate Israel, God's Chosen.
"For freedom Christ has set us free; stand firm therefore, and do not submit again to a yoke of slavery." (Gal 5:1)
View Comments (1)
Israel's strong sense of its own identity derives from the fact that it is the nation state of the Jewish people.
On a plane to New York this week, I watched the movie Darkest Hour for the second time. If it packed a punch the first time, on second showing it seemed even more apposite to our current nail-biting era.
The movie is about the traumatic period in May 1940 when, as the Nazis swept across Europe, Britain was staring at the prospect of defeat and invasion.
Darkest Hour points out the catastrophic error of trying to negotiate with a regime whose agenda brooks no compromise….
The relevance of this to our current concerns is all too obvious. Two terrible regimes, Iran and North Korea, present an unconscionable threat to the world. Years of Western appeasement have allowed both of them to accrue to themselves terrifying power….
… [T]here is intense pressure on Britain's Prime Minister Theresa May to negotiate a compromise with the European Union over Brexit by remaining in some kind of customs union. This would mean, however, that Britain would still be bound by EU laws which would cripple its ability to make trade deals in its own interests.
So this negotiated compromise would in fact be a form of surrender to those in Britain and Europe whose aim is to reverse Brexit through the back door.
In the light of all this, one phrase in Darkest Hour leapt out at me when I watched the movie again. It was Churchill's reference to the defense of "this island."…
BRITAIN'S SENSE of itself as a natural fortress repelling invaders and fighting off potential subjugation is intimately bound up with its history as the crucible of political liberty.
Israel's strong sense of its own identity derives from the fact that it is the nation state of the Jewish people who are bound by a unique destiny and history in a land that is uniquely theirs.
America's confident sense of itself derives from the belief that, like ancient Israel, it is a Godly nation. American exceptionalism is built into its national DNA.
All of this, however, is under sustained attack. For cultural particularism offends against the liberal belief that only universal values are decent and good. In the West's dominant progressive circles, pride in one's country and what it stands for is derided as nationalism, nativism and racism….
And these same British and American liberals are also busily vilifying Britain and America, trying to destroy and transform their culture and emasculate Britain as a self-governing nation, for a similar reason to their hatred of Israel – that these are nations with a strong sense of their own exceptionalism.
That, of course, is why so many millions voted for Brexit and Trump – precisely because in opposition to these elites, they wanted Britain and America once again to uphold and defend their national and cultural identity….
Britain, America and Israel form a triple lock as islands of western exceptionalism. And whether or not their people recognize it, it is upon these three nations that the fate of the free world now depends. (Excerpts from Melania Phillips article in The Jerusalem Post)
Partner with Us
Intercessors for America is the trusted resource for millions of people across the United States committed to praying for our nation. If you have benefited from IFA's resources and community, please consider joining us as a monthly support partner. As a 501(c)3 organization, it's through your support that all this possible.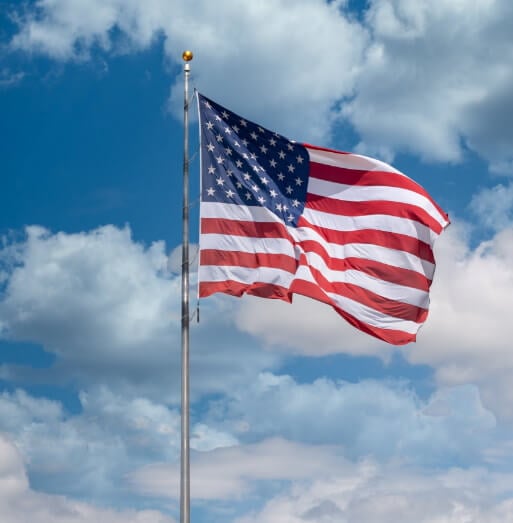 Become a Monthly Partner