THE OFFICER CHAUVIN VERDICT AND JUSTICE
David Kubal, IFA President/CEO
|
April 22, 2021
THE OFFICER CHAUVIN VERDICT AND JUSTICE
David Kubal, IFA President/CEO
|
April 22, 2021
I Prayed
have prayed
Father God, we pray for justice and righteousness in our nation.
Two days ago police officer Derek Chauvin was convicted of murdering George Floyd. This case has captured the nation for almost a year now as those from all political perspectives and races have commonly cried out for "justice." Within a few short hours of deliberation, a jury of Officer Chauvin's peers convicted him on all counts.
View Comments (70)
The reactions have been all the way from Speaker Pelosi thanking George Floyd for "sacrificing his life for justice" to Candace Owens describing the verdict as "mob justice."
To me this is evidence there is a God. Deep in the hearts of His created, male and female, is the concept of the need for justice. Everyone wants what they justly deserve. People who have been wronged want justice. Victims need justice.
This cry for justice is hardwired in God's creation. Regardless of the state of our relationship with Christ, we have a need for justice to be served. This is what we see on streets as mobs protest – even riot – they are demanding justice.
We should not be surprised or shocked in what we are seeing, people are acting within the image and passion God placed in his creation. There is a supernatural answer for everything we see in the natural.
For those of us with a biblical worldview, how are we to react to the death of George Floyd and the conviction of Officer Chauvin? How are we to pray?
First, pray for the recognition that solutions to the need for justice and the fight against racism begins with "heart" solutions. The sinful nature of man requires us to look inward toward the heart for any problem. Racism begins in the hearts of individuals, not in external systems. Defunding the police, or a "just let it all burn" approach, is a strategy utilized by anarchists to tear down any authority that protects people. This approach provides no real solutions.
Second, let's pray the true Church and its leaders speak out in this day about true justice. The social justice movement has highjacked much of the Church, prioritizing cultural issues above soul issues, so we must be clear-minded to biblically pursue justice as an outworking of salvation, not a prerequisite of salvation. Racism is real, justice must be served, but the condition of our souls must be the starting point.
Third, let's pray for truth to prevail, not mob rule. Fox News Tucker Carlson made a strong statement when he said the message of the jury's verdict was, "Please don't hurt me," meaning the decision arrived at was more of self-preservation than justice. Demographic information about the jury members was released by a Minneapolis newspaper. In this day and age, it is not difficult to determine identity if you have a few key facts. Were the jurors afraid of a verdict other than guilty? Was their verdict tainted by fear?
Amos 5:24 is often quoted in the context of pursuing justice: "But let justice roll on like a river." But the second half of that verse is usually left out: "Righteousness like a never-failing stream." The pursuit of justice in our nation must be done in the right way. The pursuit of justice without first focusing on hearts of individuals will fail. Church leaders committed to God's righteousness must speak out in this day. Justice without truth is not justice. Now is the time to pray.
Intercessor, how are you praying?
Partner with Us
Intercessors for America is the trusted resource for millions of people across the United States committed to praying for our nation. If you have benefited from IFA's resources and community, please consider joining us as a monthly support partner. As a 501(c)3 organization, it's through your support that all this possible.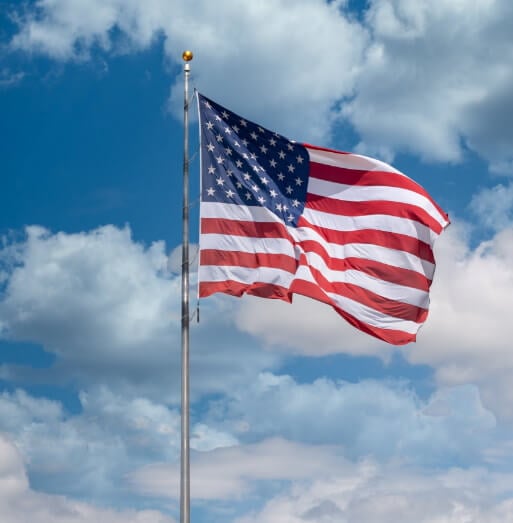 Become a Monthly Partner