The Intercessor's Pain: Rejection
Jamie Rohrbaugh, IFA Contributing Writer
|
December 24, 2022
The Intercessor's Pain: Rejection
Jamie Rohrbaugh, IFA Contributing Writer
|
December 24, 2022
I Prayed
have prayed
Dear Heavenly Father, in Jesus' name, I ask for Your help today. I feel rejected in many places. Please help me to know that I am Your portion, and to find healing and rest in my identity as Your inheritance through Christ Jesus. Thank You, Abba.
An article about rejection on Christmas Eve? Yes. IFA co-founder Derek Prince wrote this: "One of the most discouraging and crippling forces against any human being is the power of rejection." The holidays often exacerbate this. This article is an encouragement and offers hope.
Beloved intercessor, do you tend to think differently, talk differently, pray differently, and live differently from many others around you? Do people call you "too spiritual," maybe even saying that you're "too heavenly-minded to be any earthly good"? Do you find yourself often rejected because of how you are different from the world?
View Comments (38)
If so, I want to encourage you today.
Years ago, when I was going through a particularly painful season of rejection, the Lord spoke to me about this topic.
I was in tears because it seemed like everyone passed me by. It was apparent that most people saw nothing valuable in me, even though I was a faithful servant in the house of the Lord. This had gone on for years on end, and I couldn't endure the agony of it any longer. I needed to hear from the Lord on the topic, so I asked Him to give me His heavenly perspective.
As I prayed, the Lord took me to the book of Isaiah. Then He showed me passage after passage that specifically says He has chosen you (and me!) as His own personal inheritance.
For example, there is this:
"But you, Israel, are My servant, Jacob whom I have chosen, the descendants of Abraham My friend. You whom I have taken from the ends of the earth, and called from its farthest regions, and said to you, 'You are My servant, I have chosen you and have not cast you away: Fear not, for I am with you; be not dismayed, for I am your God. I will strengthen you, yes, I will help you, I will uphold you with My righteous right hand' " (Isaiah 41:8–10 NKJV, emphases mine).
And this:
"But now, thus says the Lord, who created you, O Jacob, and He who formed you, O Israel: 'Fear not, for I have redeemed you; I have called you by your name; you are Mine. When you pass through the waters, I will be with you; and through the rivers, they shall not overflow you. When you walk through the fire, you shall not be burned, nor shall the flame scorch you.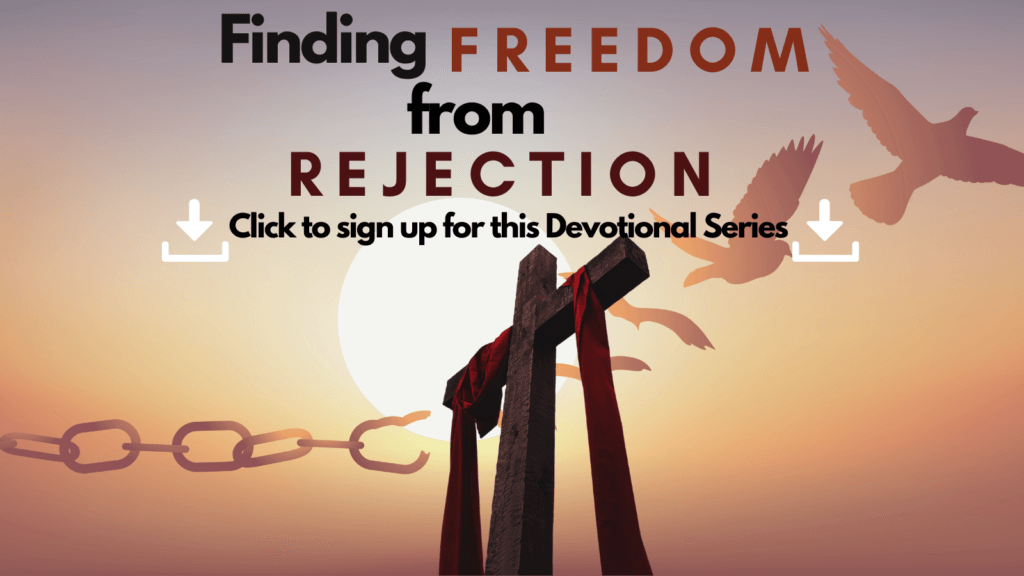 For I am the Lord your God, the Holy One of Israel, your Savior; I gave Egypt for your ransom, Ethiopia and Seba in your place. Since you were precious in My sight, you have been honored, and I have loved you; therefore I will give men for you, and people for your life.
Fear not, for I am with you; I will bring your descendants from the east, and gather you from the west; I will say to the north, 'Give them up!' And to the south, 'Do not keep them back!' Bring My sons from afar, and My daughters from the ends of the earth — everyone who is called by My name, whom I have created for My glory; I have formed him, yes, I have made him" (Isaiah 43:1–7 NKJV, emphases mine).
Also, God spoke personally to Abraham (Abram at the time):
After these things the word of the Lord came to Abram in a vision, saying, "Do not be afraid, Abram. I am your shield, your exceedingly great reward" (Genesis 15:1 NKJV).
As the Lord illuminated these verses in my heart by His Spirit, waves of comfort and peace washed over me.
See, we each need to understand that God has separated us personally unto Himself.
Sometimes we think that our portion ought to look like everyone else's, but that is not true. The lines of your inheritance have been drawn in pleasant places (Psalm 16), but all inheritances are not equal. And sometimes, the most precious inheritances belong to the hidden ones — because God has separated them unto Himself.
Beloved, if the world, the church, and even your family reject you because of how you follow Jesus and how different you are, know this:
You are personally God's inheritance.
Although the world and even the church may have rejected you, the Bible says that you are God's portion. You are His inheritance, and He made you especially for Himself and separated you unto Himself.
You, yes you, are God's inheritance. He has chosen you for Himself. And He chose you personally.
I know it's hard not fitting in. It's difficult to be rejected. It's hard when, time after time, opportunities and relationships with people seem to pass you by.
But if you are focused on this one thing: that you may dwell in the courts of the Lord all the days of your life, to behold the beauty of the Lord and to inquire in His temple — then you have the better portion.
Your portion is HIM, and His portion is you.
If your heart hurts today, pray about this. Study the word on this topic, especially from Isaiah 40 through Isaiah 63. Ask the Lord to speak to you, and He will comfort your heart.
Does this word speak to your heart and spirit? If so, leave a comment below!
This article is part of a 5-part series. Find the other installments at the links below.
Part 1. The Intercessor's Pain: Delay – Intercessors for America (ifapray.org)
Part 2. The Intercessor's Pain: Travail – Intercessors for America (ifapray.org)
Part 3. The Intercessor's Pain: Servitude vs. Sonship – Intercessors for America (ifapray.org)
Part 5. The Intercessor's Pain: Misunderstanding – Intercessors for America (ifapray.org)
Jamie Rohrbaugh is the author of 7 Days of Healing from Rejection and Abandonment: You Can Be Free In Christ. She is the founder and CEO of From His Presence, a ministry dedicated to equipping God's people in prayer, the prophetic word, living supernaturally, inner healing, and Kingdom wealth. Her writing can be found on YouVersion Bible Plans, Charisma Magazine, The Elijah List, Spirit Fuel, and various other ministry outlets. Download her free prayer tool, Praying the Names of God: 555 Biblical Names of God and How to Use Them in Prayer and Worship, here. Photo Credit: Canva.
Partner with Us
Intercessors for America is the trusted resource for millions of people across the United States committed to praying for our nation. If you have benefited from IFA's resources and community, please consider joining us as a monthly support partner. As a 501(c)3 organization, it's through your support that all this possible.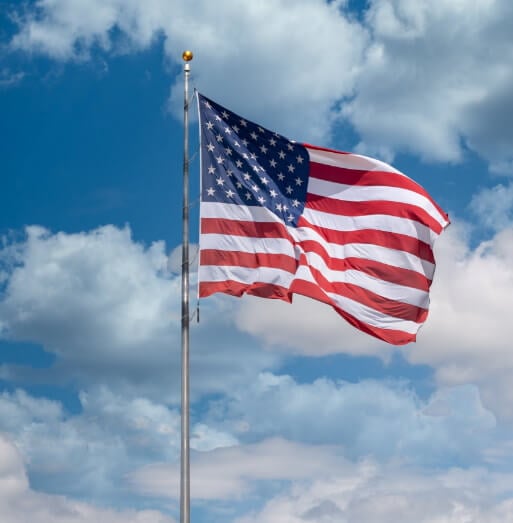 Become a Monthly Partner
You can post a prayer to share with others.
Alan V
December 25, 2022, 9:48 am
Dear Heavenly Father, in Jesus' name, I ask for Your help today. I feel rejected in many places. Please help me to know that I am Your portion, and to find healing and rest in my identity as Your inheritance through Christ Jesus. The world rejected You before it rejected us, O Lord. Thank You, Abba.
C f
December 24, 2022, 9:49 pm
Dear Father God and Lord Jesus Christ, Please shield those of us who seek Your Face and enter Your Throne Room to find grace to help in time of need.