The Dangers of Social, Emotional Learning
Nancy Huff, IFA Contributing Writer
|
March 1, 2022
The Dangers of Social, Emotional Learning
Nancy Huff, IFA Contributing Writer
|
March 1, 2022
I Prayed
have prayed
We pray the hearts and minds of the men and women you created in your image will forever turn to you in true worship and adoration. Let the roots of rebellion and rejection of the true God be revealed and severed.
When Klaus Schwab walked up to the podium in 2015, at a World Economic Forum in Davos, Switzerland, he unleashed a force of change across the world when he said: "The era in which we find ourselves is the fourth Industrial Revolution (4IR) is characterized by a fusion of technologies that is blurring the lines between the physical, digital, and biological spheres." Later in 2020, Mr. Schwab, at the launch of The Future of Nature and Business, stressed the need for a new labor force as biotechnology and Artificial Intelligence (AI) redefine what it means to be human. While these ideas may seem radical, they spread like wildfire through the business community, academics, and the world thought influencers, with the potential to change our world and not for the better.
When COVID–19 happened, the elite saw an opportunity to implement a reset of public education and create a workforce for the 4IR. That workforce would not waste time on academic skills that future computers would perform, but rather veer toward the "soft skills" of social interaction and emotion, skills computers do not perform. To achieve this goal, they built on a soft skills program, the Every Student Succeeds Act (ESSA). President Obama signed ESSA into law on December 10, 2015. At that time, Ultrich Boser, the senior fellow at the Center for American Progress (CAP), praised ESSA when he said, "This law calls for a well-rounded education and a shifting away from the narrow focus on academics. It's the human side of education." In lockstep with the CAP, the  NEA praised ESSER as an excellent program for the future workforce.
View Comments (27)
ESSA, already the benchmark for the academic decline in America, gained new life and exploded in public education when the Biden administration distributed $122 billion through the COVID-19 relief plan, American Rescue Plan Elementary Secondary School Emergency Relief (APR ESSER). The administration designated approximately twenty percent of the $122 billion APR ESSER money for SEL programs.
The Committee for Children, an organization that offers SEL programs for schools, defines SEL as "the process of developing the self-awareness, self-control, and interpersonal skills that are vital for school, work, and life."  With such vague definitions, the danger of SEL lies with the form and substance of the programs as the tendency is to teach students to embrace New Age techniques. Also, SEL can serve as a catch-all umbrella under which different social, emotional, and mental health programs may operate. Public school administrators have the authority to implement any program they deem fit under the SEL category, i.e., CRT, gender choice, and sexuality. Not concerned about morals, the potential dangers of SEL loom large and dark over our children.
With SEL and technology, futurists and transhumanists found a way to transform education toward what they perceived as a newly tooled soft skills workforce. With the problem of future needs for dumbed-down workers solved, they now proceed full-speed ahead with their bioengineering of chips implanted in human bodies of workers to potentially collect data through AI to create a Chinese-style Social Credit Score.
Already big business and high-tech companies embrace SEL as good for the world. One of the world's largest consulting companies, McKinsey and Company, includes a division dedicated to AI technologies. In 2020, the company noted, "social, emotional, and technological skills are becoming more crucial as intelligent machines take over more physical, repetitive, and basic cognitive tasks. "
Elon Musk founded Neuralink lab to develop ways to link computers and brains through chip implants. He has stated that he will be able to plant computer chips in human brains by the end of 2022. At this time, he hopes to enable people with disabilities to become functional. Ray Kurtzweil, author of The Singularity Is Now, believes technological evolution occurs as a continuation of biological evolution, where eventually AI will take over humans in the workforce.
SEL curriculum is readily available on the Internet to download for any institution or school. Organizations known for grooming future workers, like the Chamber of Commerce, have an SEL program. The United Nations Educational, Scientific, and Cultural Organization (UNESCO) on November 2021 released their education report two years in the making. The report encourages any institution with students or employees to implement SEL and AI programs.
Most people admit that technology changes at a head-spinning pace. Computers, robots, Artificial Intelligence (AI), biotechnology, data collection, and interfacing systems have grown exponentially. We witnessed the power of big business to become bigger and exert extensive influence over our nation and the world. As the educational power brokers not only look to the future, they determine the skills needed for the future workforce.
Parents who recognize the dangers of SEL and bioengineering need our prayers. Their bravery is commendable as they remain on the front-line of defense to keep this globalist, anti-God combination out of the classrooms and away from their children. They want their children to learn math, reading, spelling, science, history, and civics.
Transhumanists who desire to revolutionize public education for personal gain are humanists. They do not believe in the God of the Universe but believe that man is God. They trust in transhumanism as a means of overcoming death. They believe in bioengineering to keep them young. They promote climate change as a means of controlling people and nations. Our job as intercessors is to pray and believe God that their false teachings will not prevail over our children in the present or the future. Their Tower of Babble will not stand.  
What do you think? Share in the comments . . .
About the Author: Nancy Huff is an educator with a mission to equip believers to pray strategically for the Cultural Mountain of Education. She has authored Taking the Mountain of Education: A Strategic Prayer Guide to Transform America's Schools. She leads prayer groups to pray at key educational locations across the US. For additional information, go to:
http://TakingTheMountainOfEducation.com
Partner with Us
Intercessors for America is the trusted resource for millions of people across the United States committed to praying for our nation. If you have benefited from IFA's resources and community, please consider joining us as a monthly support partner. As a 501(c)3 organization, it's through your support that all this possible.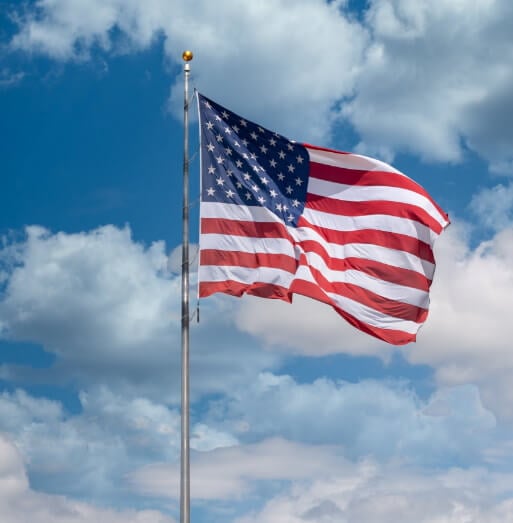 Become a Monthly Partner
You can post a prayer to share with others.
Johnluke C
March 1, 2022, 2:29 pm
We pray the hearts and minds of the men and women you created in your image will forever turn to you in true worship and adoration. Let the roots of rebellion and rejection of the true God be revealed and severed.
Christine S
March 1, 2022, 6:06 am
Father in Heaven and Jesus Christ Saviour of the world, We lift up to You the hearts and minds of the men and women You created in Your image, they will forever turn to You in true worship and adoration. Let the roots of rebellion and rejection of You, The Only True God, be revealed and severed.