How to Prepare for the End of Roe v. Wade
From The Federalist
|
March 1, 2022
How to Prepare for the End of Roe v. Wade
From The Federalist
|
March 1, 2022
I Prayed
have prayed
Father, we cry out for an end to abortion! Give the Supreme Court Justices your convictions and the fear of God to do the right thing. Also, give the Body of Christ wisdom on how to remove abortion from the states step by step once Roe is gone.
We cannot be naïve enough to think the battle for life will be over when the Supreme Court rules in our favor. We will give thanks to God for that decision and then get to work in the states on uprooting abortion systems.
From The Federalist. It is time to prepare for life after Roe. Although the rest of us won't know the results for a few more months, the Supreme Court has already voted in Dobbs, the case challenging Roe v. Wade's invention of a constitutional right to an abortion. The opinions are being drafted, circulated, and revised. The general expectation is that Roe will go; even many abortion supporters seem resigned to that….
View Comments (5)
Without Roe, state laws protecting human life in the womb will not be constantly blocked by the federal courts. Thus, many states will promptly enforce laws restricting abortion.

Prepare to Counter New Tactics
Abortion opponents need to prepare ourselves to counter the new tactics the other side will use if Roe goes. Pro-abortion states will encourage abortion tourism, even to the point of providing state abortion funding for residents of other states. We should also expect abortion advocates to increase the harassment of crisis pregnancy centers that provide support for women looking for alternatives. The abortion lobby does not want any other options.
The pro-abortion endgame, however, is mail-order abortion. Telemedicine and the abortion pill regime will be used to circumvent state restrictions on abortion. Democrats are already shoveling money to Planned Parenthood for telehealth contraception, knowing that this will be used for abortion — if not now, then soon. Other gimmicks are possible, such as hosting abortion clinics on federal land, but the primary goal is for abortion pill mills in places such as New York City to flood the rest of the country….
Once Roe is gone, we must work state-by-state to limit abortion and to remove abortion clinics from an increasing area of America. Abortion on demand needs to be geographically confined — a regional peculiarity, rather than a national norm. Isolating and containing the evil of elective abortion will prepare the way for its national abolition.
Funding Support, Defunding Planned Parenthood
Furthermore, as we restrict abortion, we must continue to provide support for mothers and children. We should increase giving to local pregnancy centers and pro-life medical practices. Good family policy will also be essential, and conservative scholars are rising to the challenge. State governments should follow the example Texas set by pairing its heartbeat bill with generous funding to care for women and children.
GOP office-holders also need to prepare to use the federal bureaucracy effectively, and the pro-life movement needs to get ready to staff it. Democrats' scheme for big-city mail-order abortion pill mills supplying the entire nation will be impossible if the Food and Drug Administration and the Department of Health and Human Services do their jobs and follow the law. Republicans are bad at directing the administrative state even when nominally in charge of it, and they are even worse at oversight of the bureaucracy when the Democrats control it….
(From The Federalist. Photo Credit: Getty Images)
Please post your prayer for the unborn in the comments.
Partner with Us
Intercessors for America is the trusted resource for millions of people across the United States committed to praying for our nation. If you have benefited from IFA's resources and community, please consider joining us as a monthly support partner. As a 501(c)3 organization, it's through your support that all this possible.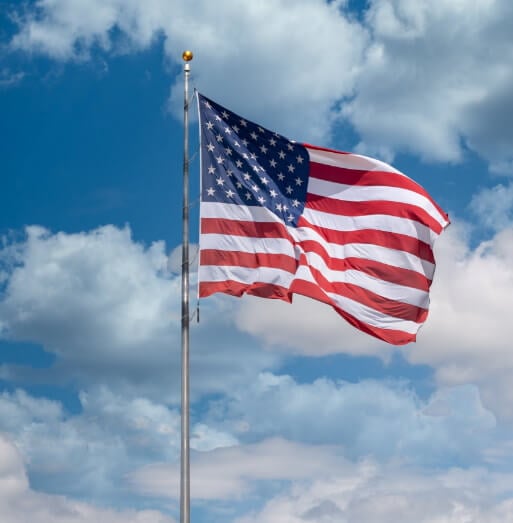 Become a Monthly Partner
You can post a prayer to share with others.
Christine S
March 1, 2022, 6:12 am
Loving, Powerful Father of Jesus Christ, We cry out to You, as we have since it's legalization, for a complete and total end to abortion! Please give the Supreme Court Justices Your righteous conviction and a fear of You, to end this innocent bloodshed, massacre. Please give The Body of Christ wisdom as to how to stop abortion in all 50 the states, step by step once Roe is gone.