The Call of God Upon the IFA Call Team, Part 2
Rich Swingle, IFA Contributing Writer
|
March 21, 2023
The Call of God Upon the IFA Call Team, Part 2
Rich Swingle, IFA Contributing Writer
|
March 21, 2023
I Prayed
have prayed
Lord, thank You for our wonderful IFA Call Team and all the ways You're answering their prayers for our intercessors! We thank You for all the praise reports and prayers posted on Part 1 of this article. Breathe into those and our prayers prompted today, Lord.
IFA's Call Team reaches out to our intercessors to thank them for their support and offer to pray for them. Read how the team was formed and about two other Call Team members in Part 1 of this article.
View Comments (3)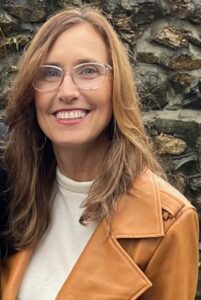 Several of Koester's stories are in Part 1 of this article, including a call with someone who gathered ten intercessors to pray around the bed of someone IFA has prayed for often. This next story shows how intricately involved the Lord is with our prayers as a community. Koester told how during the days IFA's President/CEO Dave Kubal was making the calls to supporters, and a woman picked up as she was "walking out the door to have a CT scan, and they had found a tumor," as Koester told it. She said, "Dave had prayed over her and declared health and declared that the tumor would dissolve. It just spoke profoundly over her." Britt called her back either six months or a year to that day. She said, "It was so very specific." The woman said:
You're not going to believe this. I'm just coming in from this last scan and the doctors don't know how but it's gone. No treatment yet. No anything…I need you to tell Dave I had been standing on that prayer and the promises and the word of God that He gave me. And it's gone.
Janice Rhodes was our Intercessor of the Month last October. Vest picked her for the team because "we just saw something in her that…shined." She calls new donors, and Vest said, "She does a really good job of handling the 'Who are you and why are you calling me?' phone calls, and Rhodes confirmed she gets a lot of those.
Rhodes was on a call just before our interview. She said, "I thought I might not get off on time because I just spoke with a grandmother whose granddaughter had a sex change….this grandmother is just grieving, and I'm running into this a lot."
Rhodes drove more than eight hours to get to the Asbury Outpouring, and she's shared her experiences there when speaking with parents raising "Gen Z prodigals." She said many are encouraged by what God is doing with that generation:
You're just seeing an assault on the young….There seems to be a lot of guilt about the prodigals' behavior and parents are really soul searching and repenting. I also see the enemy deceiving parents and grandparents into blaming themselves, and this is causing great heartache. I found some cried when I said, 'It's not your fault.'
She prayed with one woman whose church is "upset that the transgender is being taught to the kindergarteners, first graders … So they're trying to get a Christian school started in their church."
Rhodes said, "A lot of it during COVID was about their churches being closed, or their church going woke. A lot of people were trying to get to a more free place than they were in." She has also discovered, "There's a lot of people losing their jobs for doing anything that's truthful. I'm hearing that a lot."
Rhodes is blessed to pray for people who are retired. Some say: "I'm retired, but I know the Lord wants me to do something." Rhodes said, "A lot of older people are very overwhelmed with where the country is going — very distressed: 'Well, I'm older. I'm probably going to be fine. But what about my children and grandchildren?'"
She once prayed with a woman whose brother was being held in a communist country against his will: "They claimed he and his co-pilot had COVID. They put his co-pilot in the hospital. They put him in a prison cell. Almost. They called it a hotel. But they locked him in there." Rhodes followed up, and their prayers were answered, and the man was released … and promised he wouldn't have to fly into that country again.
Rhodes is currently writing a book on prayer. Stay tuned.
Jim Kohlmann first started working with IFA in 2008 organizing prayer meetings in Florida in the run up to the presidential election. He did the same thing in 2016.
Eventually Kohlmann wrote several articles for IFA. He used career experience as an executive recruiter to "get down to the details." His favorite article was, "Righteous government means standing for Truth."
Kubal called Kohlmann about joining the Call Team, and he said, "My work as an executive recruiter literally dried up because of COVID. … I said, 'Yes, please.'"
Vest described Kohlmann as "a mighty intercessor." She said, "That man can pray. If you ever want to get down and dirty, and the Holy Spirit be with you, he is your man. People call back here all the time saying, 'Jim Kohlmann called and prayed for me, and I just need to pray with him again.'
Kohlmann has been a Bible teacher for about 40 years, so he often draws on his knowledge of Scripture on the calls. He said:
When you're dealing with older people, a lot of times you're dealing with those who have lost their spouses. [If] I know they're saved — because I've had testimony to that effect — I say, 'Now, she knows, even as she is known. And now she sees Jesus as He is, because she is like him.' [Based on 1 Corinthians 13:12] And they find that to be very comforting.
Like many on the Call Team Kohlmann has prayed for people with cancer:
I called this woman on the morning that her son — 25 years old — was diagnosed with cancer. And so she was very upset and overwrought. And I prayed what I usually do against cancer: As far as I'm concerned, cancer is a demonic event. And so I took out after it with everything I had. And she listened and participated and so forth.
When Kohlmann called her again, she was getting ready to go to an appointment to have a shunt put in his arm for chemotherapy. They took one more look in him, Jim said, "All the cancer was gone."
Kohlmann also prays a lot for those suffering the ramifications of our nation moving away from God:
Culture today is an open sewer…because when God leaves a country, Satan is very, very pleased to jump in.…God does not stay where He's not wanted, and He's not wanted in this country, except by the ones who love Him, and who welcome Him, and in the places like Asbury [University] where the Holy Spirit's falling like rain.
If Holy Spirit Prompts: Pick Up the Phone
Because many of us don't answer calls from folks who aren't in our databases, the Call Team leaves a lot of voicemails, but each one of them reported stories of people saying things like Kohlmann put it, "I felt like I had to pick this call up. I don't know why." Sampley said, "Those kinds of calls just go on and on." Kohlmann said, "As far as I'm concerned, if God didn't nudge you in the ribs, I wouldn't have anybody to [pray with]." Koester said, "The Lord's timing is perfect in all of that, and every single time we reach somebody, it's a Divine appointment."
Several on the Call Team said some believe the calls are to request donations. Dimsey tells them, "'This call is not about money, ma'am. This call's to encourage you and tell you that we thank God for you. And we pray for you as a staff,' and oh, boy, they're so happy about that."
Rhodes said, "I get a lot of people that are hard of hearing. The funniest one was when I was saying, 'Intercessors for America,' and the guy goes, 'Interceptors? What are you intercepting?'"
Many reported hearing how grateful those they call are for IFA. Sampley said:
I get a lot of feedback from people that say, 'I'm just so happy with IFA: Every morning when I get up, I go to my my laptop, and I know that I have a prayer that will be there and a Connector or some of the other features.' Or 'I know there's going to be a prayer call today, and I don't want to miss it, and so I factor that into my workday.'
Be ready to pick up the phone when Holy Spirit prompts, but you don't have to wait. Koester said, "Please don't ever hesitate to call our office, because not only can they leave a message for us, which they have done, but people in the office are more than willing to put down what they're doing and pray."
Here are the members of the Call Team praying for you:
Post your stories of how the Call Team has blessed you, and post your prayers for them and those they're calling.
Rich Swingle has taught and performed in 39 nations on six continents, mostly with his own one-man plays. He's performed in more than 45 film projects, and he and his bride Joyce Swingle, another contributing writer for IFA, have 39 screen children. The Swingles live in New York City. www.RichDrama.com. Photo Credit: Canva.
Partner with Us
Intercessors for America is the trusted resource for millions of people across the United States committed to praying for our nation. If you have benefited from IFA's resources and community, please consider joining us as a monthly support partner. As a 501(c)3 organization, it's through your support that all this possible.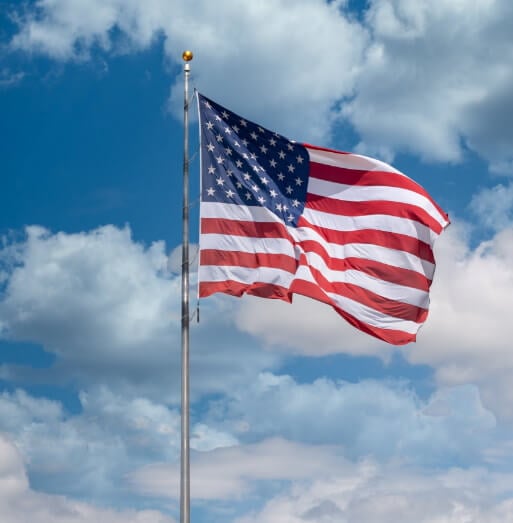 Become a Monthly Partner
You can post a prayer to share with others.
Christine S
March 22, 2023, 7:51 am
Lord, thank You for our wonderful IFA Call Team and all the ways You're answering their prayers for our intercessors! We thank You for all the praise reports and prayers posted on Part 1 of this article. Breathe into those and our prayers prompted today, Lord.
Dianna P
March 21, 2023, 6:11 am
Lord, thank You for our wonderful IFA Call Team and all the ways You're answering their prayers for our intercessors! We thank You for all the praise reports and prayers posted on Part 1 of this article. Breathe into those and our prayers prompted today, Lord.