Pray for the Nations on Our Doorstep
Remco Brommet, IFA Contributing Writer
|
March 21, 2023
Pray for the Nations on Our Doorstep
Remco Brommet, IFA Contributing Writer
|
March 21, 2023
I Prayed
have prayed
Father, we pray for a new missionary movement to the huddled masses now becoming part of our nation, so that their residence here may lead them to citizenship in Your kingdom. Amen.
Analysis. Forsyth County, Georgia, has been a relatively homogenous, rural, and quiet place on the outer edge of the Atlanta metro area. But over the past few years, its demographic landscape has changed drastically as urban sprawl gradually overtakes the area. For example, thousands of families from India have moved in, mostly young professionals drawn to the area's tech and medical industries. Indian community centers, stores, and temples are popping up.
View Comments (7)
Recent immigrants tell us that our county is being touted in India as the place to move to because of its billowing Indian community and culture, which now makes up nearly 18% of the population. In addition to people from India, we have seen an influx from Eastern Europe, Latin America, East Asia, and Africa. Surrounding counties have seen similar people movements. It is common now to see the majority of strip mall marquees and store signs written in Hindi, Arabic, Korean, Spanish, and Vietnamese.
So, what gives?
We live in an age of constant global people movements due to wars, economic instability, overpopulation, and political issues. That is not new, but the movements seem to be larger and happening faster than before. And this has completely changed the landscape and approach to world missions. The majority of evangelical Christians now live in Africa, Latin America, and China, while the numbers of Bible-believing Christians in the U.S. and Europe are declining. That goes hand in hand with a decline in the North American missions force, while the number of missionaries out of our former mission fields (now called the Two-Thirds World) is rising.
And the change isn't only about numbers. According to the Baptist Bible Fellowship World Missions Center, a recent survey shows that 51 percent of evangelical Christians have never heard of the Great Commission, and 25 percent have heard of it but cannot define it. Only 17 percent of the survey respondents can explain what the Great Commission is.
Those statistics indicate that the American Church is losing touch with the missionary heart of God. As a result, we may be in danger of forgetting that Jesus' commission to "make disciples of all nations, baptizing them in the name of the Father and of the Son and of the Holy Spirit, teaching them to observe all that I have commanded you" (Matthew 28:19–20) still stands. Not only so, but this is still His priority. According to Matthew 24:14, the end will not come until His gospel is preached to all the nations.
God Is Bringing the Nations to Us
An article published on the New Orleans Baptist Theological Seminary website cites Greg Wilton, national director for refugees and immigrants at Send Relief, discussing how the nations are now coming to this country instead of this country going out to the nations. "Believers typically understand 'God's heart for the nations' as motivation for carrying the Gospel to people groups overseas, but God is bringing the nations here," the article cites Wilton as suggesting. And Clarkston, Georgia, Wilton's home base, has seen thousands of refugees and immigrants come through to await placement elsewhere by a resettlement agency, according to the article. Indeed, that city has at times been called "the Ellis Island of the South." There are more than 50 nations, 100 languages, and 120 people groups represented in the Clarkston area, with many people coming from countries with unreached or unengaged groups. I have seen it firsthand. I work part-time as a courier, and Clarkston-based Refuge Coffee Co., staffed entirely by refugees, is one of my stops.
Seeing the growing diversity around me and interacting with people from all over the world right on my doorstep has moved my heart to pray, especially since I am an immigrant myself.
I can't help but think that the Great Commission is an essential part of why God created the United States of America. We sometimes forget that, apart from the Native American Indians, this country consists primarily of immigrants who have moved here from all over the world. The Statue of Liberty, which towers over Ellis Island, once the sole entry point to the New World, bears this inscription: "Give me your tired, your poor, your huddled masses yearning to breathe free, the wretched refuse of your teeming shore." That sounds like a mission statement — we welcome all to be included in this new nation. The nation isn't so new anymore. Yet the tired, the poor, and the huddled masses, and even the rich, have continued to come. Many of them legally. More recently, though many have been coming illegally as well; upwards of 2 million desperate people from Central America poured over our southern border last year alone.
Could it be that God intended the mission statement inscribed on Lady Liberty to be that of the American Church?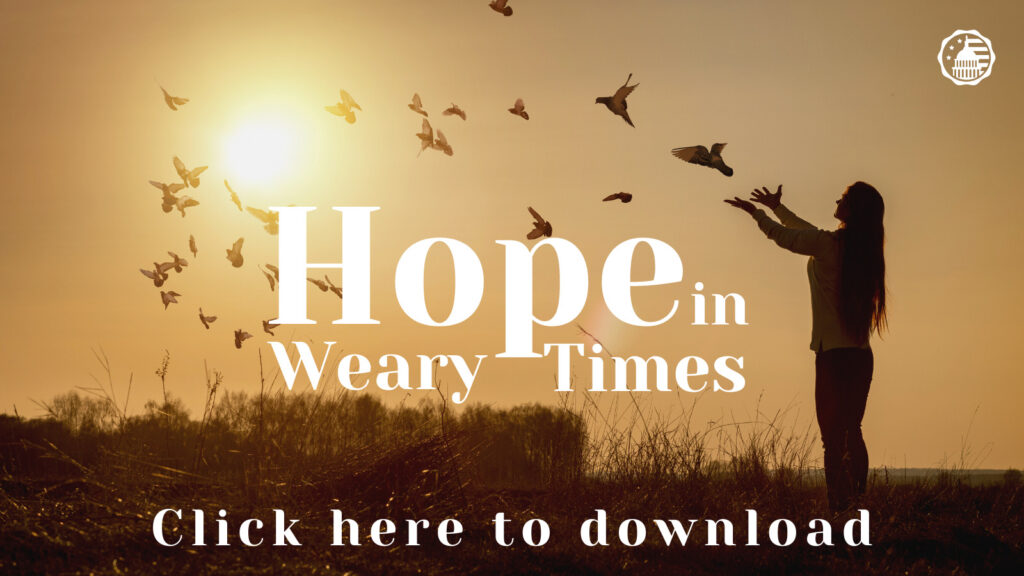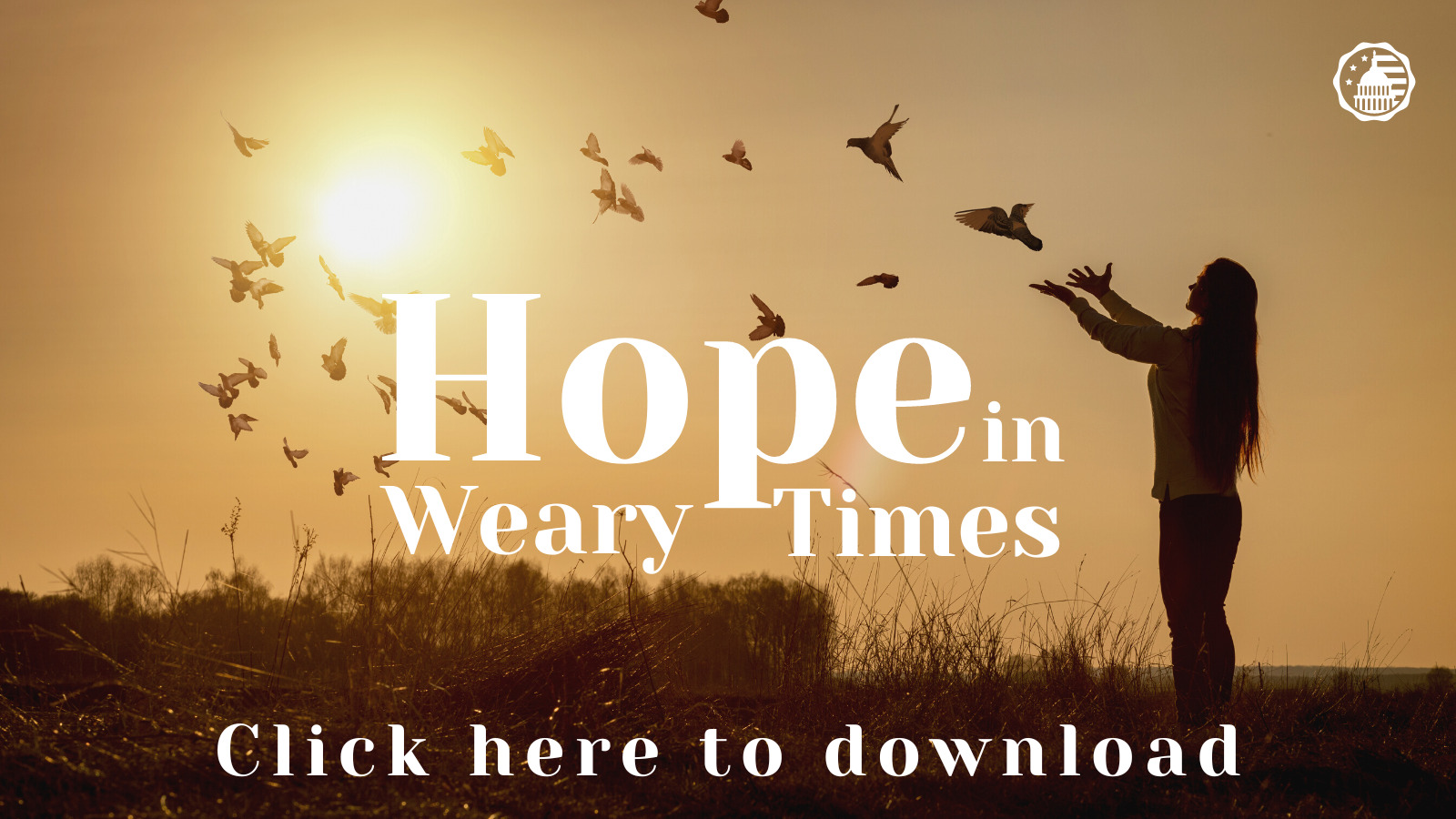 Not Just a 'Better' Life, But Eternal Life
I believe that this is God's intention behind people movements. They come from places where missionaries do not have access, or because the Church isn't sending enough missionaries out to the unreached. God's intention is not first and foremost that those people may have a "better" life. No, He intends that they go to places where they can hear the gospel freely and will be introduced to Jesus Christ.
Outreach opportunities abound — the Church just has to be awakened to God's missionary heart. He is brokenhearted over these huddled masses, rich or poor. He wants us to have the same love for them in our own hearts as He does. But the reality is that we often do not. We get uncomfortable with so many foreigners around us. We wince at the temples and mosques going up, the signs in other languages, and the numbers of people we can't communicate with.
But the masses are here. The Church has a brand-new mission field right here in its own backyard but does not recognize the opportunity or understand how to seize it. Since so many of our neighborhoods are filling up with people from foreign countries, Christian believers need to step up and prayerfully evangelize their neighbors. Professional evangelists can't do it, but only believers engaging in loving relationships with immigrants — a welcome wagon of gospel-filled love. If only we had the passion, the courage, the sense of urgency about so many hell-bound people to do it!
That is where intercessors come in. The huddled masses pouring into our nation urgently need an awakened Church, so that is what we pray for on behalf of God's people. Not only do we dare pray that God make us part of His answer to our own prayers — especially those of us who live in multiethnic communities — but we also pray for a reawakening to the Great Commission, a reengagement with the task of bringing the gospel to every nation. That is what I am pleading with God for as I see the temples springing up and the people who live in darkness moving into our neighborhoods.
If you feel God laying this on your own heart, please pray with me that He would:
send forth laborers into our backyard, which is ripe unto harvest;
pour into our hearts the Holy Spirit's love for the lost like never before;
call into being new missions programs, evangelism initiatives, and church plants among foreign nationals, and then supply those programs with the needed manpower, financial resources, and cross-cultural materials;
unite His people behind this God-given task of welcoming the masses with the gospel of Jesus Christ;
open the hearts of the people moving here from around the world to the gospel, and that he would make them hungry to know Jesus.
Father of nations, from Whom every family on earth derives its name, we pray for a new missionary movement in the American Church to welcome through the gospel of Jesus Christ all the nations You are sending. Forgive us for lacking compassion for the lost, and for forgetting that You love them and that they are destined for hell unless they believe in Christ. Raise up passionate missionaries and outreach programs to meet their spiritual and practical needs. You are still working to gather a people for Your own possession, that they should proclaim the excellencies of Him Who called them from darkness to light — a multitude from every tribe and language and nation that will one day praise Your name in heaven. May we not be left behind in this glorious work of making disciples of the nations that have already moved here and that keep coming. We believe that You will supply the power, the resources, the manpower, and the open hearts when we step out in obedience. Pour passion into our hearts to do so. We pray this all in Jesus' name. Amen.
Are you inspired with fresh passion to reach the nations around you? Share this article with others!
Remco Brommet is a pastor, spiritual-growth teacher, and prayer leader with over 40 years of experience in Europe, Southeast Asia, Africa, and the U.S. He was born and raised in the Netherlands and pastored his first church in Amsterdam. He moved to the U.S. in 1986. He and his wife, Jennifer, live north of Atlanta. When not writing books, he blogs at www.deeperlifeblog.com and assists his wife as a content developer and prayer coordinator for True Identity Ministries. Jennifer and Remco are passionate about bringing people into a deeper relationship with Christ. Photo Credit: Priscilla Du Preez on Unsplash.
Partner with Us
Intercessors for America is the trusted resource for millions of people across the United States committed to praying for our nation. If you have benefited from IFA's resources and community, please consider joining us as a monthly support partner. As a 501(c)3 organization, it's through your support that all this possible.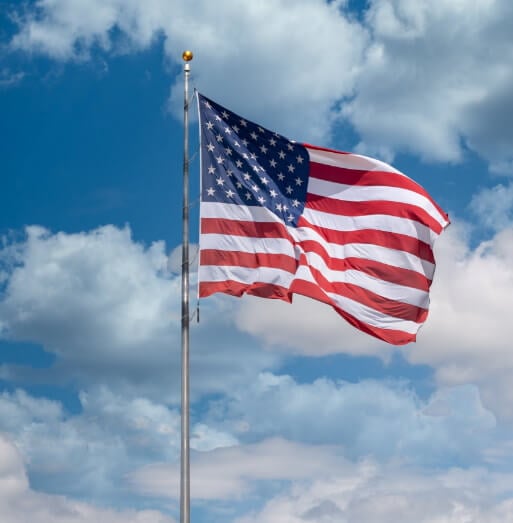 Become a Monthly Partner
You can post a prayer to share with others.
Christine S
March 22, 2023, 7:51 am
Father, we pray for a new missionary movement to the huddled masses now becoming part of our nation, so that their residence here may lead them to citizenship in Your kingdom. Amen.
Dianna P
March 21, 2023, 6:00 am
Father, we pray for a new missionary movement to the huddled masses now becoming part of our nation, so that their residence here may lead them to citizenship in Your kingdom. Amen.