June 29, 2020 | IFA Staff
Father, we reaffirm that our trust is in YOU and YOU alone. We grieve that the highest court in our land is determined to thwart any limit on abortion. Help us, Lord.
What a discouraging result in the Louisiana abortion case! Katrina Jackson, the Louisiana state senator who sponsored the law had this to say: "This law received overwhelming support by both woman and men, Democrats and Republicans, black legislators and white legislators." She added, "As long as the Supreme Court continues to meddle in an area that rightfully belongs in the democratic process, women will remain subject to substandard abortion facilities."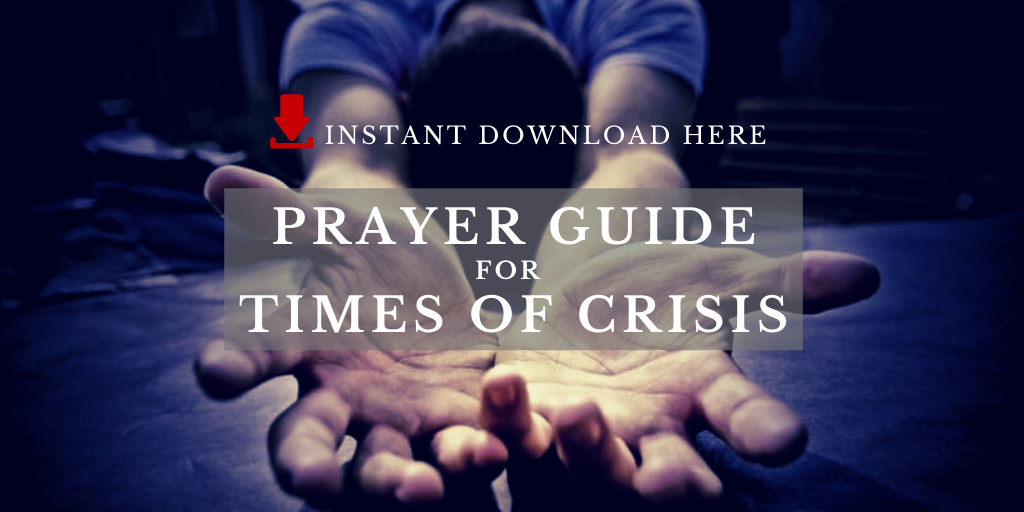 Justice Gorsuch was felt to be a disappointment to conservatives after the recent Bostock decision, but his dissent in this case offers hope for abortion jurisprudence with a different group of justices. Gorsuch details the many problems with this case and most abortion cases in the Supreme Court. He concludes that this case is "a sign we have lost our way."
"The Supreme Court on Monday ruled that a Louisiana law requiring that individuals who perform abortions have admitting privileges in a nearby hospital is unconstitutional, as it places an undue burden on women seeking abortions.

The court ruled 5-4 in the case, June Medical Services LLC v. Russo, with Chief Justice John Roberts siding with the court's liberal justices.

The majority opinion, written by Justice Stephen Breyer, noted that the Louisiana law is "almost word-for-word identical" to a Texas law the court ruled was unconstitutional in 2016's Whole Woman's Health v. Hellerstedt. A District Court had rejected the Louisiana law because of that precedent, but a court of appeals ruled otherwise.

"We have examined the extensive record carefully and conclude that it supports the District Court's findings of fact," Breyer wrote. "Those findings mirror those made in Whole Woman's Health in every relevant respect and require the same result. We consequently hold that the Louisiana statute is unconstitutional." . . .

Roberts had dissented in the 2016 case, but ruled with the majority on Monday because he was following court precedent.

"The legal doctrine of stare decisis requires us, absent special circumstances, to treat like cases alike," Roberts wrote in a concurring opinion. "The Louisiana law imposes a burden on access to abortion just as severe as that imposed by the Texas law, for the same reasons. Therefore Louisiana's law cannot stand under our precedents." . . .

This is just the latest closely watched court case where Roberts has cast a critical vote, and angered conservatives.
What follows are some key excerpts from the dissenting opinions. First, if you would like to understand the legal history of legalized abortion, read Justice Thomas' dissent, starting on page 16, under roman numeral II. He explains the decisions the Supreme Court issued, as well as what is wrong with them. Here are some quotes from his dissent:
But today's decision is wrong for a far simpler reason: The Constitution does not constrain the States' ability to regulate or even prohibit abortion. This Court created the right to abortion based on an amorphous, unwritten right to privacy, which it grounded in the "legal fiction" of substantive due process, McDonald v. Chicago, 561 U. S. 742, 811 (2010) (THOMAS, J., concurring in part and concurring in judgment). As the origins of this jurisprudence readily demonstrate, the putative right to abortion is a creation that should be undone.
The fact that none of the other justices joined in Justice Thomas' dissent may indicate that none of them are willing to overturn Roe v. Wade.
Here are some great excerpts from Justice Gorsuch's dissent:
The judicial power is constrained by an array of rules. Rules about the deference due the legislative process, the standing of the parties before us, the use of facial challenges to invalidate democratically enacted statutes, and the award of prospective relief. Still more rules seek to ensure that any legal tests judges may devise are capable of neutral and principled administration. Individually, these rules may seem prosaic. But, collectively, they help keep us in our constitutionally assigned lane, sure that we are in the business of saying what the law is, not what we wish it to be.

Today's decision doesn't just overlook one of these rules. It overlooks one after another. And it does so in a case touching on one of the most controversial topics in contemporary politics and law, exactly the context where this Court should be leaning most heavily on the rules of the judicial process. In truth, Roe v. Wade, 410 U. S. 113 (1973), is not even at issue here. The real question we face concerns our willingness to follow the traditional constraints of the judicial process when a case touching on abortion enters the courtroom.

[R]espectfully, it is a sign we have lost our way.
Here is the statement from the White House on this case:
In an unfortunate ruling today, the Supreme Court devalued both the health of mothers and the lives of unborn children by gutting Louisiana's policy that required all abortion procedures be performed by individuals with admitting privileges at a nearby hospital.  States have legitimate interests in regulating any medical procedure—including abortions—to protect patient safety.  Instead of valuing fundamental democratic principles, unelected Justices have intruded on the sovereign prerogatives of State governments by imposing their own policy preference in favor of abortion to override legitimate abortion safety regulations.
Are you praying for the Supreme Court Justices? Download our prayer calendar and start praying regularly for all your elected officials.