STEELE TESTIMONY LINKS RUSSIAN COLLUSION RESEARCH WITH TOP OF CLINTON CAMPAIGN AND OBAMA WHITE HOUSE
From Just the News
|
May 1, 2020
STEELE TESTIMONY LINKS RUSSIAN COLLUSION RESEARCH WITH TOP OF CLINTON CAMPAIGN AND OBAMA WHITE HOUSE
From Just the News
|
May 1, 2020
I Prayed
have prayed
Lord, we thank you for the truth being revealed and we pray it continues to be revealed.
The documents underlying his now infamous Russian dossier are long since destroyed, but Christopher Steele's recollections of his political opposition research on President Trump nearly four years later are poised to create new heartburn for Democrats.
Steele recently testified in a British court that he believed both then-Democratic presidential nominee Hillary Clinton and then-Obama National Security Adviser Susan Rice were aware of his dossier research as it was going on in summer 2016.
View Comments (2)
The testimony makes his most direct link yet between his Russia collusion research and the top of the Clinton campaign and Obama White House.
Steele told a British court he believed he had been hired by the Fusion GPS firm owned by Glenn Simpson through the Democratic National Committee-linked law firm Perkins Coie to assist the Clinton campaign during the election, according to a transcript of the testimony.
"I presumed it was the Clinton campaign, and Glenn Simpson had indicated that. But I was not aware of the technicality of it being the DNC that was actually the client of Perkins Coie," Steele testified in March under questioning from lawyers for Russian bankers suing over his research.
"You knew it was the leadership of the Clinton presidential campaign didn't you?" a lawyer for the businessmen asked.
"I believed it was the campaign. Yes," he answered.
"The leadership of the Clinton campaign?" he was asked.
"Fine, the leadership of the campaign," Steele conceded.
The lawyer persisted.
"You also understood that Hillary Clinton herself was aware of what you were doing?" the lawyer asked.
"I think Glenn had mentioned it, but I wasn't clear," Steele answered.
Then Steele was confronted with what lawyers said were notes he took at a meeting with the FBI in 2016 in which he purported to tell agents that Clinton was aware of his research. The lawyers read from those notes during the court proceedings.
The notes, according to the transcript, read: "We explained that Glenn Simpson/GPS Fusion was our commissioner but the ultimate client were the leadership of the Clinton
presidential campaign and that we understood the candidate herself was aware of the reporting at least, if not us."
The lawyers prodded: "It's your note, so we assume it's accurate?"
"Yes," Steele answered during the March 17 testimony.
Messages seeking comment that were left Tuesday at Hillary Clinton's office and the Clinton family library were not returned.
A day later in additional testimony, Steele was asked how he came to present some of his dossier findings to the U.S. State Department during an October 2016 meeting with then-Deputy Assistant Secretary of State Kathleen Kavalec.
The former British MI6 agent turned private intelligence investigator said his meeting was set up by State officials Jonathan Winer and Victoria Nuland after longtime Clinton adviser and friend Strobe Talbott had reached out to him.
"The meeting was set up by a State Department official called John Winer," Steele explained.
"At your request?" the lawyers asked.
"No, at his request, his suggestion. He invited us into meet, as I understood it, at her request, Assistant Secretary of State Nuland," Steele answered.
The lawyers asked whether Talbott opened the door in October.
"I think Strobe Talbott had gotten in touch with us much earlier than that," Steele answered. "I remember taking a phone call from him, your lordship, earlier in the summer in which he said that he was aware that I had — he spoke in fairly cryptic terms — but he was aware that we had material of relevance to the U.S. election.
"A little bit of background, if I may, your lordship on that," Steele added. "Both National Security Advisor at the time Susan Rice and Åssistant Secretary of State Victoria Nuland, who were the key policymakers on Russia, had been colleagues of Mr. Talbott. And I had, although he didn't state it explicitly, one or either or both of them had briefed him on the work we had been doing."
Winer has acknowledged having contact with Steele in the summer of 2016, and Nuland has also acknowledged she was aware State officials met with the British operative. Erin Pelton, a spokeswoman for Rice, told Just the News on Tuesday that Steele's claim was "utterly and completely false."
Steele's testimony provides other insights key to the ongoing investigation of the investigators in the Russia collusion probe. . .
(Excerpt from Just the News. Article by John Solomon.)
As we find out more and more about the corruption in Election 2016, we need to pray fervently for a fair and honest Election 2020. Please join the May First Friday Prayer Conference Call–May 1 at 1215 pm ET. Join our webcast at IFApray.org/#prayercall or on Facebook Live. You can also call (712)775-7430 (no code needed).
Partner with Us
Intercessors for America is the trusted resource for millions of people across the United States committed to praying for our nation. If you have benefited from IFA's resources and community, please consider joining us as a monthly support partner. As a 501(c)3 organization, it's through your support that all this possible.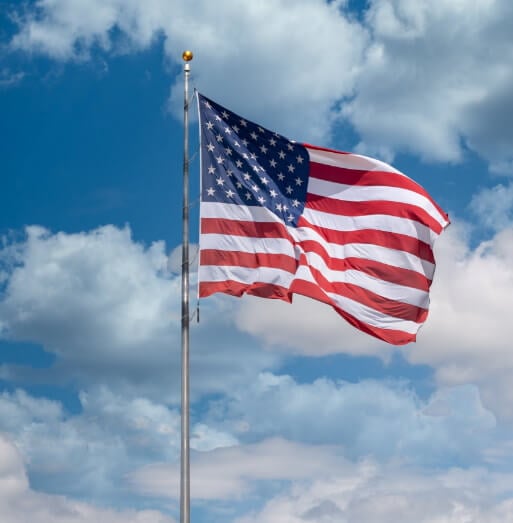 Become a Monthly Partner