COVID-19 WEAPONIZED TO CHANGE OUR ELECTIONS FOREVER
David Kubal, IFA President/CEO
|
April 30, 2020
COVID-19 WEAPONIZED TO CHANGE OUR ELECTIONS FOREVER
David Kubal, IFA President/CEO
|
April 30, 2020
I Prayed
have prayed
Lord God, we pray for the integrity of the upcoming national election. We pray that every legal vote would count and that Your people would vote biblical values.
A recent study of the pervasiveness of COVID-19 in the state of New York determined that 25% of New York City residents likely have had COVID-19—in some boroughs, like the Bronx, it's as high as 41%. This percentage translates to 2.1 million NYC residents infected, with a mortality rate of about .6% (12,287 deaths divided by 2.1 million people with the antibodies).
The article states, "In hard-hit New York City, that picture continues to look like a horror film." Don't get me wrong, any death is one too many, but a .6% mortality rate is a horror film? This mortality rate is actually fantastic news! This data means that the immune system God built is working! Millions have recovered. This is not anything close to a horror film.
View Comments (29)
Even the mortality totals are suspicious. If what we are told is accurate, then the general population of the state of New York have suddenly become healthier. This chart shows a DRAMATIC decrease from last year in the number of deaths from heart disease, cancer, strokes, Alzheimer's, the flu, homicides, etc. Could it be that the actual number of COVID-19 deaths is overstated, while some are actually dying of something else?
And yet, the mainstream media continues to push the sky-is-falling narrative. We must ask ourselves, why? What are the leading progressives attempting to accomplish during this time?
"Coronavirus gives us an opportunity to revamp our electoral system so that it permanently becomes more inclusive and becomes easier for the American people to access," Eric Holder recently said.  His rationale was "We have to provide safe and healthy polling places so that the poll workers and those who want to cast a ballot in person have opportunities to do that while they're protecting themselves.
House Speaker Nancy Pelosi made sure there was funding for this type of transformation in the most recent stimulus package. She began the negotiation much higher but compromised on $400 million in election security enhancement related to COVID-19. The largest portion of this is being used to push states to move toward mail-in ballots.
Mail-in ballots provide ample opportunities to introduce voter fraud in many different ways. To put it simply, states could never be ready to handle the volume of mail-in voter ballots in time for the Presidential election in November. You probably recall in the recent midterm election how surprised election officials found bags of absentee ballots and struggled to verify and count these votes. Multiply this exponentially with millions and millions of mailed ballots and it's easy to imagine how overwhelmed precincts all over the nation will be.
The Governor of New York, Andrew Cuomo, recently ordered absentee ballots to be sent to EVERY New York voter! Everyone! And this is in the wake of the 2016 voter roll purge where 200,000 voters were illegally removed from New York's voter registration list. The voters were not permitted to vote in the last Presidential election. This illegal activity happened with current election procedures that have been established and followed over many years. How can we be sure of accurate voter rolls if we rush to switch to a mail-in system in a matter of months? Can't you imagine the problems and potential for abuse that would result if the entire nation moved to the universal mail-in election process that some propose? We have some idea of what will happen—a study completed after the 2018 election demonstrated that nearly one quarter of all mailed ballots were not accounted for because of various reasons.
The COVID-19 pandemic is being weaponized by Progressives to change the landscape of our election forever. We must insist on local control and voter verification, otherwise we are opening our elections to great levels of fraud by allowing the few in control to rig the pool of voters that will result in the election outcome they favor. Conservatives emphasize principles, while Progressives emphasize processes. This is a perfect example of Progressives focusing on controlling processes.
The ancient Hebrews were the first to create a representative republic. This divine blueprint was the model for our republic. We must pray that we will "select from all the people able men, such as fear God, men of truth, hating covetousness; and place such over them to be rulers of thousands, rulers of hundreds, rulers of fifties, and rulers of tens." (Ex 18:21)
We need to pray this selection process is full of integrity. You have an opportunity to do this with me tomorrow at 12:15 pm ET. Our May First Friday Prayer Conference Call guest is Catherine Engelbrecht with True the Vote. We encourage you to join our webcast at IFApray.org/#prayercall or on Facebook Live. You can also call (712)775-7430 (no code needed).
Partner with Us
Intercessors for America is the trusted resource for millions of people across the United States committed to praying for our nation. If you have benefited from IFA's resources and community, please consider joining us as a monthly support partner. As a 501(c)3 organization, it's through your support that all this possible.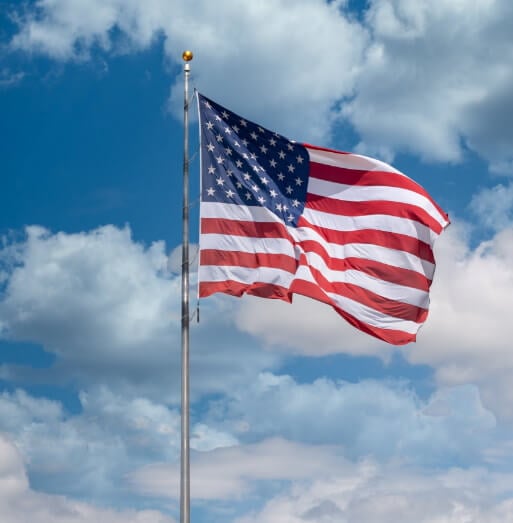 Become a Monthly Partner