START YOUR YEAR WITH FASTING, DAY 4: UNDOING HEAVY BURDENS
January 9, 2018
START YOUR YEAR WITH FASTING, DAY 4: UNDOING HEAVY BURDENS
January 9, 2018
I Prayed
have prayed
Pray that the Lord will help you let loose of the bonds that entrap us and keep us from breaking free of yokes of bondage.
Is this not the fast that I have chosen: to loose the bonds of wickedness, to undo the heavy burdens, to let the oppressed go free, and that you break every yoke? (Isaiah 58:6 NKJV)
View Comments (5)
In Isaiah 58, the Lord rebukes His people for their hypocrisy. God hears Israel honoring Him with their mouths, but the people's wicked actions show that their hearts were far away from Him. Yahweh implores His people to do away with the pretense of ceremonial fasting and other superficial religious activities; instead, He asks Israel to truly set themselves apart by walking in His ways.
Our focus today is to draw close to Jesus by "undoing the heavy burdens."  What does this mean?  If obedience pleases our King, then we must try to understand God's instruction.
Just as Israel did in Isaiah's day, we, as Christians in the more affluent Western world, also have the tendency to overlook and even add to the pain of others because of our self-absorption. Instead, God wants us to remove calluses that can easily form around our hearts in this busy day and wicked age, so we will see and respond to the suffering of others. As we become aware of "neighbors" in need, it is both a duty and our privilege as Christians to be like the Good Samaritan in compassion to lighten their load.
Have you ever carried around a heavy backpack for a while, taken it off, and felt almost weightless after removing the substantial load?  I have. For a few moments after the weighty pack's removal, it's almost like I can fly!  God asks us to take off the loaded-down burdensome backpacks of pain, suffering, and oppression we see our neighbors carrying, so that they too may experience spiritual "weightless" joy and fly with perfect peace. For a business owner who has employees, it means treating your people with kindness, offering fair wages, and giving words of encouragement for a job well done. For the working mom living in suburbia, it means taking the time in her already busy schedule to walk around the block and pray for those hurting who live just yards away. It means making dinner for a new mother overwhelmed with an infant. Lifting the weights off another's back is simply to love your neighbor as yourself. Jesus said this was the second-greatest love, right after our full love for God (Matthew 22:38).
In Your Time Seeking God Today
Ask God to show you if have been unkind by adding weight to someone else's shoulders. Have you caused a loved one unnecessary stress? Have you not done your part?  Have you been greedy, demanding, or just not had the time for someone in need?  Repent of anything that God brings to mind. There will be no condemnation from God.
Pray that God will open our eyes and hands to the hurting and oppressed. Ask Him to show how to love your neighbors, so that we all carry life's loads together in unity.
Rejoice and be glad when Jesus gives you opportunities to show Christ's love in tangible ways. Gives thanks for all the times the Lord has enabled you to help others!
Related Scripture
Matthew 11:28-30;
Matthew 22:38-39;
Luke 10:25-37;
Acts 20:35
(Submitted by IFA friend and intercessor, Julie Hamner)
Partner with Us
Intercessors for America is the trusted resource for millions of people across the United States committed to praying for our nation. If you have benefited from IFA's resources and community, please consider joining us as a monthly support partner. As a 501(c)3 organization, it's through your support that all this possible.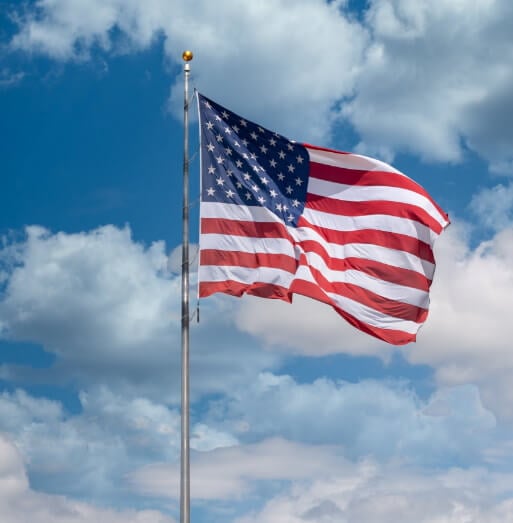 Become a Monthly Partner