Social Media and Censorship
From The National Post, Politico, and New York Post
|
September 20, 2022
Social Media and Censorship
From The National Post, Politico, and New York Post
|
September 20, 2022
I Prayed
have prayed
Father, we pray that You would protect our freedom of speech, even online. Put a stop to social media's persecution of Christians and conservatives.
Time and time again, conservatives and Christian find themselves on the receiving end of online censorship. We must pray against this.
From The National Pulse. The "Good Information Foundation" – a project led by a top Obama aide – appears to have been caught offering social media influencers money to post false claims about President Donald Trump and January 6th on the Chinese Communist-owned platform TikTok. The attempted election disinformation campaign including outright falsehoods about the Trump campaign "paying millions" for the 2021 riot at the U.S. Capitol.
View Comments (5)
A video posted to the CCP-linked TikTok by legal influencer Preston Moore reveals the foundation's efforts to spread disinformation about the events that transpired on January 6th, in addition to the planning and aftermath.
The group behind the nefarious, CCP-linked effort is run by former Time magazine editor, Obama White House staffer, and current MSNBC contributor Rick Stengel, who is on the record praising U.S. propaganda efforts.
A representative from the Good Information Foundation reached out to Moore, who has over 80,000 followers, seeking a paid collaboration on a TikTok video about January 6th. In exchange for $400, Moore would provide a 15 to 60 second video, where he'd be required to use certain terminology when referring to Trump and the events of January 6th.
Correspondence between Moore and the foundation, as shared by Moore, shows that he would have been obligated to use phrases such as "criminal conspiracy," "Trump Republicans," and "MAGA Republicans." …
The foundation also provided Moore, and likely other users, with talking points such as "the Trump campaign paid literally millions of dollars to make January 6th happen." …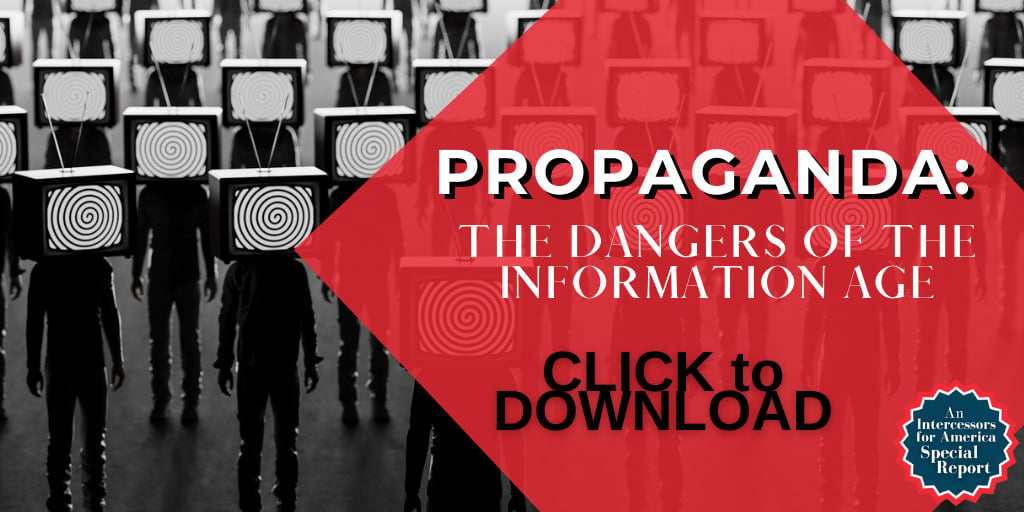 From Politico. A Texas law that bans social media companies from censoring users' viewpoints is constitutionally allowed, the 5th Circuit Court of Appeals ruled on Friday, in a blow to Facebook, Twitter and Google.
The ruling is a win for Texas Gov. Greg Abbott and Texas Attorney General Ken Paxton in their efforts to combat what they call censorship of conservative viewpoints by social media companies.
Despite the ruling, the Texas law does not immediately take effect; it will do so once the appeals court issues written instructions to the district court that had decided the case.
The law, H.B. 20, had previously been blocked from taking effect by a May 5-4 Supreme Court ruling, which had granted an emergency request by tech trade groups NetChoice and the Computer and Communications Industry Association, which represent Facebook, Twitter and Google. The trade groups have alleged the Texas law violates the First Amendment rights of the companies they represent. …
Texas' law, were it to go into effect, could drastically change the way social media companies operate by restricting their ability to police their platforms and forcing the platforms to keep up content that could violate their hate speech rules.
It would allow both the state of Texas and individual Texans to sue companies if they "censor" an individual based on their viewpoints or their geographic location by banning them or blocking, removing or otherwise discriminating against their posts. …
From New York Post. Facebook has been spying on the private messages and data of American users and reporting them to the FBI if they express anti-government or anti-authority sentiments — or question the 2020 election — according to sources within the Department of Justice.
Under the FBI collaboration operation, somebody at Facebook red-flagged these supposedly subversive private messages over the past 19 months and transmitted them in redacted form to the domestic terrorism operational unit at FBI headquarters in Washington, DC, without a subpoena.
"It was done outside the legal process and without probable cause," alleged one of the sources, who spoke on condition of ­anonymity. …
But when the targeted Facebook users were investigated by agents in a local FBI field office, sometimes using covert surveillance techniques, nothing criminal or violent turned up. …
'Red-blooded Americans'
The Facebook users whose private communications Facebook had red-flagged as domestic terrorism for the FBI were all "conservative right-wing individuals."
"They were gun-toting, red-blooded Americans [who were] angry after the election and shooting off their mouths and talking about staging protests. There was nothing criminal, nothing about violence or massacring or assassinating anyone." …
Facebook denied the allegations yesterday. …
Agency doublespeak
In a statement Wednesday, the FBI neither confirmed nor denied allegations put to it about its joint operation with Facebook, which is designated as "unclassified/law enforcement sensitive." …
'None were Antifa types'
Before any subpoena was sought, "that information had already been provided to [FBI] headquarters. The lead already contained specifics of the information inside the [users' private] messages. Some of it was redacted but most of it was not. They basically had a portion of the conversation and then would skip past the next portion, so it was the most egregious parts highlighted and taken out of context. …
"They [Facebook and the FBI] were looking for conservative right-wing individuals. None were Antifa types." …
The DOJ sources have decided to speak to The Post, and risk their careers, because they are concerned that federal law enforcement has been politicized and is abusing the constitutional rights of innocent Americans.
They say more whistleblowers are ready to join them. …
"The most frightening thing is the combined power of Big Tech colluding with the enforcement arm of the FBI," says one whistleblower. "Google, Facebook and Twitter, these companies are globalist. They don't have our national interest at heart."
Have you been censored or seen censorship on social media? Share your thoughts, prayers, and stories below?
(Excerpts from The National Pulse, Politico, and New York Post. Photo Credit: Nathan Dumlao on Unsplash)
Partner with Us
Intercessors for America is the trusted resource for millions of people across the United States committed to praying for our nation. If you have benefited from IFA's resources and community, please consider joining us as a monthly support partner. As a 501(c)3 organization, it's through your support that all this possible.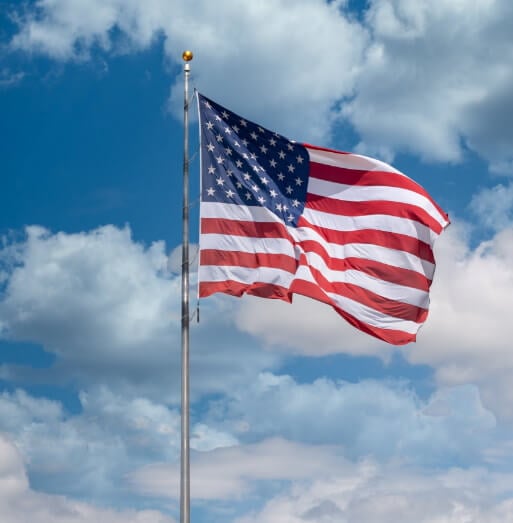 Become a Monthly Partner
You can post a prayer to share with others.
Christine S
September 20, 2022, 9:34 am
Father, we pray that You would protect our freedom of speech, even online. Put a stop to social media's persecution of Christians and conservatives.