Signs of Freedom from Roe v. Wade
Casey Harper, IFA Contributing Writer
|
June 4, 2022
Signs of Freedom from Roe v. Wade
Casey Harper, IFA Contributing Writer
|
June 4, 2022
I Prayed
have prayed
Father, we pray for the overturning of Roe v. Wade. Silence the shrieks of the opposition, God, and protect the lives of the unborn across the nation.
The Supreme Court is a much different place than in months past, and it seems to be a sign of things to come.
View Comments (27)
This week I gathered with other believers at a home behind the Supreme Court. We fellowshipped, read the Word, and worshipped together.
While the gathering in such a strategic location is certainly important, something struck me about that time.
I watched as a gate to the court opened, and two government SUVs sped out out, apparently shuttling someone important. Several police vehicles and officers were stationed nearby, and the officers stared at me, as though sizing me up.
The streets that are normally open to traffic behind and in front of the court are barricaded.
I spoke with one of those officers, who told me the increased police presence was in anticipation of the Roe v. Wade ruling and the assumption that there would be some "unhappy people either way" the ruling went.
A large, black fence has been erected as well, about 8-feet high. Signs on the fence say "Area closed by order of the Supreme Court marshal."
In front of the court there is a second, shorter barricade in front of the fence with signs saying, "Police Line Do Not Cross."
Looking at the fences and officers, I couldn't help but think of the looming fence authorities constructed around the Capitol after Jan. 6.
In D.C., the mood doesn't feel much different…the city is fearfully anticipating the overturn of Roe v. Wade and the possibility of violent protests in its aftermath.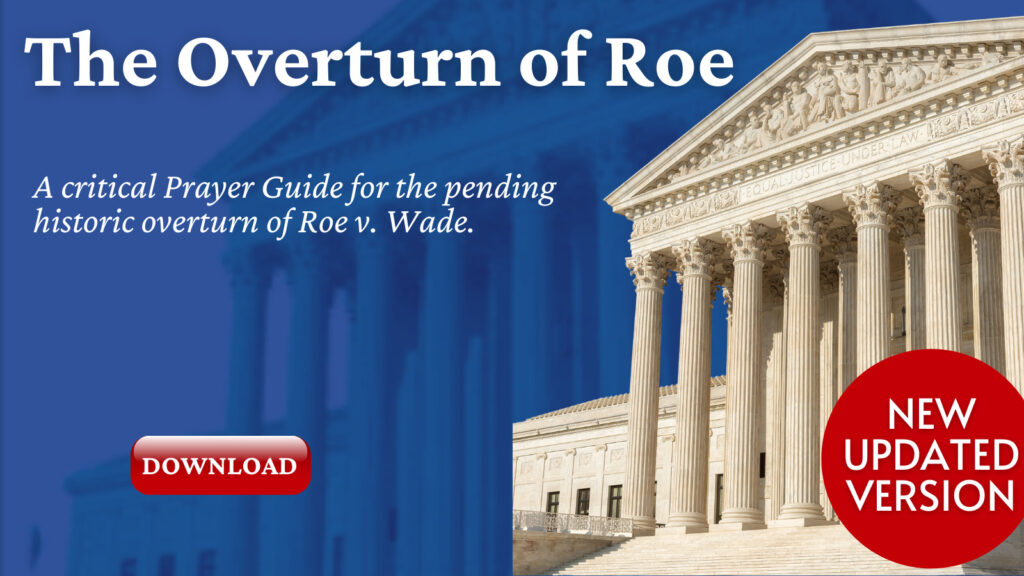 Be encouraged, not discouraged
Despite this, I feel God has shown me something about these protests and the intimidation they bring.
You see, when Jesus or Paul delivered people of evil spirits in the Bible, we see that they often screamed or violently shook as the spirits left them.
Even though the people were being set free, the process was messy and verged on being violent.
I believe what we have begun to witness in our nation on the abortion issue is a similar phenomenon.
When the Supreme Court leak showed the potential overturn of Roe v. Wade a few weeks ago, the media panicked and began "shrieking."
Then protesters gathered and verged on violence outside Justices' homes. They spewed vitriol.
Doesn't this sound familiar?
It seems that evil spirits like to make a spectacle when they are losing.
Do not be intimidated, be encouraged! I believe we are on the verge of a nationwide deliverance of our own. The spirit of death and abortion will be overthrown, and America will be delivered!
So don't be surprised when the media and protesters begin shrieking and shaking.
That is normal when Jesus is overthrowing evil spirits.
With this in mind, let us pray:
-Father, we ask that you would deliver our nation from the spirits of death and child sacrifice that have been invited in through sanctioned abortion. Set us free, Lord!
-Father, protect us from the intimidation that is rising up as we are seeking to overturn Roe v. Wade. Give us and our leaders conviction and courage to stand for truth and life, no matter the fear, intimidation or threats that come their way.
-Father, we pray for the mothers who are struggling to find the support or funds to take care of a child on their own. Give them the provision and community they need, Lord, and reveal yourself to them as the Good Father.
Verses to press into as you intercede on this issue:
Before I formed you in the womb I knew you, and before you were born I consecrated you; I appointed you a prophet to the nations. 
-Jeremiah 1:5
So if the Son sets you free, you will be free indeed. 
-John 8:36
Take no part in the unfruitful works of darkness, but instead expose them.
-Ephesians 5:11
How are you praying for the overturning of Roe v. Wade? Share you prayers in the comments.
Casey Harper is a writer in the Washington, D.C. area covering national politics. He has worked for The Daily Caller, The Hill, and Sinclair Broadcast Group. A graduate of Hillsdale College, Casey's work has also appeared in Fox News, Fox Business, Washington Examiner, and USA Today. Follow him on Twitter: @CaseyHarper33. Photo Credit: Casey Harper.
Partner with Us
Intercessors for America is the trusted resource for millions of people across the United States committed to praying for our nation. If you have benefited from IFA's resources and community, please consider joining us as a monthly support partner. As a 501(c)3 organization, it's through your support that all this possible.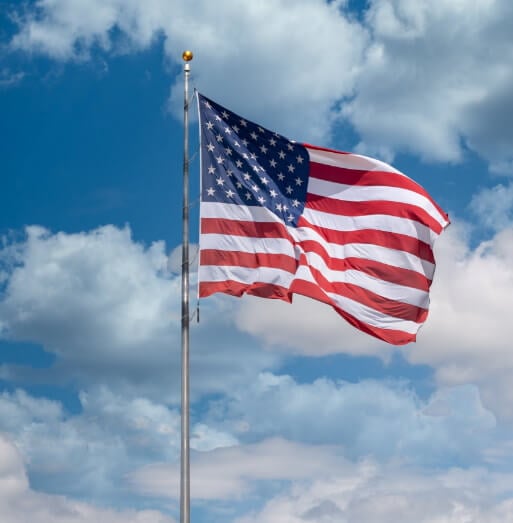 Become a Monthly Partner
You can post a prayer to share with others.
Zoe E
June 4, 2022, 1:37 pm
Creator God, You from which all originates, to Whom all return, and through Whom/Which all pass, lift the evil from our land and heal it; restore to us Your life and love. Let all violence cease, including abortion, euthanasia, war, and all forms of violence. Teach us to relate in loving kindness towards each other. We need your heling and Your grace. Father, we pray for the overturning of Roe v. Wade. Silence the shrieks of the opposition, God, and protect the lives of the unborn across the nation.
Alan V
June 4, 2022, 8:26 am
Father, we pray for the overturning of Roe v. Wade. Silence the shrieks of the opposition, God, and protect the lives of the unborn across the nation. Smash Baal-Peor with abortion and sexual immorality and replace it with Your standards of righteousness.